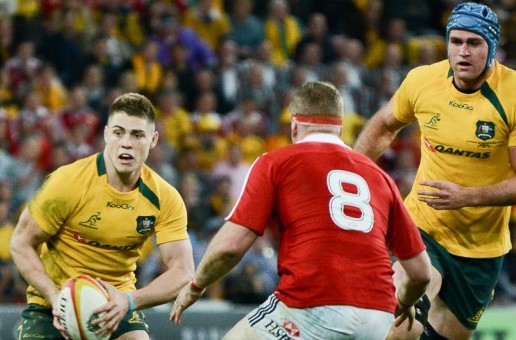 They call it a 'scotoma' and it's a Robbie Deans weakness that's marred his judgement in his term as Wallabies coach.
It's why he never selected a backup No. 7 in the RWC11 squad.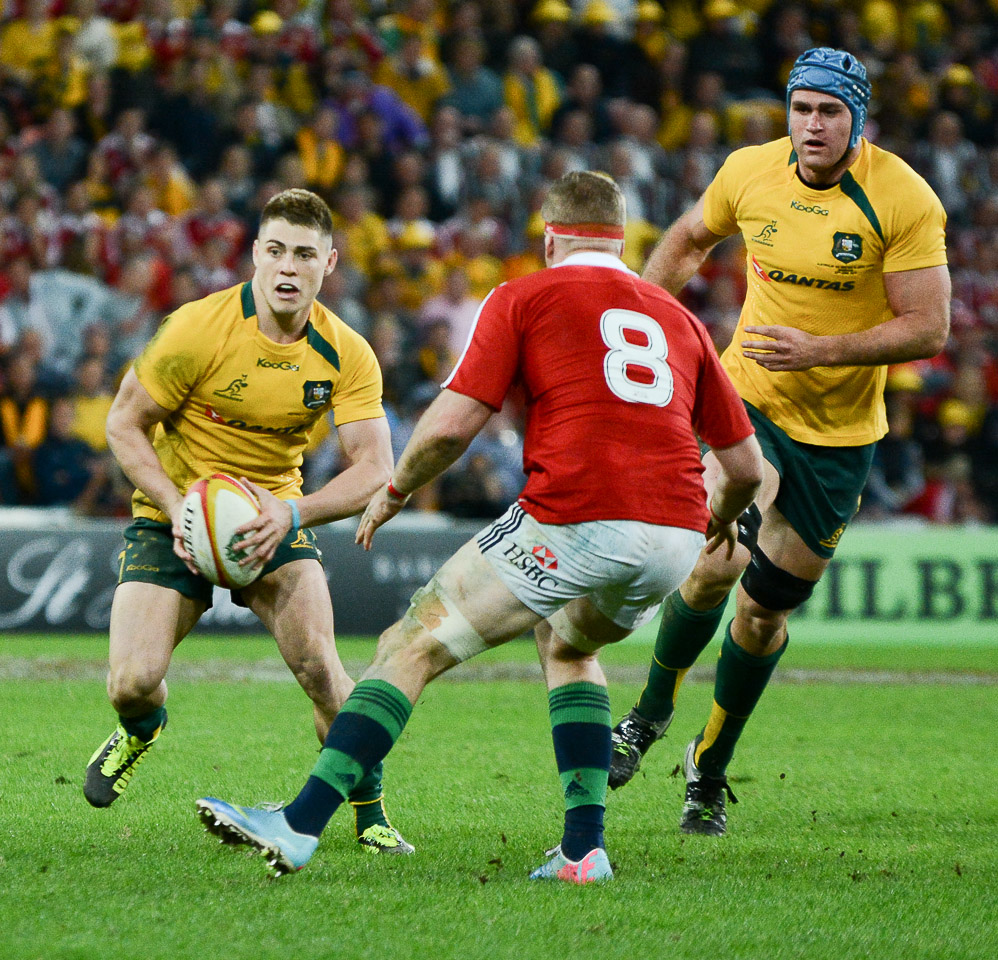 It's why he kept on picking Pat McCabe at inside centre when other options were available, and probably still would have this time around if he'd had more rugby under his belt.
It's why he chose James O'Connor as his flyhalf for the Lions series.
A scotoma is best described as a blind spot. In psychological terms, it's a mental state in which you lock on to one idea and exclude all others, despite evidence to suggest that your choices are erroneous.
They call it the 'lock on lock out' principle and it's got nothing to do with Big Kev!
This is the only conclusion I have for some of Deans' poor selection policies.
For the life of me, why would you pick a guy who has had very limited game time at international level (one test), and at provincial level, in the most crucial team position, in the most important test series since 2011?
If he thinks Quade Cooper is a gamble, then this is just Russian roulette…
---
English commentator Stuart Barnes said that if O'Connor was the flyhalf for the series then the Lions will win. You've got to say he's on the money.
And so it proved to be last Saturday. O'Connor wasn't an abject failure at flyhalf but he wasn't a success either. He didn't dictate play — he just distributed the pill.
He didn't appear to have any impact at all. Where was the generalship that's required at this level? Who was running the game?
There were no cut-out passes to Adam Ashley-Cooper to set up the outside backs. I don't recall Digby Ioane running off him at any stage. Were any holes created? He was closely marked and couldn't use any of his renowned footwork.
Sure, injuries impacted the Wallabies game plan as the match rolled on but we didn't seem to have as much shape as we should have.
The fact is, O'Connor's skill set is better suited out wide or at fullback. He might be a flyhalf option down the track but not in this series.
The options appear limited in terms of who is currently in the Wallabies squad. It wouldn't be Christian Leali'ifano — essentially a debutante at a crucial point in this series — it looks like he'll be fit for No. 12 (and kicking) duties.
Barnes is out for this test so that just leaves Kurtley Beale. I guess the current injury permutations are that they need replacements for Ioane and Barnes (and McCabe).
---
I think it's unlikely that they'll bring Jesse Mogg into the starting team — that would leave two 'virgins' out of three at the back…
My guess is that Deans' scotoma will still be on show, O'Connor will remain at No.10 with Beale at fullback and maybe Nick 'the Honey Badger' Cummins on the vacant wing.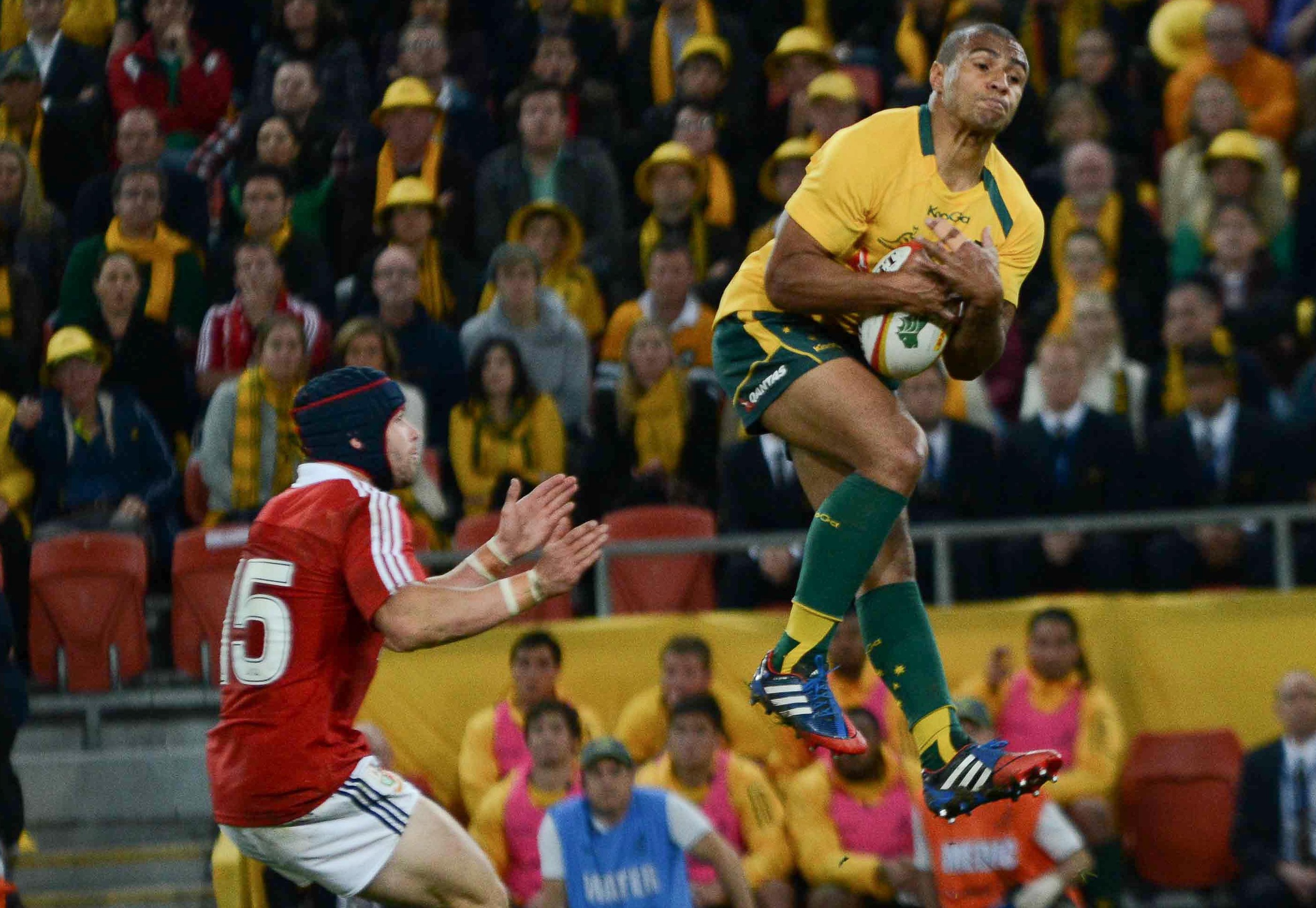 There is an argument for causing as little disruption as possible. The rational selection is to start Beale at flyhalf, O'Connor at fullback and bring the Honey Badger onto the wing.
Defensive considerations surrounding the size of the Lions' wingers could also be a factor.
I wonder whether Beale was a serious consideration at flyhalf if it wasn't for his 'falling off the wagon' took the decision out of their hands?
He is a far more experienced flyhalf than O'Connor, although he does appear to operate more effectively from fullback.
In the absence of Cooper, and to a lesser extent Toomua, I don't think we have any latitude to keep experimenting in this manner. It's a potential winner take all week.
If Deans isn't going to make a change at flyhalf this week then you know his scotoma is dominant.
Is it time to take the blinkers off Robbie?