Australian rugby, we need to talk. 2016 was an absolute shocker. The team struggled. The media was ruthless. The fans called for the heads of the coach and players. Club rugby is in open revolt. And, no matter where you looked, everyone seemed to think that the game is dying in this country.
Well, enough is enough! It's time for a bit of perspective. In the greater scheme of things, was this year REALLY that bad? I know some may roll their eyes at that question, but seriously think about it for a minute. We are currently sitting in third in the despite being far from our best (which I think is reasonably accurate considering the closeness of the game between us and 4th placed Ireland, and our victories over everyone else below them).
With this disaster of a year coming to a close, I felt it seemed appropriate to sit down and have a little chat about rugby in this country. Why? Because this year has many lessons for us to take away:
THE ARU
I'll start with the punching bag of many fans criticism: the ARU. While it would easy to beat on them some more, it would be hypocritical to not recognise some of the positive things they have done. What exactly? Well, investing in World Sevens, the fastest growing game in the world makes sense, and Australia has been improving every single year in Sevens. Add in the NRC, which has been responsible for over sixty players being signed to Super Rugby, and a dozen more players pulling on the gold jersey. Australian rugby now has a clear pathway from club rugby to the Wallabies. And it's been starting to pay dividends (the French game anyone?).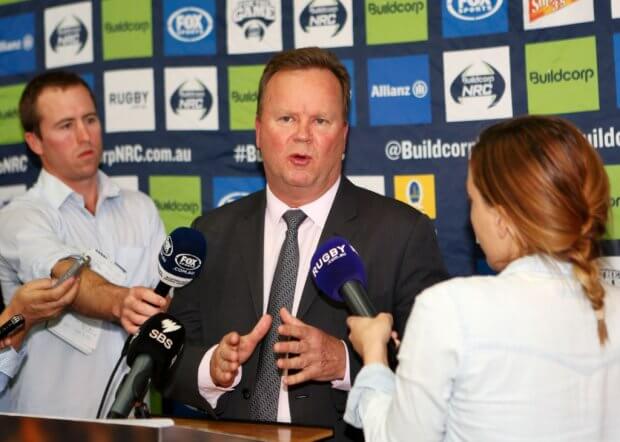 But I'll happily admit there is a lot of justification for them being that punching bag of criticism, and I don't blame fans for being angry at them. The treatment of club rugby by the ARU has been downright disrespectful over the last few years. From the lack of funding, to Pulver's comments that club rugby will "piss [money] up against the wall." From an administrative perspective, creating disconnect between you and your grassroots supporters borders on being crazy! Not only that, but as a business, the ARU has done a terrible job. Apart from the British and Irish Lions tour in 2013, every financial year this decade has seen the ARU finish in the red.
The lesson here: The ARU must look to mend barriers next year. Whether it will be done or not is anyone's guess, but rugby cannot improve without the full support of those who play the fifteen man game. It's time for the ARU to cut the crap, and work with club rugby.
THE TEAM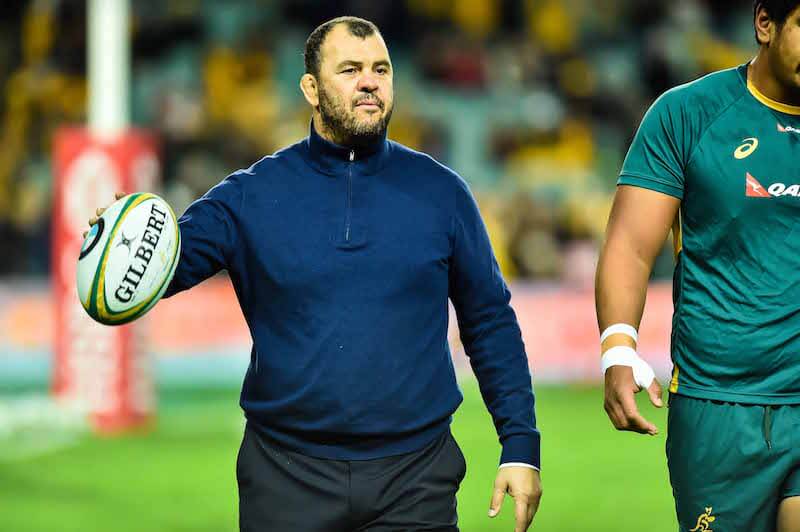 God, they had a tough year. But I will be honest: I think Cheika is the man to take us to 2019. I know a lot of people will disagree, but you cannot deny Cheika is passionate about the Wallabies. Not only that, but he has the support of the players, and he commands respect. That is a far cry from the Deans/McKenzie eras, where players were getting in trouble all the time, and were the gossip of typical media news fodder. Also, we have seen what Cheika can do with this Wallaby squad. When their confidence is up, they beat ANYONE.
But Cheika needs to learn there's a time to be passionate, and a time to be professional. There has been a complaint about "Whinging Wallabies" this year, and it's no secret that Cheika is not a good loser. Losing drives him to make the Wallabies better, but also shows his ugly side when he takes pot shots at the referees and the press. Honestly, he's shooting himself in the foot. No wonder the refs don't like us if we have consistently accused them of being biased.  And the crap coaches and players get from the Press is something that they cannot control. What I think this year taught us is Cheika is human, and was complacent. He may be our national coach, but he will learn a lot from this year.
The players had it tough too. They are often the face of fan and press criticism. They represent us on the field. It's fair to assume they suffered from complacency too after 2015's World Cup campaign. When you start the season off in such as resoundingly negative way as being white-washed by England at home, it is hard to get confidence back. If there is one thing the players suffered from for the rest of the year, it is a lack of confidence. Yet, even despite a tough year, the Wallabies still retained the Mandela Plate against South Africa, the Puma Trophy against Argentina, the James Bevan Trophy against Wales and the Hopetoun Cup against Scotland, while winning back the Trophée des Bicentenaires from the French. But it said a lot to me when the players held up the Puma Trophy, and none looked happy. Despite winning those games, it is still not enough to restore faith for the fans.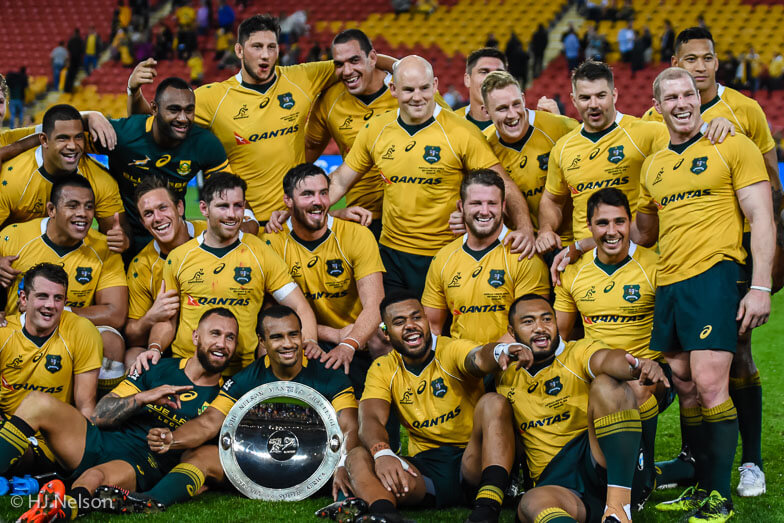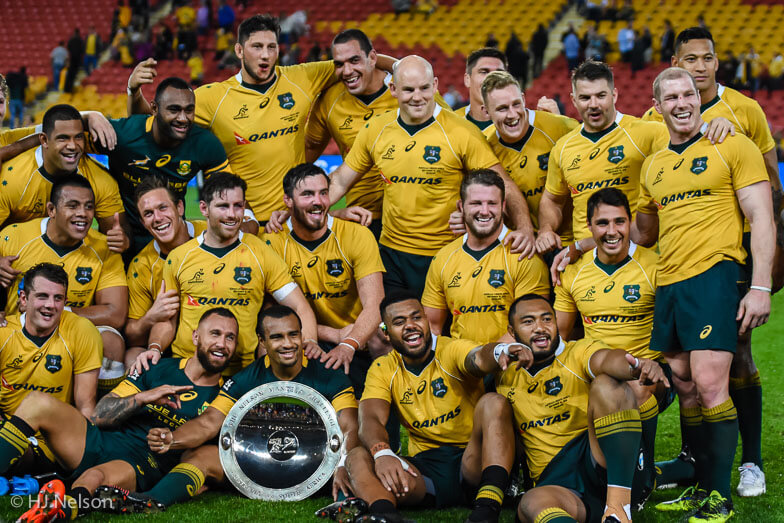 I'm not excusing this team for bad performances (of which there has been plenty of this year). But they are human, and it is not hard to see how much the criticism has hurt them this year. Yes, you should be critical of a bad performance, but when players like Dean Mumm and Stephen Moore actually played well, they still got the same barrage of complaints from people asking them to be cut from the squad.
The lesson here: start next year with a clean slate. Give them a chance. Support them! Yes, that sounds like a cop out, but then again, it's so common for us to want results, and want them NOW. Those results won't come overnight when a third of your squad has only just started their international careers. But, judging by our win at Stade de France with a young squad, those good results are going to come.
GRASSROOTS RUGBY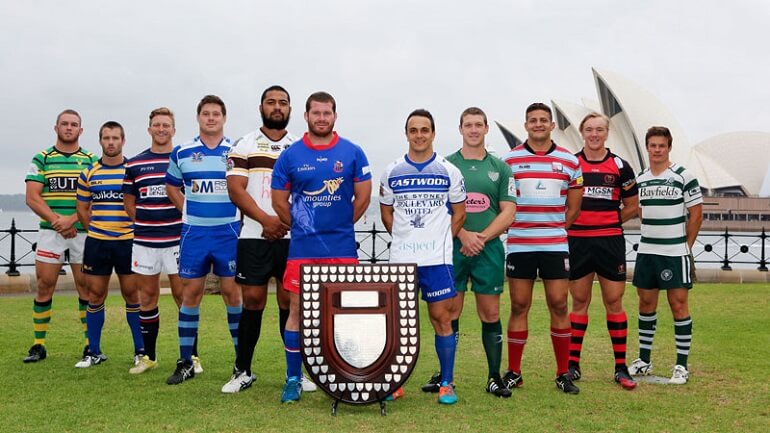 Everything is not well in rugby's heartlands, or more specifically, Sydney. We owe a lot to grassroots rugby, especially in Queensland and NSW. Rugby in this country wouldn't exist without those clubs. I have friends who have played for Manly, Gordon and even in the premiership winning Northern Suburbs club this year.  The lack of funding has hurt them. Less sign ups have hurt them. And they've got a bone to pick with the ARU.
But, I'm willing to argue that there are few other places in world rugby would you have something like this occur. In New Zealand and RSA Rugby, the game is much more centralised, with clubs knowing they are part of development pathway in the growth of players. Even Queensland rugby has this. But in Sydney, the Shute Shield operates independently of the NSWRU, and because of that, they are now starting to challenge the ARU directly. One of the most notable things they have started to do is go after the NRC, having threatened to create their own rogue national competition, and even put back the Shute shield grand final so it clashes with the first round of the NRC.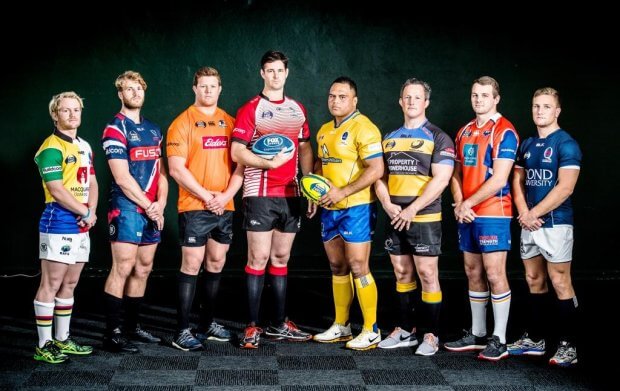 In all honesty, it's embarrassing to the game. Sydney Club rugby has good grounds to be angry at the ARU, and they have already been very accommodating to allow the NRC into the rugby calendar. But to NOW threaten that infrastructure that is now starting to bear a lot of fruit for Australian (and, from next year, Fijian) rugby is borderline counterproductive and destructive for the game overall. This is even more the case considering the NRC experienced a 23% increase in TV viewership per game this year, and a 10% increase in attendances. People are slowly starting to take notice.
The lesson here: It's time for club rugby and the ARU to recognise each other's point of view, be prepared to compromise, and look beyond their own agendas to consider the health of the game overall. There have been signs of progress between club rugby and the NSWRU, courtesy of new Tahs boss Andrew Hore. But this is a relationship must be mended, because if it is not it will only be negative for Australian rugby overall.
THE FANS
Fans this year have not been afraid to speak their minds. In crowd numbers and viewership, we have let the ARU and the players know that this year was not good enough.  Not only that, but our mindset has become decidedly cynical and critical. Stop and think for a moment. Is this what happens when we lose games? Touching on Cheika being a bad loser, I would go further to say Australians in general are terrible losers.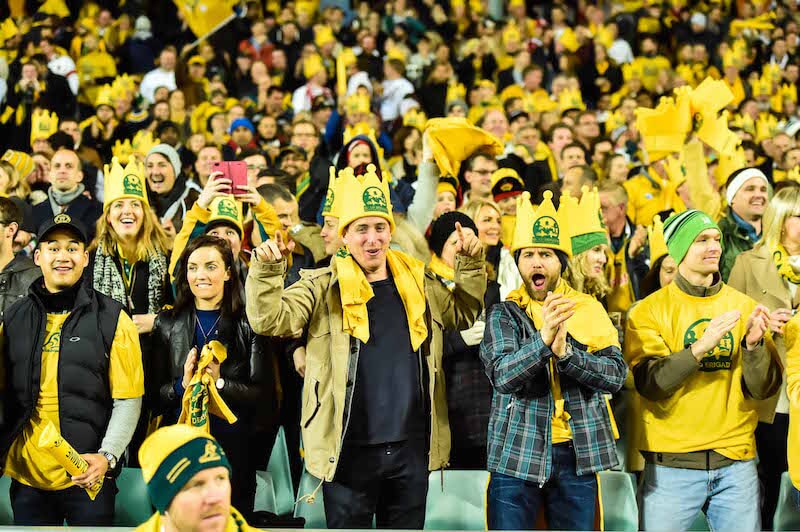 But it's not like we're good winners either. How disrespectful was it that some in the media viewed our win against Scotland as "poor", despite a great match. What a disservice to a great Scottish team! Or how in 2015 when we beat the All Blacks, immediately Aussie fans were gloating about our first All Blacks victory in FOUR BLOODY YEARS! It's not like we're the only bad winners though. Kiwis fans all year have provided many wonderful online examples of how to win badly. But at least they can lose with dignity (the few times they do lose) and admit they were outplayed by the Irish.
The lesson here: we need to remember why we love this game. We need to stop thinking negatively, and escape the mindset that rugby is dying in this country. With the hundreds of thousands of people who play and watch our game, it's pretty clear to me that this game isn't going anywhere soon. Above all, we must learn to win with grace and lose with dignity, and afford our opposition the same respect.
****
It's time for ALL of us to consider this questions: what do I value most about the game? Let's put aside the heartache of this year, and let 2017 be the year when everyone in Australian rugby works together for the same goal of growing the game. We're all on the same side, after all!