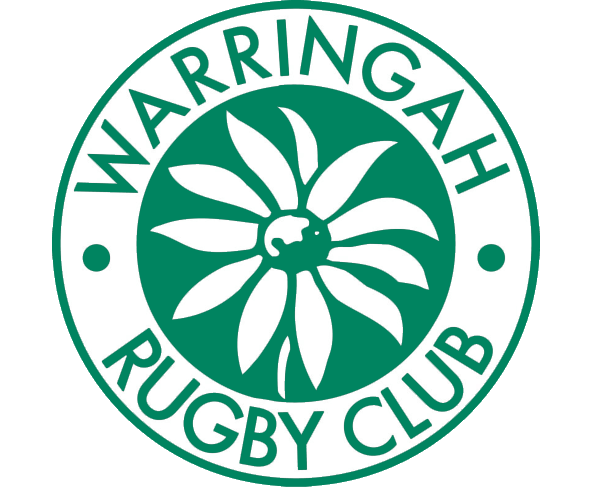 It's been a sad week for all of us following the Intrust Super Shute Shield and rugby in general. Club rugby is a game full of passion and rivalry, but at the end of the day, it really is a sport that brings people together. No matter what your shape, size or background, it is a game that is for everyone. When you say that you play rugby, no matter where you are in the world, it is a calling card that resonates with others who have played and who appreciate the game. It is like a large community. So when something like the tragic event that happened at Rat Park on Saturday happens, it affects all of us in different ways.
Lachlan Ward was one of us, and always will be. A guy who played and loved the game with enthusiasm and passion. A guy who turned up every Saturday to strap on his boots and play for his club. A guy who was loved by the Warringah Rugby community, and by his family. His sudden death has shocked us all, but in this sadness, it has brought our community together. From the Wallaroos wearing black armbands during their match against the Silver Ferns to the Parramatta boys leading a beautiful prayer at Wakehurst Rugby Park, this event has stirred emotions in us all, but in doing so, has shown us why we play the best game ever.
What we can do now is pay tribute to him, and to support the Ward family in any way we can. We play the game we love, in the spirit that Lachlan brought to it. And we must always remember him. Rest in peace mate.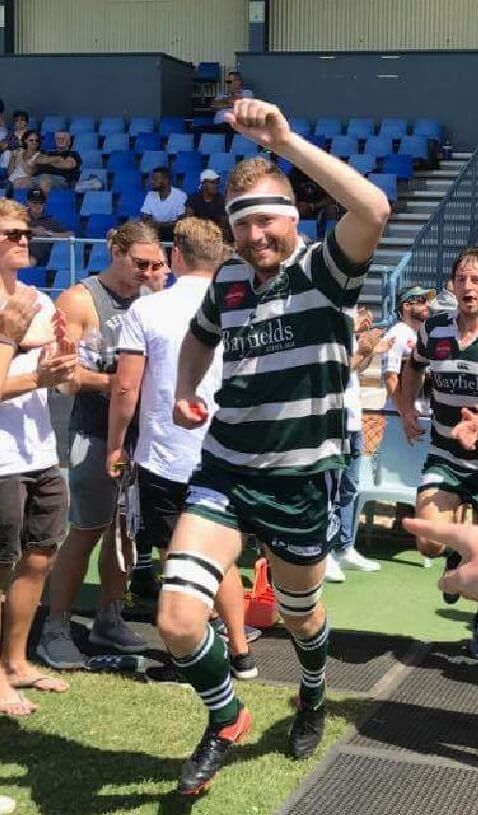 As a result of the rains and this tragic loss, several of the matches of this round were moved back to later in the week. The notable exception, understandably, was the Warringah-Randwick match, which has been postponed until further notice, as of Friday June 16th.
EASTERN SUBURBS 21 – 27 SOUTHERN DISTRICTS, MCKAY OVAL (CENTENNIAL PARK), 10th June 2017
The first match of the round, broadcast on 7TWO, saw a tight affair between two clubs desperate to consolidate their position in the top of the table. It was the Beasties who got on the board first after a lapse in the Souths defence. However, the Rebels quickly hit back with a beautiful try to Paul Asquith. The Rebels then scored again through Luke Smart, in his 150th game for the club, dotting it down under the posts. The Beasties wouldn't go away though, and they returned fire through some excellent work in the forwards.
Souths pounced on a charge down kick in an attempt to reconsilidate their lead, but Easts once again returned fire through their pick and go by the forwards. That was where the scores remained, with the Rebels efforts proving the difference in an exciting affair.
The result consolidated Southern Districts place in the top six, but after Sydney Uni's performance they are not out of the woods yet. The Beasties have their work cut out in the next few rounds if they want to get their season back on track.
EASTWOOD 40-24 GORDON, T G MILLNER FIELD, 10th June 2017
While the match was tight at McKay Oval, a high scoring affair happened over at T G Millner Field. The Highlanders did show plenty of fight in this one, continuing their good form from last week by scoring a couple of brilliant five pointers. However, despite their brave resistence, the Woodies proved two good in the end, running out sixteen point winners.
The win stretches the Woodies record to four straight, as they try to catch Manly at the top of the table. The Highlanders can hold their heads high though: it's always tough to win away against Eastwood, so they can take plenty of positives into next week. While their chances of cracking the top of the table are slim, they are showing a lot more potential this year, and a strong finish to the season could bode well come next year.
MANLY 54-26 WEST HARBOUR, MANLY OVAL, 10th June 2017
If the Woodies were closing in, the Marlins certainly knew they had to turn up and play a big performance this week. They did just that in a brutal display against a gallant West Harbour outfit, on a dreary day on the peninsula. A win here for the Pirates was a tough ask, and their performances against Parramatta and Eastern Suburbs didn't bode well.
They had some good moments, but in the end were well short against a Manly side who had a point to prove after their loss last week in the battle for the beach. The win consolidates their position at the top of the table, and gives them some much needed confidence. I may be a bit premature here given the upcoming rounds, but this Marlins team is looking red-hot, and I'd be lying if I said that they weren't legitimate title contenders this year (touch wood!).
SYDNEY UNIVERSITY 42-12 PARRAMATTA, UNIVERSITY FOOTBALL GROUND, 13th June 2017.
In the first of the rain-delayed games of the round,  this game was always going to be in favour of The Students, and they did not disappoint in their thirty point demolition of Parramatta. The Two Blues did score two nice tries of their own, but in the end they simply ran out of steam.
The Students ran in an impressive five tries, all off the back of an impressive performance by the forward pack. The win pushes Sydney Uni on equal points standing with Southern Districts, and tightens up the race in the top of the table. For Parramatta, it is back to square one for next week, however they have shown positive glimpses against West Harbour and Penrith, and they may sense an opportunity when they host Gordon in Round 12 on June 24.
PENRITH 14-57 NORTHERN SUBURBS, Grantham Reserve-Blacktown, 15th June 2017.
The second rescheduled match seemed like a repeat of every other match beforehand for the Emus. They are a battler club with so much passion and potential, and they certainly had glimpses, scoring two tries in this game. But once again, defence let them down and they eventually were outplayed against a vicious Northern Suburbs club that had a point to prove.
The Shoreman ran in nine tries in a match that may turn out to be a crucial win for them. This brings an end to their four match losing streak and gives them some much needed points at the top of the table. They are certainly going to need them, with them hosting the current leaders Manly at North Sydney Oval in Round Twelve (which will be covered on 7Two). For the Emus, they will have a tough ask when they travel up to Rat Park to play Warringah.
---
The Intrust Super Shute Shield has the bye this week due to the Wallabies-Scotland test, but will be back on June 24. Get along to a game in the spirit of Lachlan, and to #makeclubrugbygreatagain
Round Twelve Fixtures (June 24th, 2017).
Southern Districts vs. Eastwood, Forshaw Rugby Park,
Eastern Suburbs vs. Randwick, Venue TBC
Parramatta vs. Gordon, Merrylands RSL Rugby Park
Warringah vs. Penrith, Pittwater Rugby Park
Sydney University vs. West Harbour, Sydney University Football Ground
Northern Suburbs vs. Manly, North Sydney Oval (Live on 7TWO)