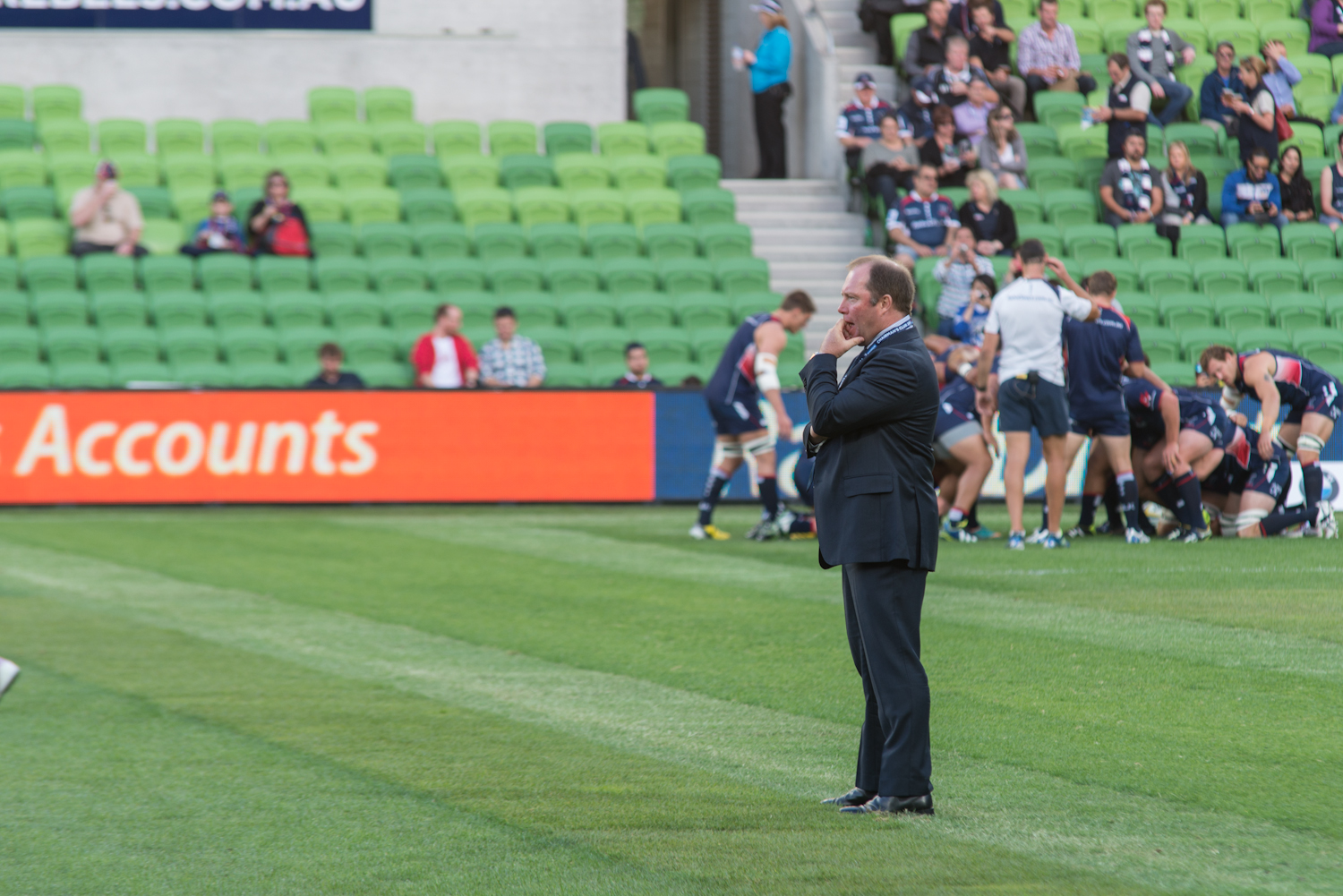 Fridays Rugby News has some big news down at the Rebels, Reds signing young guns, South Africa making decisions and the Scots and Wallabies finalising squads.
---
McGahan Calls it Quits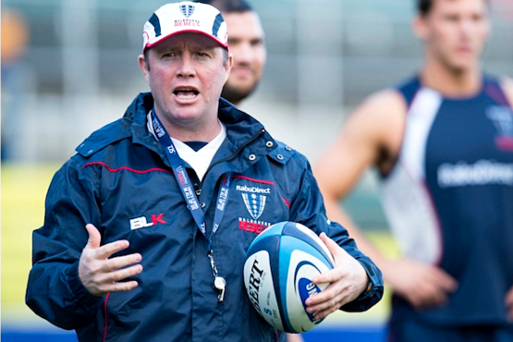 God, it's been a tough year if you are a rugby fan from Melbourne! On the back of their worst year in club history and consistent threats of being cut from Super Rugby, they are now faced with this announcement: that coach Tony McGahan, after a four year tenure at the Rebels, will be leaving the club come the end of the Super Rugby season.
While many have called for McGahan's axing after this years woeful performance, McGahan had (until this year) taken the Rebels from pushovers to a competitive outfit, particularly in their 2015 and 2016 seasons, when the club won seven games a season.
However, in an article for the Sydney Morning Herald, it was noted that McGahan wanted to take the team to their maiden finals berth, a goal that he will not reach. Combined with the woeful performance of the club this year off the back of a horrid run of injuries and mediocre performances, the writing was on the wall for a change.
In a joint statement with the Rebels, McGahan wished the club all the very best for the future.
"I look forward to following the Rebels as a club and help in the transition of the new coach ensuring that transition is as smooth as possible," McGahan said.
The Rebels were also quick to heap praise on McGahan, citing the emerging stars of Sean McMahon, Sefa Naivalu, Reece Hodge, Nic Stirzaker, Toby Smith and Tom English as proof of McGahan's positive role in the club.
"Tony has been a loyal and committed leader of the club since the moment he arrived in Melbourne," Rebels chief executive Baden Stephenson said.
"This has been a particularly tough year on and off the field and we are grateful for the resilience and determination Tony has shown to keep the players and staff focused on performance"
"Tony's legacy will remain with the club through the program that he has established, processes that are in place and upcoming talent he has nurtured and we wish him the best in his future direction."
McGahan's departure has been received with mixed reactions at The Rebel Army, and all eyes will be watching on his replacement to deliver, and quickly.
With the Rebels having signed 70% of their squad for next year, the new coach could find themselves in a precarious position, particularly considering the Rebels could still be cut from the competition.
Finally… the Saffas have a date!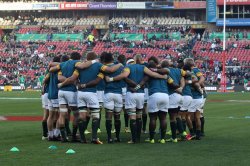 Well, I'll be damned. We're gonna actually have an end date to the dogs breakfast that is the cutting of Super Rugby teams? Not surprising then that the first answers are coming out of South Africa.
As mentioned by Beth Newman at Rugby.com.au, SA Rugby has officially announced that it would hold a special general meeting on July 7 to decide which four teams will play in Super Rugby next year.
Unlike the vow-of-silence approach at the ARU, SA Rugby has been extremely transparent with their methods behind deciding which team will be cut from Super Rugby.
The governing body formed a franchise committee, with representatives from each of the teams debating the issues on which teams should say and go, before making a recommendation and presenting it to the executive council. The executive council will then meet on July 7 to determine and come to a final decision.
While many fans (particularly in Port Elizabeth and Bloemfontein) will be questioning whether the decision will be as simple as that, at least there is an end date for them in sight, and many fans seem to be relieved of just that fact. It also noted that all may not be lost for the discarded teams, with the PRO12 looming as a genuine option for those teams to compete in. 
Wish the same could be said over here. The EGM is expected to happen on June 20, but do we seriously expect any result to come out of that? Meanwhile the Force are going into arbitration with the ARU on July 31, and the Rebels have also launched legal action this week. Bascially, no end in sight over here.
Screw this shit. I'm so bloody over this whole disaster. Someone, make a freaking decision!
Guns are out in the Sunshine State
Well, many in Queensland have been complaining about the fact that the Reds signed so many veterans last year. However, I don't see how anyone could complain about this. The club has secured the signatures of three of it's major rising stars:  Izaia Perese, Hamish Stewart and Duncan Paia'aua, until the end of the 2019 Super Rugby season.
This is great news for the Reds, as all three have been shining lights in the NRC and for the Reds this year, and have the talent to be a major part of future Wallaby teams.
Stewart and Perese have been in great form for the U20s team, and while they haven't shown their true potential at Super Rugby level, they certainly have shown glimpses of what they are capable of, so much so that  many are expecting them to have Wallaby debut in the next 12-18 months.
However, Paia'aua is the one that should be most notable. Having played more minutes than any other Red player this year, the former Brisbane Bronco and Queensland Country  fly-half has (along with Quade Cooper, Karmichael Hunt and Samu Kerevi) been a major cog in the Reds attack style.
However, he himself could be seen as a summary of the Reds season, as his defence has certainly left him wanting. But hey, the bloke has got talent, and he has plenty of room to improve.
"It's been a difficult year for the Reds on the field, but we've certainly seen plenty of growth and development within the playing group, with guys like Duncan, Izaia and Hamish stepping up at Super Rugby level and others within our group like young lock Lukhan Tui getting an opportunity within the Wallabies squad for the June Test series," Reds coach Nick Stiles said.
"While the ultimate goal of the program is sustained on-field success now and in the future, the development of the playing group is the building block for that.
"To see the development of these players from within our pathway is very rewarding for all involved at Queensland rugby."
Wallabies-Scots Goss
Okay, now we've flushed all the bad blood out of our systems, lets talk the Wallabies-Scotland test! Following our chat with Dave Leslie on the podcast, it is quite clear that the Scots are going to pose much more of a threat than the flying Fijians. It is also clear that even despite missing three key players due to British & Irish Lions duty, the Scots are looking to be far from easy beats, easily accounting for Italy in Singapore last week.
What is good to see is that Wallabies coach Michael Cheika is treating the Scots with full respect, sticking with consistency and naming fourteen of the fifteen players that delivered so well for him last week in the starting lineup for the Wallabies. The only notable change is the debut of Reds winger Eto Nabuli, who has been a freak of nature this year for the men from Queensland. He will replace Henry Speight, with the bench still to be named.
See the full Wallaby squad here. 
It is a wise decision of Cheika not to take the Scots lightly. They have been in excellent form this year, and have really proved a bogey team for many an opposition, especially the Wallabies. The last two matches between the two sides, the Wallabies have only just been able to win by a point both times.
Scotland coach Gregor Townsend has made eight changes to the starting side that beat Italy last week, with a new front row and reshuffled back row. Star lock Jonny Gray  and flanker Hamish Watson slot back into the starting lineup, while the backs will also see a new centre pairing in Duncan Taylor and Alex Dunbar, and a new fullback in Greig Tonks.
Despite the multiple reshuffles, Townsend has expressed confidence that they can roll the Wallabies in Sydney,  saying to the Daily Telegraph that doing so would be a "huge boost" for Scottish rugby.
"It's a tour and what we don't want to come back and say we took 34 players and only used 25," Townsend said.
"You want to be able to see which players can perform at Test level and give them that opportunity… It'd be great if we were to win it, it would be a huge boost to the players and Scottish rugby as a whole.
"We are playing the Wallabies in Australia and they're full strength. It's a great challenge for guys, we believe we can win. If we do it will be fantastic."
See the full Scottish Squad here. 
On a more sobering note, Townsend also took time out to pay his respects to the Warringah Rats Rugby Club following the tragic loss of Lachlan Ward last weekend, calling it "'a tragedy for the whole of rugby."
Townsend is a former Rat himself, and he took time out to speak to the Manly Daily.
"It's really sad when it is a club you played for and you feel like you are a member of that club and something like that has happened," he said.
"It has touched everyone in Australia but also our sport.
"I know this was a tragedy, not just for Warringah but for the whole of rugby."
However, speaking from his own fond experiences at the club, Townsend said that he knew the club, and the rugby community in general, would rally around the Ward family.
[Being at Warringah] was the fastest I improved as a player in that three month period in 1993, at that stage playing up against guys like Campese and Nick Farr-Jones," Townsend said.
"I loved it and that is one reason I really wanted to come back, it was an excellent experience.
"You have to appreciate what you have got and I am sure the club is getting round Lachlan's family. They are in our thoughts and I know having played for Warringah it is a club with a strong culture, a very friendly, family club."