Good morning fellow G&GRs, another day when we can put the previous weekend's games behind us and start to concentrate on the upcoming weekend with renewed hope and expectations. Being the final of the Rugby World Cup we now need to make decision on which team we'll support. Of course there'll be a lot of people with the "My team isn't there so I don't care who wins" but we all know deep down they'll be hoping for one or the other. Will years of losing to New Zealand in Super Rugby and tests push Green and Gold Rugby supporters into the arms of the South African team, or will the Anzac spirit and close relations we've had over the years in so many other activities give an enduring support to the All Blacks? Here's a personal hint: If you want to support a winning team, support the All Blacks!
On to the news of the week. Lots happening around the world and not all of it focussed on this weekend's main event. A bit of a short one due to me having to wake up early and get this out. Enjoy your Hump Day
World Rugby confirm 'historic' new global tournament and World Cup expansion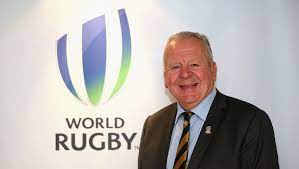 Reported here on Planet Rugby the new bi-annual "Old Boys" rugby tournament will begin in 2026. Sold as a move to align the club and international season, the tournament will include the teams from the Six Nations and Rugby Championship along with a bone thrown to 2 of the remaining 121 nations that actually play rugby.
The World Rugby media release states; "In the women's game, the decision means clearly defined global and regional player release periods for the first time with no domestic competition overlap, opening the way to a harmonious structure that promotes opportunity and growth ahead of an expanded 16-team RWC in 2025″
In a further statement "In the men's game, new competition structures coupled with an increased level of cross-over fixtures between the high performance and performance unions will deliver long-term certainty of content for the first time, supporting increases in competitiveness, interest and value ahead of a landmark Rugby World Cup in the USA in 2031."
World Rugby states that this will create "a true pathway for all unions." However, it will be ring-fenced until 2030 at least which means that there actually won't be a pathway for any but those who are part of the elite group.
The statement also mentioned a 2nd Division of 12 teams that would provide "crucial opportunities for unions currently outside of the existing annual competitions, and in turn provide opportunities for unions and regional associations through to the second division," thereby enhancing the gap between the elite and the also-rans.
While the announcement also included news of an expanded Pacific Cup and an increase in the RWC to 24 in 2027, there's already been blow back from teams such as Tonga, Samoa and Portugal bemoaning the fact that this will mean even less games against the higher teams that is needed for their development. Personally, I'm on their side a fair bit. I think that this is a flawed solution that will create more issues than it solves and while it's a way to limit the power of the club owners in the Norther Hemisphere, it will definitely slow down the development paths for emerging nations and will probably create even more blow outs at future Rugby World Cups.
Incoming Queensland Reds coach Les Kiss will look to inspire the next generation of coaches as part of 2024's Youth Rugby Coaching Forum.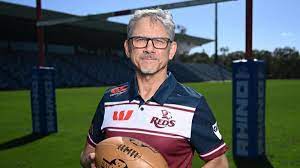 Reported here in Rugby.com.au Kiss will headline the third instalment of the Youth Rugby Coaches Forum, kicking off at Nudgee College in Brisbane on 19 & 20 January.
The forum will be hosted by former Wallaby and Stan Sport commentator Morgan Turinui and in the past has hosted speakers such as former Wallabies coach Dave Rennie, rugby league legend Wayne Bennett and current Australia A coach Jason Gilmore.
Kiss will be joined by former Brumbies and Wallabies assistant Laurie Fisher, New Zealand Rugby, Cricket & Olympic Performance & wellbeing coach, John Quinn, along with Reds assistant coaches Zane Hilton, Brad Davis and John Fisher; and Australian U18 Head Coach, Shannon Fraser. The forum is designed to help build relationships between coaches at all levels and fast-track their development.
"Over 350 coaches from around the country have attended our first two events with growing international appeal," founder and Director of Rugby at Nudgee College, Sean Graham said in a statement. "This is exciting, as a major part of the weekend is sharing our ideas and challenging our way of thinking, so the more diversity of coaches in the room the better."
The forum will cover wide-ranging aspects of coaching, including the art of coaching, feedback and communication techniques, session and program planning, mental fitness strategies, breathing techniques, video analysis, and strength & conditioning programs and will be done through a combination of on-field coach demonstrations, Keynote presentations, Think Tanks and Q & As for coaches of youth athletes from schools and clubs across the country and further abroad.
I think this is a fantastic initiative from Nudgee College and the Reds. I truly believe that Australian rugby has the players to challenge any other country, but where they fall short is in both the lack of a pathway to give them the experience they need before they get to Super Rugby, and the coaching where so many players who do get to Super Rugby lack basic skills that inhibit their ongoing development and performance.
The Wallabies and the rugby league myth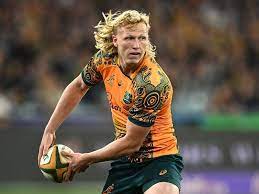 In an awesome piece of work here in SMH Paul Cully identifies the myths around Australian rugby's fascination with league players. As someone who's dead against the notion that a good league player can come over to rugby and immediately make a difference and also of the opinion that the games are so different in their detail that it takes years for these players to learn how to play properly, and then further years before their play becomes instinctive, I am absolutely 100% behind Cully here.
Cully goes onto laud the Rugby Championship as being very good at preparing teams for competitions like the Rugby World Cup. Despite the shambolic RWC campaign, the Wallabies are already in rugby's best 'club': SANZAAR. Former Rugby Australia chief executive Andy Marinos was big on the fact that the unique and brutal challenges of the Rugby Championship prepared the four SANZAAR teams for World Cups in a way the Six Nations couldn't match. This is demonstrated in the semi-finals of the RWC where there are three southern hemisphere teams in the last four, to be overseen by two SANZAAR referees. He goes further saying this demonstrates that the Rugby Championship is peerless in terms of preparing players for the World Cup, and more important than the (flawed) Super Rugby Pacific competition that sits underneath it and is why it's hard to cop the constant moaning in Australian rugby about the challenges presented by the NRL and the AFL.
He goes onto say that rugby in Australia doesn't know how good they've got it, and it's time for the game to collectively dry its eyes, harden up, and get a lot smarter about what makes a good rugby team. Rugby has become so specialised, and so different from league (never mind AFL), that you could probably count on one hand the NRL players who would make any sort of difference to the Wallabies. He explains this providing a specific example: When the Australian under-18s lost their two-game series to New Zealand Schools in September, the two players who impressed the most would be of zero interest to NRL scouts. Zero. Tight-head prop Will Goddard and No.7 Austin Durbridge caused the Kiwis issues because of their ability to scrummage and contest for the ball on the ground, respectively. Rugby Australia doesn't even need to compete for the players that can actually improve their teams – they're already out there, and they're willing to bust a gut for the Wallabies jersey if administrators could do their jobs properly. For every $100 of Rugby Australia development money, $95 of it should be spent on blokes like Goddard and Durbridge, and $5 for the almost irrelevant pool of 'crossover' athletes – outside backs who could play in both the NRL and rugby. He then talks about how to select a proper rugby team.
You get four props who just want to scrum, one nasty 200cm lock and one intelligent 200cm lock, a 195cm No.6 who can win lineouts, a ruck-pig No.7, a Teddy Wilson at No.9, a No.10 and a No.15 who have played the game since they were zero years old, and a smart No.13 who can read the game and win breakdown penalties out wide. Funnily enough this does seem to replicate what France, Ireland, South Africa and New Zealand are doing and what England, Argentina, Wales, Scotland and other nations are trying to do. Might just be some truth in this.
There is no NRL route to Wallabies success. The two most 'league' teams in the Rugby World Cup – Ireland under Andy Farrell and France with Shaun Edwards as defence king both went out in the quarter finals, and even if the draw had been more "real" that would only have meant they would have gone out in the semi-finals instead. It defies belief that this stuff needs to be pointed out – and it certainly doesn't help when the Wallabies coach is a big NRL fan who gives the impression that if Souths came knocking he'd ditch both the Wallabies and Japan in heartbeat.
Cully goes further saying that for all of its flaws, Australian rugby is part of the annual championship that has dominated Rugby World Cups far too often for it to be a mistake. Since their admission to the Rugby Championship in 2012, Argentina have a better World Cup record than any of the Six Nations teams bar England.  So forget all the talk about the hurdles facing Australian rugby; the current predicament is purely the result of self-inflicted wounds, poor decisions and an inability to properly develop gold nuggets such as Goddard and Durbridge when they come along.
I am 1000000% behind Cully here. The problems with rugby here in Australia are absolutely the fault of the people running the game and their inability to see professionalism as more than a way to fund the game. Yes the AFL and NRL provide challenges to the development of the younger players, but the myopic and self-centred management of the game is a much bigger hurdle and causes more damage than either of those codes ever will.