Margaret Thatcher once famously said when talking about U-turns in politics: 'You turn if you want to. The Lady's not for turning.'
Will this be the new Robbie Deans mantra when it comes to not selecting Quade Cooper for the British and Irish Lions series, and subsequent internationals?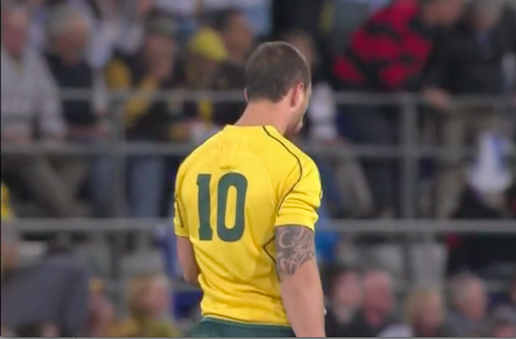 The portents are ominous for QC. As reported previously in this august journal, he has not been selected for this weekend's Wallaby 'Logistics Camp' to prepare for the upcoming Lions tour.
Thirty players have been invited, reportedly including Izzy Folau, but not Cooper. That seems to suggest that QC is not currently in the mix for the final 25-man Wallabies squad to take on the Lions.
I mean, if he can't get a gig being measured up by the tailors he obviously isn't going to nail a finals spot. If this were 'The Voice', he hasn't even made it to the Blind Auditions….
---
Actually, it'll be interesting to see who has been invited. The usual suspects, I expect: Berrick, Pat McCabe, Rob Horne and too many Tahs, yawn….
In respect of the five-eighth role and in the absence of Kurtley Beale (would he be invited? – he's just down the road), it sounds like James O'Connor is the favourite to take over the No. 10 spot. And that's not necessarily such a bad thing.
So, has Deans wiped Cooper and if so, why? Has this 'snub' (that's a Danny Weidler mungoism I've temporarily adopted for effect) been based on form, or are there other reasons?
You and I would obviously suspect the latter, but more of that soon.
From a form perspective, he hasn't exactly played the house down. He had a slow start to the year, which, the general consensus being, was probably related to Will Genia's early absence through injury.
Now he's back on an even keel (although sometimes he overplays his hand and is a little careless) but you can feel the generalship and width thing happening. To me, he looks like the best option we currently have.
The fact is Genia and Cooper go together like bacon and eggs, Abbott and Costello, or rum and Cote… they're a team. They've played together since the Under-15s and are the best 9-10 combo in the country.
---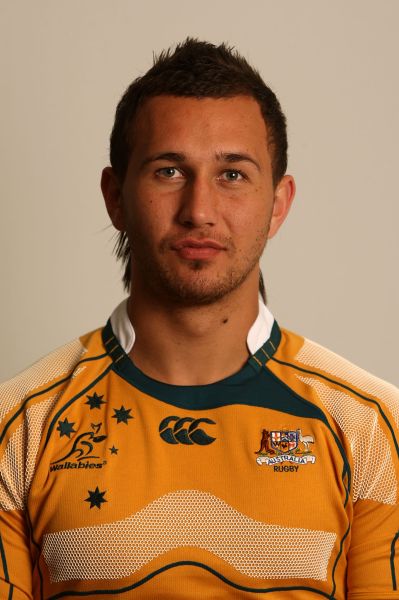 How has it come to this, then? Has defending at 15 instead of 10 for the Reds led to his downfall? Eh, maybe… although I've noticed that his defence seems to have improved this year. Perhaps the boxing training has helped?
But really, I guess, Deans has lost confidence in him. We saw how that worked with Matt Giteau in 2011.
In my view, QC probably has only himself to blame. There's a thing called loyalty. It's something that's generally valued and definitely works both ways.
You can understand his becoming frustrated with his own form and team tactics last year (and the RWC meltdown in 2011). Test rugby sometimes doesn't suit his playing style.
However, the 'toxic environment' comments were a bridge too far. You don't undermine your coach and team by making stupid public statements that inflict harm on all concerned. By all reports, many teammates were very unhappy with him too.
That said, managing players is what coaches and managers are supposed to do. You'd have thought they might have read the signs? Never mind, that's water under the bridge now.
---
So, what happens next – apart from the public outcry in Queensland?
QC just needs to button up (which he's done so far) and let his footy do the talking. Don't rock the boat. Show the man that you've matured and you've moved on.
He's played himself into form and you'd hope that with the Reds travelling well he'll get more opportunity to showcase his talents.
Who can predict the future for him? But this development is perhaps a signal that Deans values loyalty over talent and redemption is some way off.
Has Cooper done his chips? Or is Deans 'for turning?'