Another great season of SupeRugby has come and, somewhat sadly, gone. The Reds' strong finish to be crowned champs was a great result for their fans, and for fans of Australian rugby in general. But I'm feeling a tad disappointed now it's all over. What the hell am I going to do with the five hours a week I have to spare, now that I'm not manically obsessing over my fantasy team transactions?!!?
I looked forward to the weekly team announcements like I did as a kid opening the first present on Christmas Day (thanks a ton for taking your sweet time, Richard Graham…). I wracked my brain over the stats and match-ups and tactics and even the weather to get that edge over the rest of you. And where did it get me? Well, not as high up the ladder as I would have liked. But I had a great time doing it, and that in large part is because of all of you who participated and helped make our league the best in the entire comp!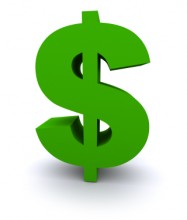 And that's no exaggeration. We finished first in league average by a wide margin, and were rarely out of the top spot from beginning to end. An incredible 13 players finished in the top 200 overall, and a whopping 281 punters joined in for the fun. Thanks to every one of you, and we hope to see you (and your mates) back here again for more fantasy rugby in the future.
The top accolade goes to our league champion 'Meeks Gold', run by Greg Mico. Greg had a stellar fantasy season and was kicking ass consistently from pretty much the beginning. He was first overall from Round 17 through the semi-finals, and just got pipped at the line to finish second overall. But as luck would have it, the winner was ineligible for the cash prize, so I'm claiming G&GR's own Greg Mico as the true fantasy champion and he has the $10,000 cheque to prove it!
A few words from our champ:
I've played rugby since I was 5 years old, predominantly as a hooker or flanker, but always dreaming of one day being a fly half.  Retiring from injury at 22, I started coaching, and eventually traveled the world through rugby.  I coached for a season in the USA and also in the UK.  When I was 30 I made a comeback, but due to the increasing waist line, I had to learn the art of propping up the local 4th grade scrum.  Due to fitness restrictions I spend a lot of time at outside centre in general play.

I discovered G&GR after watching a video analysis on halfback play exposing Burgess's poor passing in detail.  A few searches later I found a nirvana-esque community of like-minded souls. No longer would I be subjected to the piss poor reporting "skills" of Greg Growden.

I chose players who had consistency, while staying away from up and down players like Ranger, Payne and Fruean to some extent, but guys like Lambie were great picks.  In my opinion 10 points for a try artificially inflated a player's score, so I subtracted these points from the players score to get their real score.  Maitland was a prime example of this.  Due to the salary cap, you just simply could not afford all of the best players so I chose players against a benchmark I set for points per game.

As for the cash, I was in midst of planning a boys trip to the RWC and to Vegas next year.  The money will cover the airfares and has allowed me to buy my freedom with the missus by taking her to the UK.
Smart man, that Greg Mico. Congrats again, mate!