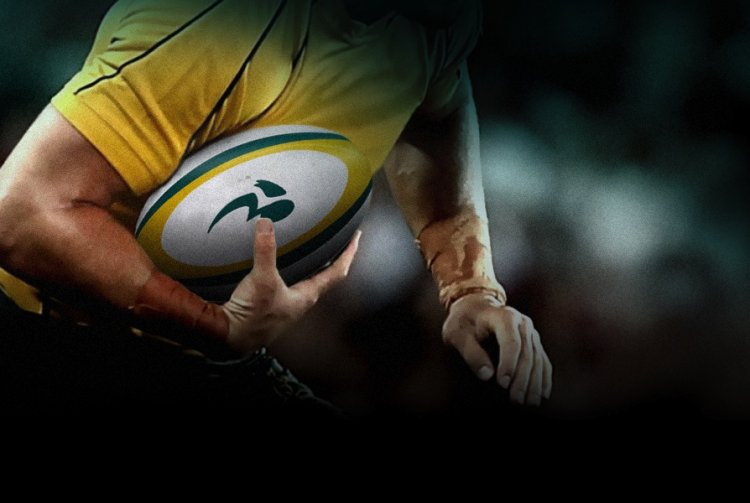 Wallaby Legend George Smith is leaving the building.  In this odd metaphor, harking back to the King of Rock 'n' Roll, the King is George Smith and the 'building' is the Wallaby team. In a somewhat surprising development, we today learn that we will never get the chance to see George Smith play for the Wallabies again. Effective the end of the Super 14 season this year, Smith will no longer play rugby in Australia, having been granted a release by both the Brumbies and the ARU.
It is a stunning development for someone who has achieved everything in world rugby – except for a World Cup win.  Given his retirement will commence a little over 12 months prior to the kick of the 2011 Rugby World Cup in New Zealand, the decision seems even more staggering.  Now, Australia are by no means certainties to bring home the Web Ellis Cup, but we're in with a shot. And regardless of the emergence of David Pocock, Smith is still a valuable and almost indispensable part of this Wallaby team.
But it is his decision and the ARU and the Brumbies should be commended for granting him the release.  There is no one who deserves it more for George Smith has been an absolute servant of the game in this country, being one of our most recognisable properties, whilst also being our most consistent performer and one of our few World Class players in this last decade.  A fact realised by him being named G&GR's Wallaby Player of the Decade, earlier this year.
He's done it all. Super 12 titles. Bledisloe Cups. Tri-Nations wins. He's even been apart of a series victory over the British and Irish Lions, and their aint many Wallabies who can lay claim to that!
For me, he's been one of those players who had the ability to simply amaze me with his play. Whether it be is ability to make the covering tackle and secure the turnover all in the one movement. Or some of his sublime try making passes. And the kicks. Oh the kicks.
I remember his test debut in France, watching it late at night, and being amazed at this teenager's abilities to mix it with the tough French pack. He got a yellow card that game.  But won man of the match and we won the test. Nice start. Not long after he was playing a crucial role in that amazing series win over the Lions. What a baptism of fire.
And to his last test, which we didn't know would be his last. Disappointedly, somewhat, he came off the bench. But it was still to be a phenomenal performance against
the Welsh last year, a game we won on the back of a brilliant David Pocock performance in the first half and a brilliant George Smith performance in the 2nd.  And how fitting has that match turned out to be. Not only did it feature the man who is set to wear Smith's 7 jersey for many years to come, in Pocock, but it was played in a country in which Rugby is a religion. The Welsh know there rugby, so it seems fitting that one of the best we've ever seen gets to play his final test in a country that so truly would've appreciated his talents and achievements.
Farewell George. You've just given us all just another reason to watch this Super 14 season more intently. To watch your final 13 (hopefully 15) games of rugby in this country. Well done mate.
GEORGE SMITH FACT FILE
Born: 14 July 1980
Height: 180cm
Weight: 104kg
Position: Flanker
Super 14 caps: 120
Super 14 debut: v Sharks (2000)
Super 14 points: 75 (15 tries)
Test caps: 110
Test debut: v France (2000)
Test points: 45 (9 tries)
[youtube]http://www.youtube.com/watch?v=iXLYBa5YIqw[/youtube]