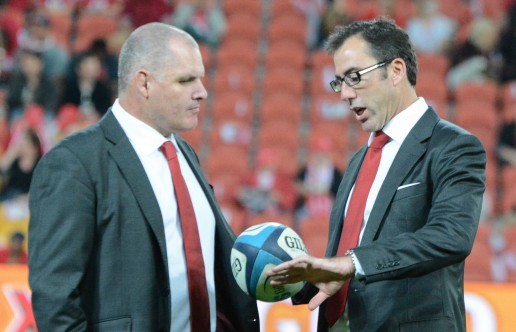 Here's a quick quiz for all my fellow Reds tragics. How many head coaches have there been at Ballymore since 1997? Ten! that's 10!
John Connolly (1989–2000)
Mark McBain (2001–02)
Andrew Slack (2003)
Jeff Miller (2004–06)
Eddie Jones (2007)
Phil Mooney (2008–09)
Ewen McKenzie (2010–13)
Richard Graham (2014–16)
Matt O'Connor & Nick Stiles (2016)
Nick Stiles (2016–)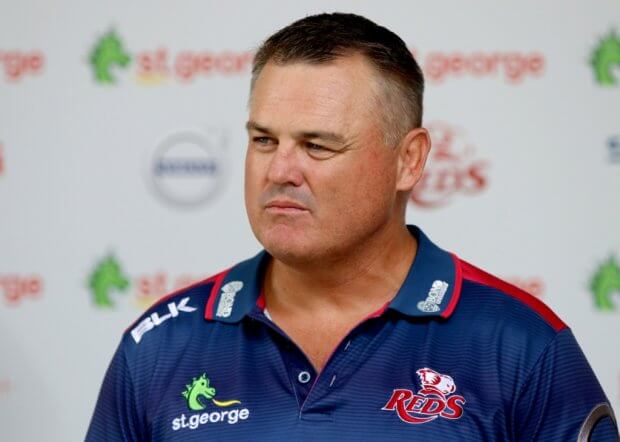 Knuckles and Link account for eight of those years so the other eight coaches only lasted a year and a half each! So why am I surprised to hear that the rumours of another coaching change? Actually, I was surprised but after a few minutes, I guess I could see the reasoning behind it.
The Reds haven't had what you could call a winning season since 2012-13, crowd numbers have fallen steadily to a low of around 15000 die hards in 2017. Things must surely be getting tight at Reds HQ. You can add payouts to Richard Graham and John Connolly to the list of unfathomable money draining mistakes management has made and things are looking grim.
The rumour mill has been running hot with talk of Brad Thorn taking over a head coach with Tony McGahan (former Rebels head coach) and Phill Mooney (former Reds Head coach) as his assistants. Brad Thorn as a player is a legend, but this would be his major head coaching role. He would have two very experienced assistants but I have to wonder what might have happened to Nick Stiles 2017 season in charge if he'd had these two in his rookie head coach season instead of the three green assistants the Reds gave him?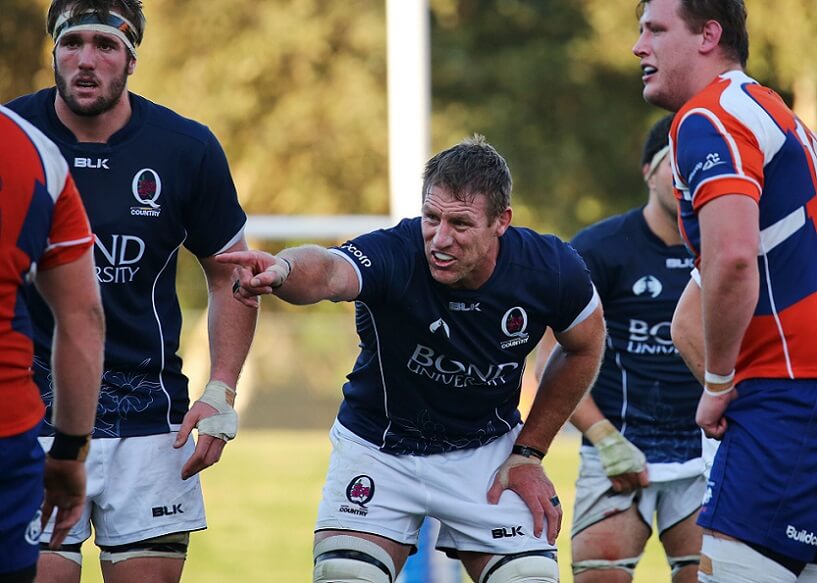 So what are the fors and againsts of a coaching change for 2018?
For
Nick Stiles has a low winning percentage. If you only count 2017 as his head coaching gig it's 26.6%. Add in his co-head coaching gigs at the Force and the Reds and it drops to 22.2% The lowest of any Super Rugby coach ever.
Brad Thorn is the future. I think Brad Thorn will end up being an exceptional coach.
Experienced assistant coaches
Against
Nick Stiles has a contract that would have to be paid out stretching the Reds finances even further.
Brad Thorn has no experience as a head coach
Nick Stiles hasn't been given a fair go? Is one year with inexperienced assistants enough?
So many ifs
If this happens can Thorn do the job?
If Stiles loses the top job would he stick around and run the set piece?
If Totally Tony had an assistants gig would he be happy to stay there?
If Thorn is the head coach Who would look after S&C after their departure en masse last season?
If this doesn't work will the Reds stick or move? And would they still have a choice?
What's your take on the Reds Coaches? Should Stiles be given another chance or should the Reds go for an untried head coach?