Friday Rugby News has Mumm asking for answers, SA Rugby's franchise plan, and some big stories out of England.
---
Mumm calls for an end to 'anxiety'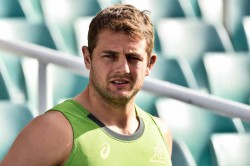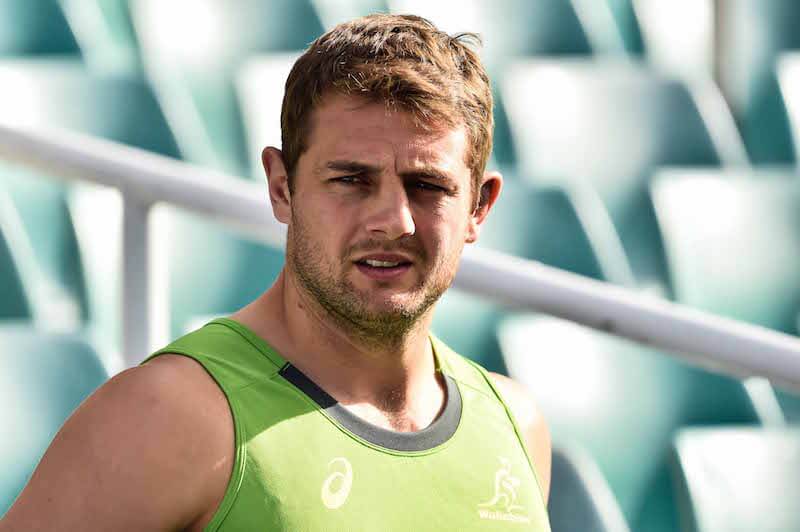 RUPA President Dean Mumm has echoed many calls throughout the week about the stress that the current Super Rugby saga is having on the players. In a press conference yesterday outside Allianz Stadium, Mumm said that the RUPA board met on Wednesday and unanimously voted for the EGM. Echoing the words of RUPA boss Ross Xenos, Mumm hoped that the EGM would provide some much needed transparency for the players.
"In terms of performance, it's a huge element to have an understanding of what's going on and how you go forward," Mumm said.
"There's certainly no excuse as to what's been going on as the collective, in terms of performance across all teams, but those guys in that situation, anxiety doesn't help you perform."
"We, as the players, are the people standing to lose the most out of this."
Mumm said that the lingering timeframe had forced RUPA to act. Even if all stakeholders are satisfied with the information at next week's meeting, Mumm said there would be no shift in their stance on the need for five teams.
"As it stands there's a team either the Rebels or the Force, people are going to lose their livelihoods. It's important that these guys get some clarity. These people want to understand where they're going to be what they're going to be doing. If it's not going to be here, when it comes to time in Europe, those contracts are largely done. I really feel for the guys in the situation."
The EGM call currently has a three week notice, which, if it comes near the end of that period, could mean that the EGM could overshadow the June test series, which starts on June 10. Despite that, Mumm made it clear that he did not want such a decision to create a cloud over a players in the Wallaby camp.
For the full press conference, view here on rugby.com.au.
Fortune favours the bold
While a lot of people have tearing their hair out as to which team will be cut in Australia, over in South Africa, they have come up with a radical idea. SA Rugby have ruled out the possibility of merging teams, and look instead to be pursuing the option of having the two dropped teams play in other international tournaments, such as the PRO 12. These plans are bolstered by the fact that SA Rugby is in "advanced negotiations" with the European competitions.
Speaking with Sport24, SA Rugby President Mark Alexander made it clear why the merging suggestion was off the table, but so was dissolving the cut teams entirely.
"In the past there were teams that merged. It never worked. It didn't work for the Cats. They performed poorly. It's not an option we're currently investigating."
"The whole plan is to ensure that the two teams (axed from Super Rugby) will take part in other competitions from 2018. We do not want to condemn them to the wilderness."
Currently, every single South African franchise has to present a case to SA Rugby, arguing why they must remain in the competition. It seems a far cry from Australia, with the ARU conduct leaving many scratching their heads as to what is going on.
If it is the case that the two cut South African teams may end up with a lifeline to other competitions, then Aussie rugby will be the only member downsizing, with only one club being dissolved. Bet that's not gonna sit well with a lot of people here.
Alexander, however, has made his position clear: "The plan is that there will only be four South African teams in Super Rugby next year."
Ritchie Retires

In a surprise announcement out of the RFU, chief executive Ian Ritchie has announced he will retire at the end of the summer. Ritchie has been at the organisation since 2012, and during that time, England won a Six Nations grand slam (see above), consecutive titles, and a clean sweep series win of the Wallabies. They also got knocked out of their own World Cup. The Womens team also did well in this time, winning the World Cup in 2014.
Speaking with BBC Sport, Ritchie admitted that while it was hard to leave, he felt it was time. He has widely been regarded as having restored authority and order at the RFU after a damaging and turbulent period after the 2011 World Cup Campaign. Even after 2015, when he face calls to resign, his decision to appoint Eddie Jones vindicated him.
"Rugby is a special sport, and one which is very hard to leave," he said.
"I'm proud to have been part of the rugby family, working with so many talented, passionate and committed teams at every level of the game and of the union."
The Head of Premiership Rugby, Mark McCafferty, also heaped praise on the outgoing chief executive.
"He's always someone we felt we could do business with. He's contributed massively to finding a good balance between club and country. We haven't always seen eye to eye, but there has always been a good amount of give and take, which is the way the English system has to work."
The RFU released a statement saying they plan to have replacement by the end of summer. With the RFU being the richest union in the world, expect plenty of applications being flung their way.
London Sevens ready to go!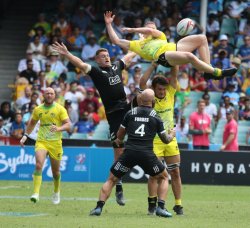 Finally, the London Sevens will kick off tomorrow, on Saturday May 20 at Twickenham in London. In case you didn't know, here's the YouTube video for it. The final leg in the Mens Worlds Series Sevens for 2017, South Africa are already guaranteed winners (with five tournament victories and 179 points) of the overall tournament, but will be looking to finish off the season on a high.
However, according to The Sun,  the toss-up for second place looks to be a more interesting race, with hosts England (145) currently in second, and Olympic Champions Fiji (142) in third. If Fiji finish two places higher than the hosts, they could still steal the runners up position. New Zealand (127) and the United States (114) round out the Top Five.
As for Australia, they currently sit in 6th on 101 points, but if they perform well could grab 5th place, particularly if the US underperform in Pool A against South Africa, Wales and Kenya. Australia will be in Pool D, and will have plenty of work to do against England, Samoa and Spain.
Defending London Sevens champions Scotland have drawn Pool B with France, Argentina and Russia. Their victory last year was the Scots first ever Cup final victory in international rugby, so they will be up to ensure 2017 continues that fairytale.