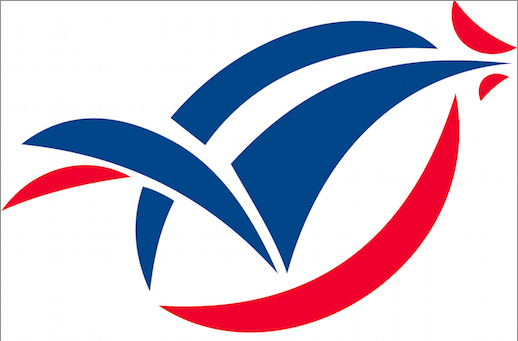 Here's what I know about France:
French Onion soup is delicious.
Chocolate croissants are awesome.
John Eales doesn't like it when the French massage his groin.
We beat them by a cricket score last game.
And they play rugby. Lots of rugby. A shitload of rugby. In fact, they play a 124-game season every year!*
So I'm the obvious choice to preview the State de France Test this weekend, right? Yeah right.
Luckily there have been four great articles on French rugby by four guys who do know something about it this week on our website. Check them out here, here and here, and a preview of the game with a French flavour here.
After a quick read I'm know the most knowledgeable person in the world on French rugby who is also writing this post. Here's what I found out.
They have a good front row, but the tighthead, Nicolas Mas, has been injured a won't last the game.
They've had a disrupted preparation, losing second rower Yoann Maestri late. But his replacement Jocelino Suta is no mug.
They've picked two lightweight flankers who both play an 'on ball' game and will be trying to pilfer/disrupt our ball.
The halves, Maxime Machenaud and Frederic Michalak, have played together before.
They've picked a capable midfield and a strong back three who love to run.
That doesn't sound like a team that's going to get dusted by 40 points, does it? And you can bet they've mentioned that game a hundred times this week. Add Armistice Day into the equation and you're looking at a pretty capable and fired up bunch of players.
Australia has a fair bit at stake on this tour as well.
World Cup seedings are on the table, for starters.
And we're their bogey team. We beat them a lot. But that means they try harder to beat us and we try harder not to lose.
Robbie Deans has a contract renewal coming in a few months.
The players have Lions tour spots to play for.
And we know what we're going to get from our team. Sure, there's talk of a new game plan, but the gyys just aren't there to deliver it. Apart from Kurtley Beale and a hint of promise from Ben Tapuai none of the guys in our backline are going to rip apart an international rugby team. Don't get me wrong, I think they're all fine players. But they're not X-factor players. I expect it will be 'business as usual' for Australia, who will try and grind the French into the ground and pick up penalties to win the game.
You can see the French counter in their team selection. The two terriers on the side of the scrum will chase the ball all game and be a general menace at our ruck and maul. They have the tall timber to disrupt our lineout and the technique to upset our scrum. If we try to kick for territory they have the option to run well and kick long. It's a good plan.
But they've only had a week to put it together. Not nearly long enough to perfect a complicated plan. Not long enough for intricate backline moves or for combinations to form in the forwards.
Our guys have been forged into a side by the pressures of The Rugby Championship. They come into this Test battle-hardened — it's their 12th Test of the year. And I think this is our major advantage. Six TRC/Bledisloe games have to give you a edge. We have to have our patterns right. We have a backline move. I've seen it. We can defend like no one else. It won't be pretty, it won't even be plain Jane. It'll be as ugly as the ugliest thing in a bag full of ugly at the Ugly Museum, but it will be a win and that's never ugly.
Australia by 5.
Them:
Starting XV: 1. Yannick Forestier (Castres) – 2. Dimitri Szarzewski (Racing Métro 92) – 3. Nicolas Mas (Perpignan) – 4. Pascal Pape (Stade Français) – 5. Yoann Maestri (Toulouse) – 6. Yannick Nyanga (Toulouse) – 7. Fulgence Ouedraogo (Montpellier) – 8. Louis Picamolles (Toulouse) – 9. Maxime Machenaud (Racing Métro 92) – 10. Frederic Michalak (Toulon) – 11. Vincent Clerc (Toulouse) – 12. Maxime Mermoz (Toulon) – 13. Florian Fritz (Toulouse) – 14. Wesley Fofana (Clermont) – 15. Brice Dulin (Castres)
Reserves:
16. Benjamin Kayser (Clermont) – 17. Thomas Domingo (Clermont) – 18. Vincent Debaty (Clermont) – 19. Jocelino Suta (Toulon) – 20. Damien Chouly (Clermont) – 21. Morgan Parra (Clermont) – 22. François Trinh-Duc (Montpellier) – 22. Yoann Huget (Toulouse)
Us:
1. Benn Robinson, 2. Tatafu Polota-Nau, 3. Sekope Kepu, 4. Kane Douglas, 5. Nathan Sharpe, 6. Dave Dennis, 7. Michael Hooper, 8. Wycliff Palu, 9. Nick Phipps, 10. Kurtley Beale, 11. Nick Cummins, 12. Pat McCabe, 13. Ben Tapuai, 14. Adam Ashley-Cooper, 15. Mike Harris
Reserves:
16. Stephen Moore, 17. James Slipper, 18. Paddy Ryan, 19. Rob Simmons, 20. Radike Samo, 21. Liam Gill, 22. Brett Sheehan, 23. Berrick Barnes
[youtube id="JJjPtP7hN_A" width="600″ height="350″]
*Genuine GAGR mythical stat.