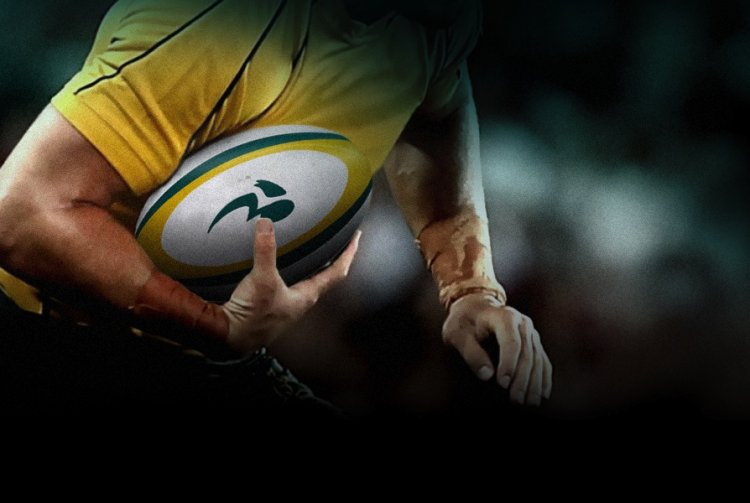 ACT Premier Rugby saw Easts hosted Gungahlin on a sunny but fresh Saturday afternoon at Griffith Oval, a day on which the only smile on an Easts supporters face was down to the questionable fashion sense of an assistant referee.
The match started off tight with both teams exchanging blows, with some great tries conjured up through strong backline moves for Easts and Gungahlin.
Gungahlin's 10 McMahon was able to direct play effectively, and was duly rewarded with his own try and a swag of conversions. His ability to organise his backline exposed Easts' major frailty — their inability to reorganise and set a defensive line following quick phase play. However, Easts were able to counter-ruck, force turnovers and exploit weaknesses around the fringe of rucks consistently, making for a close, seesawing first half.
Half time: Gungahlin 21 – Easts 15.
The second half was one that highlit how far behind the men on the red, white and blue are when compared to the top teams. When they needed to, the Eagles were able to step on the gas and roll in another 40 points in the half.
There isn't a lot to explain when a point per minute is scored. The Eagles were simply dominant in every facet of the match.
Final score: Gungahlin 61 – Easts 15.
On a final note, best wishes to the young Gungahlin lock who was stretchered off. It looked nasty, but it was great to see him surrounded by volunteers from both sides.
Round 13 results
Wests 23 Royals 7
Uni-Norths 16 Queanbeyan 5
Gungahlin 61 Easts 20
Tuggeranong had the bye
Round 14 Fixtures
| Home Team | Versus | Away Team | Location | Match Time |
| --- | --- | --- | --- | --- |
| Gungahlin | v | Royals | Nicholls Oval | 3.05pm |
| Tuggeranong | v | Wests | Viking Park / Field 1 | 3.05pm |
| Easts | v | Queanbeyan | Griffith Oval | 3.05pm |
| Uni-Norths | | Bye | | |
For all the Latest John I Dent cup news join the conversation in this forum thread for 3rdtier ACT Rugby. We'd love your input. Give us your thoughts on the game you attended and we will put it in next weeks post. Remember your #3rdtier hashtag when Tweeting the games. Or check out the 3rdTier facebook page. And Remember
If You Come, They Will Build It
Related articles