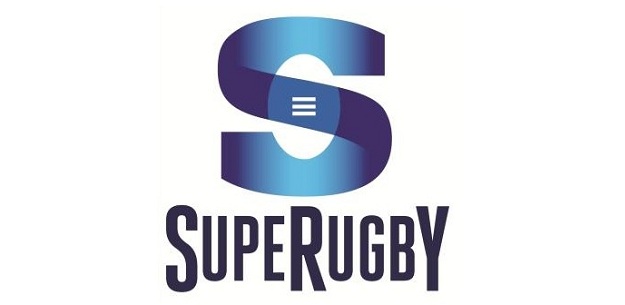 A few weeks back, I said that New Zealand rugby was looking in great shape, with South Africa behind them and Aussie rugby trailing behind. On the evidence of this weekend, I'm thinking that South African rugby has caught up quite a bit – and, horror, they are playing real, old-Springbok, knock-'em-down, throw-'em-out, rugby.
This is a tough and talented Highlanders outfit, but they were just bashed up and outplayed by the unbeaten Stormers. Add the Bulls, plus a few from the Sharks and elsewhere, and the Springboks will be quite a hurdle – for anyone!
The weekend featured some great play. Really 'Super Rugby' – hard, tough and determined, fast and skilful. Problem was, not much came from Aussie teams, or even from Aussie players. The Bulls, Crusaders, Stormers, Hurricanes, some of the Chiefs play, were all great. We, unfortunately, were not so great.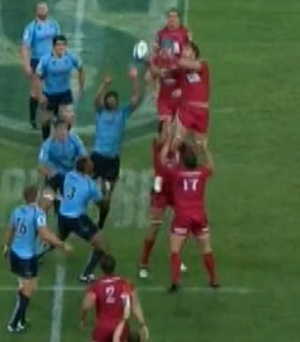 On the Aussie front, I might as well get right to it. The Reds were much improved and Scott Higginbotham scored two tries – both, dare I say it, from excellent support play! I was critical last year, and again last week, of his (lack of) support play – and I stand by my comments. This week, against the Brumbies, he was perfectly positioned in support of the ball-carrier down the left touchline, both times taking the inside pass to score.
In my Coaching Manual, describing accurate positional play, when supporting from inside to out, I say. 'The position which you must strive to achieve, is about 2-3 metres inside the ball-carrier and about 3-4 metres behind the ball-carrier.'He was, especially for his second try, spot on! Physically, he's got it all. Let's hope he's beginning the get the hang of the game, especially the backrow forward game.
The Reds were much improved, but the Brumbies looked a little limited in their approach. When the Reds shut off their counter-attack, they didn't seem to have anything from outside their predetermined structure. Sam Lane made a quality debut in a fly-half display which clearly indicated that he does understand his role. He's got good genes and should go well in the future.
While the in-form Chiefs had to work hard in Perth for their victory over a determined Force, they (the Force) simply lack the firepower to go toe-to-toe with the top Super Rugby teams. To their great credit, they never stopped trying and went desperately close to scoring on a few occasions. David Pocock is heading back to top form and his two backrow mates were never far from the action either. The ageless Nathan Sharpe got through a ton of work, but I can't help feeling that he should get out of the line of quick ball and let the more creative players have a go. Cummins, for example, could make good use of some of the ball that Sharpie 'carts up into three tacklers and dies with.'
The Rebels can be happy with their new signings, Beale and O'Connor, and their 'first year' foreign signings, Cipriani and Delve. The 'fighter pilots' in the backline revealed some of their real talent – but there is a lot more to come – and Delve showed yet again, what a real 'pro' should do, week in, week out. He'll get the key to the City of Melbourne before he's finished. The Rebels have blooded a few who will figure in Wallaby discussions before long – Pyle has size and athleticism and plays close to the ball, all of the time, and Saffy, despite some handling malfunctions, has genuine pace and a ton of determination.
Defence coach, John Muggleton, also deserves a rap. The Rebels defence gave their opponents no room and no respite for the entire game and constantly worried them into error. Those opponents, the Auckland Blues, were dreadful. How a group with so much individual talent can produce such a load of rubbish, is a mystery. An investigation is warranted.
The Waratahs picked up four points for nothing, but have, over the preceding week, consistently moaned about 'how they have been looking forward to the break.' I'm not so happy about that attitude at all. I want players who can't wait to get out there and get amongst it. A few years back, Glen Ella was reminiscing with me about how much he had loved playing. 'You know,' he confided, 'if our team scored a great try and, for some reason, I wasn't involved in the play – I might have been tackled to the ground, or something – I'd have a big dose of the sh..s for the entire week, until I could get back out there the next week.' That's the sort of player that I want.
I said it last week about the Reds; now it the 'Tahs turn. They should stop feeling sorry for themselves, reflect on just how lucky they are, and get out there and get on with it.
With all that said, and if we go back to my first paragraph, the Wallabies would struggle, at the moment, to put out a team confident of matching up to either New Zealand or South Africa. New boys, Argentina, are never easy either – although I can never really assess their strength, so widespread are their players – and I certainly wouldn't put my house on the Wallabies in those two matches.
Before the Four Nations, we have a three-test series against Grand Slammers, Wales – in absolutely top form – and one test against Scotland, where we must, by necessity, field an A-team. I can't even pick a competitive Wallabies team, let alone an A team.
It's looking like a long, long winter!