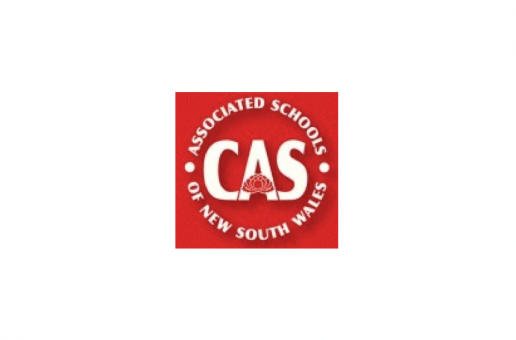 And so Barker stumbled at the last hurdle, dropping a comfortable half-time lead to lose to


Knox by just a single point. This was, if it makes any sense, an upset without actually being a surprise.
Barker went into the game as unbeaten premiers and Knox was placed fourth of six, but the local rivalry always makes this a close game, and Knox's season has been gathering momentum after a pretty embarrassing start. This isn't one of the more talented Knox teams, but when the mood strikes them they translate their spirit into a kind of hustling commitment in the forwards that makes life very difficult for their opponents, and they have in Liam Creeley a centre capable of making a dangerous break. Knox finishes the season 5 and 5, as the Americans say, which is respectable.
Barker will be disappointed at missing out on an unbeaten season, but the final-round loss should not detract from what they accomplished. Really, from the halfway mark in the competition, they were never going to be beaten for the premiership. They had their captain, Tom Wilson, picked for Australian Schools, won the Seconds, and in the first round of the competition, they swept Knox in all the Open teams, something no-one can recall happening for years. After Saturday's disappointment is forgotten, there will be plenty of good things to remember about Barker's season.
I'll think of this Barker team as one of the smartest teams I've seen at this level. That's a little unfair to a team that fielded a genuinely dynamic front row in Ebney, Wilson and Perdeson, and had a bit of flair out wide, but in truth they didn't tear opposing teams apart. But every player knew his job and stuck to the team's plan. They were disciplined and they really knew how to control the ball. A team with this level of talent — but with less focus, less application, and less able coaching — could quite easily have finished in the middle of the table. The truth is that every player on the field got the most from his potential. That wins premierships.
Trinity v. Waverley
Confession: I hated playing at Queen's Park. Actually my school only lost once there in my six years, but it's just a grim venue — open, cold, and the ground somehow seemed harder there than anywhere else when you were tackled. Trinity will have no fond memories of Saturday's visit. Well, a few, maybe, since after a few minutes they led 7-0.
But then Waverley took control. The backs ran at will and 57-12 was not an unfair reflection of their dominance. Oddly, there was nothing very spectacular — no fancy cut-out passes, no cheeky flick-passes, no dazzling steps. They simply kept running, fast, into space, time and time again. And Trinity's defence made sure that there was plenty of space on offer. Fly-half Ben O'Connell scored two essentially identical, embarrassingly easy, tries.
First, he received a pass from a five-metre scrum that he bobbled on his chest. For a split second it looked as though he'd knock on, and in that instant the Trinity defence stood still waiting for that to happen. When O'Connell regained control of the ball, there was simply no one in front of him, and he ran dead straight for ten metres without being touched. A few minutes later he took a dreadful, slow, looping pass form a lineout that bounced a couple of metres in front of him. Again the defence stopped to watch, and this time he ran — again, dead straight — all of fifteen metres to score untouched.
Trinity was under-strength and they competed as well as they could, with props Junior Satiu and Jackson McLean excellent. Henry Clunies-Ross got over the line in his last game for the school. But it was a tough outing for them.
It's easy to praise the Waverley backs when they spend the afternoon running in tries, but really the beating heart of this Waverley team is the flanker Jack Johnson. Stop me if I've said this before, but when I played rugby the key man in every team was the fly-half, because he dictated what happened with the ball. These days the key man is the 7, because he dictates whether you have any ball at all. If the name Jack Johnson conjurs up images of tuneful mellowness (Google it if you have to, I can't do everything for you), then forget it — what we're dealing with here is abrasive hyperactivity.
Johnson is in everything Waverley does. He catches kick-offs, runs like a back, has decent hands, supports and tackles. On top of that he dives into the secret, dirty places at the bottom of rucks and makes the ball pop out on his team's side. I'd have him in the Australian Schools touring party. I gather he's played some League with the Roosters and Waverely has a long history of sending players to the Roosters (Waverley was actually a League school until 1929, but you knew that). Johnson would be a good one for rugby to keep.
Luke Vevers completed a satisfying personal season with two tries in St Aloysius's 30-10 win over Cranbrook, reversing the result from the opening round.
Competition Summary
The conclusion of the CAS season leaves me pondering two questions. First, how was the standard? And the second: how is this ten-game season working?
When I ask about the standard, I'm really asking three sub-questions, I think: is it a good, even competition; how does it compare with the other competitions; and what kind of players are being sent out into the wider rugby world?
This year's competition struck me as being a pretty good one. The winner was never really in doubt after five matches, but Waverley stayed hot on Barker's heels for most of the time and Trinity might have done if it had kept its team intact. Knox started poorly but were able to end Barker's unbeaten run. St Aloysius beat Knox twice, and wooden-spooners Cranbrook were seldom overrun. Most games were competitive and most teams produced good, skilful rugby. In the last four years, there have been four premiers (Knox and Waverley shared it one year) — that's healthy.
Comparisons with the other schools groups have become harder and harder because few meaningful inter-association games are played. Waverley beat Scots and Trinity beat Shore in trials, but those were very early games and the teams were strictly experimental so it's hard to read too much into those results. Oakhill had wins over Barker, Knox and St Aloysius, but Trinity had wins over St Patrick's, St Stanislaus and St Gregory's.
It's impossible to say how any particular school would perform in another competition, but my guess is that the stronger Associated Schools would play respectably well in the GPS competition, while (say) Oakhill and St Augustine's would do well in the Associated Schools rounds. My (perhaps not very convincing) conclusion is that there remains a gap between the overall standard of the GPS competition and the Associated Schools competition, but not an embarrassingly large one, and that the strength of the Associated Schools competition is relatively evenly distributed, whereas the ISA remains dominated by its two or three best schools. The CAS 1sts beat ISA and CHS, going down to GPS. That seems about right.
CAS contributed four players (Wilson, Johnson, Clunies-Ross and Harry Jenkins) to the scuccessful NSW 1sts team, while Satiu, Cameron Orr, Harrison Williams, Creeley and Pederson were in the 2nds. Not bad. Orr and Wilson played Australian Schools, Johnson Australia A. That's a fairly solid contribution for six private schools in Sydney. Not ground-breaking, not massively exciting, but no disgrace either.
A reflection
Now: the ten-round competition. How was it for you? I remain to be convinced. One purpose of the change to home-and-away rounds was that a longer competition would ensure that the best team wins, and that's true. But for the last three years, the best team has been obvious at the half-way mark, and nothing changed on the run home. Barker was unbeaten in 2010, Trinity was unbeaten in 2011, and Barker was unbeaten until the last round in 2012.
Changing the system hasn't produced a closer competition. What it has done is add endurance to the attributes that premiers require. One reason Barker won this year was that it prepared its team well, stayed tremendously fit and (except for Nick Ebney) had good luck with injuries. But by the end of the season, Trinity's team was chosen by plucking players at random from a revolving door, and Knox was also crippled by injury problems. I wonder whether an intense, ten-round competition isn't asking too much of 16- and 17-year-old bodies, even if they are putting in the hours at the gym.
I also miss the opportunities to play inter-association games that have some kind of meaning to them. Waverley and Scots, for example, should be a feature match, not an early trial that counts for nothing much. Trinity and Newington should be a feature game, not hidden away in the holidays with both schools resting their representative players. It seems to me to be a good thing for schools from different groups to play each other more often, and it's a pity that we seem to be losing that.
But what do I know? I'm no expert, just a cartoon internet quadruped. And now that that's all over, I'm off to watch Sydney University bring the Shute Shield home.