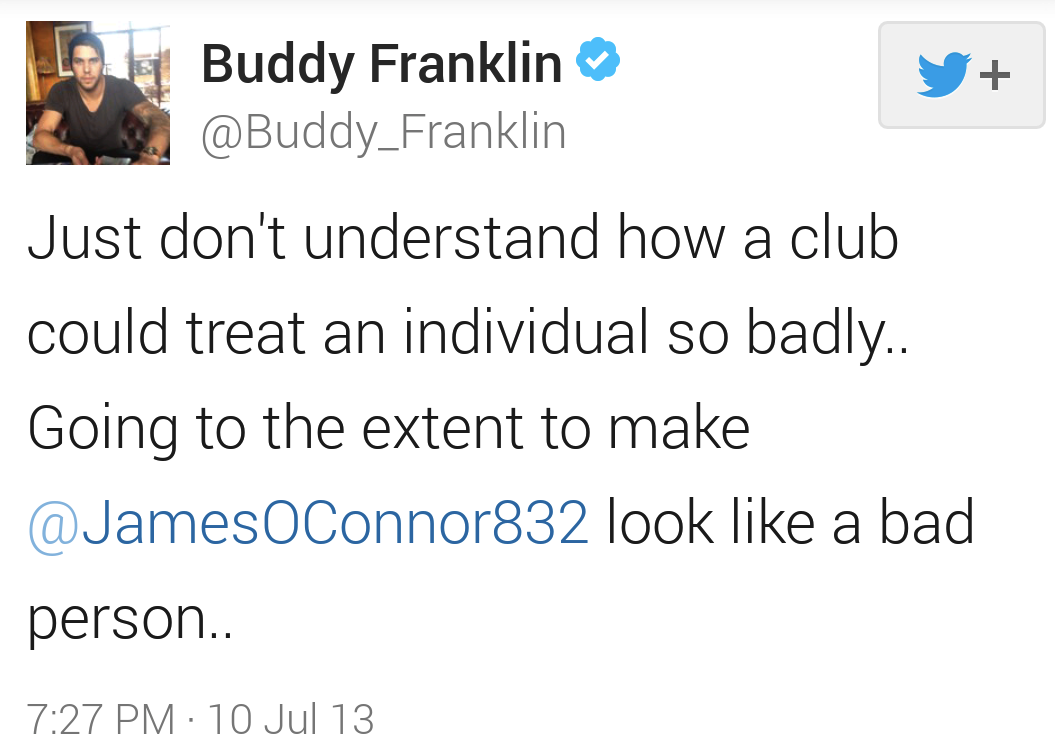 Every day since the Lions game on Saturday there has been a new story attacking James O'Connor's character or attitude. Two people have come out in support of James: Buddy Franklin and James King. Sadly James King deleted his single supportive tweet this morning. While King is a member of the Rebels squad he has not seen a great deal of game time nor has he travelled extensively with the team; neither are his regular teammates at the Rebels or Wallabies.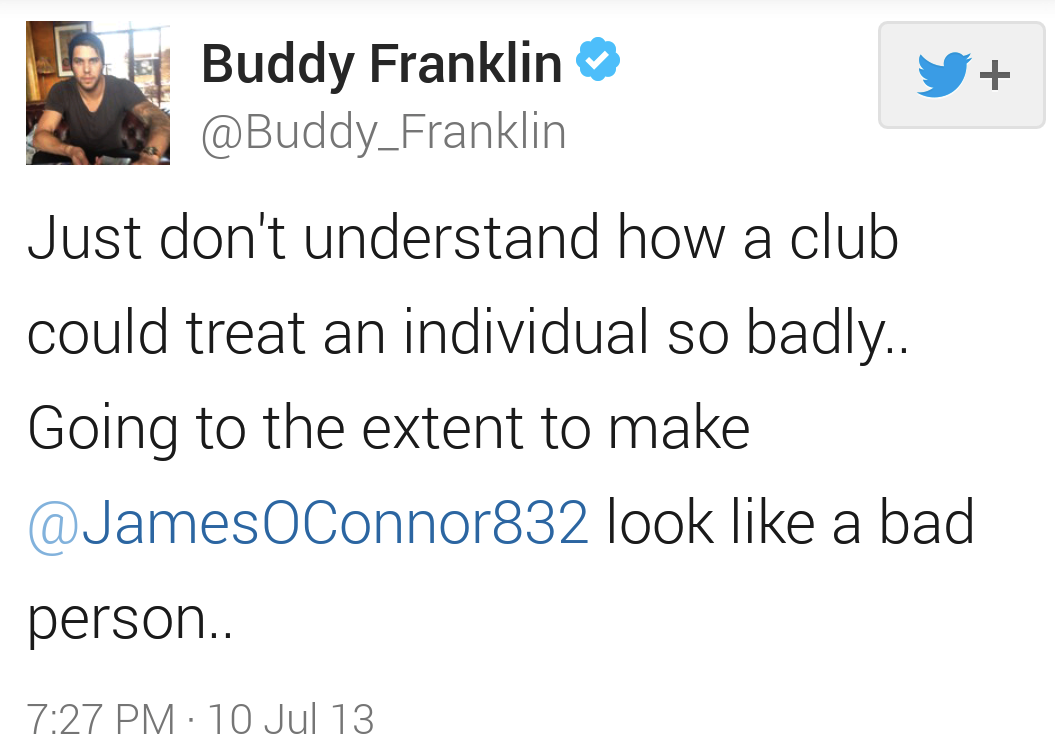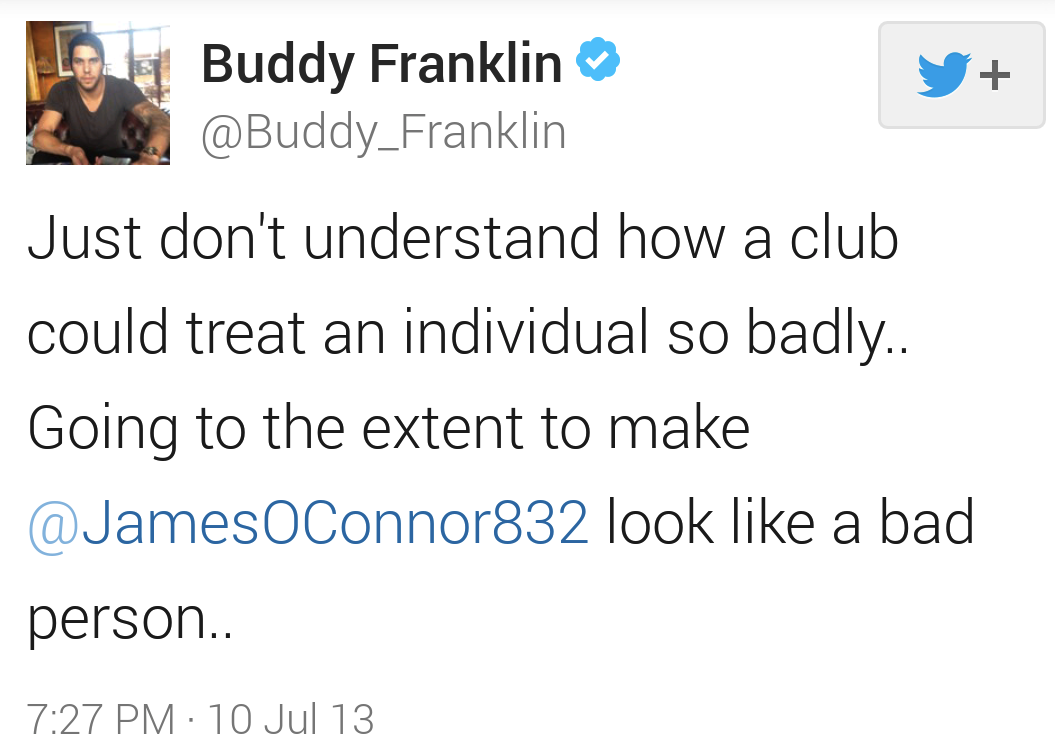 King's tweet indicated that the ARU were going to lose O'Connor overseas, while Buddy Franklin blames the Rebels organisation for hanging his mate out as a "scapegoat" (for what I have no idea – I think he meant something else). Franklin's tweets have since gained mainstream media traction, and here is where I have a problem.
On June 3 2013, news outlets were confirming that the VRU were to become majority shareholders of the Melbourne Rebels. On June 6 2013, O'Connor, who has never played a club game, signed with the West Harbour Pirates in the New South Wales competition for three years. In the press release the Pirates said that O'Connor was "keen to support the Pirates wherever and whenever possible".
It has been (until now) widely believed that O'Connor's signing with the Pirates was a symbolic move that would never see him actually take the field for the Pirates. So at the time of signing, or any time in the year prior, O'Connor could've easily chosen a struggling Victorian club to align with, and done his bit for grassroots rugby in Victoria.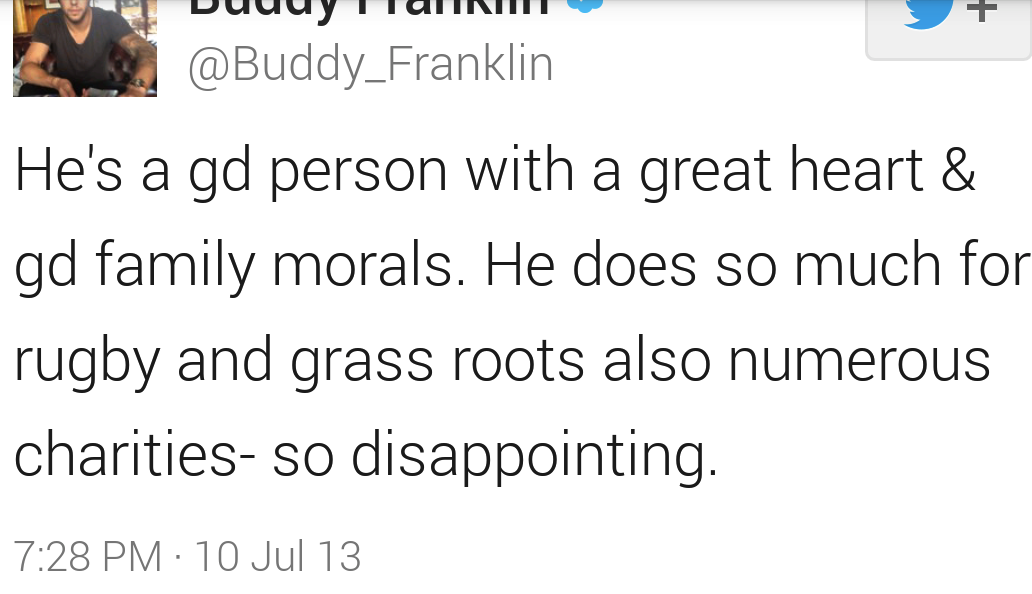 While Buddy pointed out how much his mate had done for "rugby and grass roots" O'Connor has committed to work on the roots of grass on rugby fields in a different state, in a move which I described at the time as a deliberate and direct f**k you to his employer.
Does Franklin believe that in very publicly signing with the Pirates (and the Sydney/New South Wales Rugby Union) for three years, James O'Connor treated his employer well? And aside from unfortunate timing of the announcement, what poor treatment is Franklin referring to?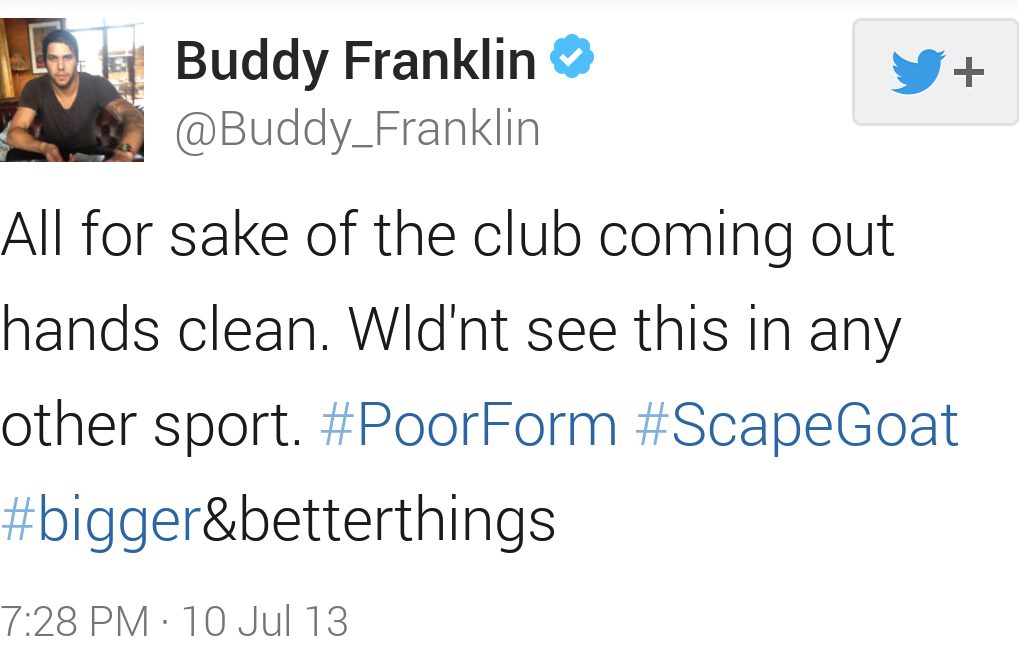 What does Franklin mean by 'hands clean'? After all, the Rebels were under no obligation to attempt to re-sign O'Connor. There can be no cleaner 'out' of a contract than finishing one and choosing not to negotiate another one.
I believe the timing of the announcement by the Rebels was unfortunate. But I don't believe that the actions by, or on behalf of, the Rebels or the ARU have constituted 'poor treatment' of O'Connor. I think that the media has taken this opportunity to take their revenge on O'Connor and his perceived attitude problem (some of us chose to do it a year ago…), but blasting the ARU or the Rebels in this instance is not called for.