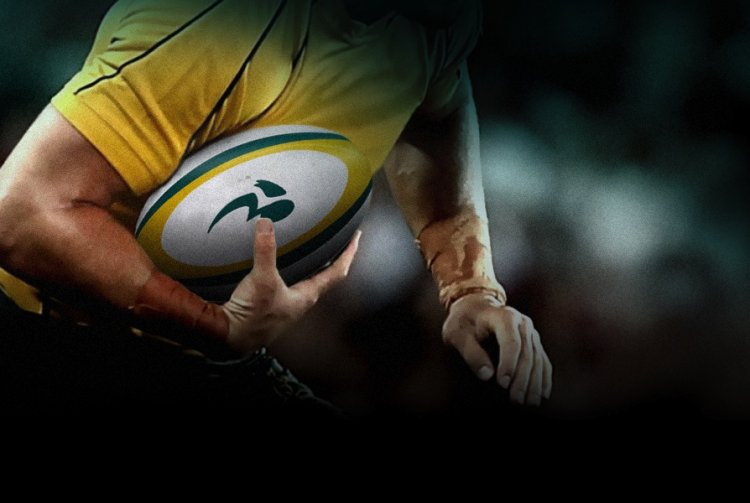 In a pulsating game, Brothers have broken a 22 year drought and won today's Brisbane Premier Grade Grand Final downing a gallant Souths outfit 26-19. It was a game befitting a final in which both sides dominated at times but the greater control and experience of Brothers carried the day – just.
On a classic Brisbane Sunday afternoon, Brothers opened the scoring after just 30 seconds with a penalty goal to man-of-the-match, Brendan McKibbbin after Souths were penalised for offside and then marched a further 10 metres for dissent. From 22 meters out and just to the left of the poles, it was a cheap 3 points that Brothers accepted gratefully.
Souths then produced some quality play constantly testing the Brothers defence. Despite Souths being able to retain possession and attack for multiple phases, Brothers' defence seemed to be able to comfortably control them.
With Souths dominating in almost every facet of the game early on, and the Brothers scrum under pressure in the shadows of their own posts, the Brothers backline bared their teeth after 10 mins. Brothers no 8 Simon Price picked up at the back of a retreating scrum and shovelled a ball to impressive fly half Dallan Murphy.
Replacement fullback Brett Gillespie sliced between some poor Souths defenders and the Brethern were away downfield. As the cover came across to tackle Gillespie, he slipped a sweet ball to the trailing James Harvey as Brothers crossed into Souths half. Harvey was not able to complete the movement and threw a poor pass to this year's leading try scorer Paul Doneley. The movement ended there but Souths were on notice of the every present attacking danger Brothers possessed.
Much was made pre-game about Quade Cooper's mercy mission from Wellington to Ballymore, and he showed in the 14th minute that the early flight back to Brizzie was worth the effort.
In a sublime piece of individual brilliance, Cooper fielded an ill-considered Brothers chip and chase on his own 35 metre line – from there he skipped around a raggered Brothers defence and pinned his ears back as he motored into the Brothers half.
As Cooper's support players tried to position themselves to take advantage of his good work, Cooper rode the tackles from two Brothers cover defenders with great balance and power then dashed to the try line to score what was a cracker of a try. Junior Vosuqa added the extras and Souths were out to a well deserved 7-3 lead.
Souths continued to heap pressure on Brothers but the Butcher Boys once again showed their class as Gillespie opened up the Souths defence for the second time in the 20th minute. Brothers looked like going over from the next phase but some outstanding defence from Australian schoolboy rep Kimami Sitauti stifled their chances.
As the game oscillated from end to end, it was a belter of a tackle by Brothers centre Nathanuel Gendel that brought Brothers to life. From the turnover McKibbin punted the ball down-field to pin Souths in their own 22 on the 25 minute mark.
Souths blew the lineout and Andrew Shaw and Simon Price combined well to take the ball close to the Maggies line. From a short arm penalty Brothers went quickly to the left and after an incisive run from the busy Gillespie, he put Doneley away in the corner. McKibbin missed the conversion from wide out but Brothers lead 8-7.
Souths continued to attack and pressure the Brothers defence for the rest of the half however crucial turnovers constantly plagued them and all the good lead up work came to nothing.
Just before the siren sounded for half time, Brothers were given an attacking opportunity as once again Souths turned the ball over while in control. A short side attacking raid by Brothers saw Doneley held up over the line after a great tackle by Anthony Faingaa.
Brothers had a 5 metre scrum and an opportunity to score on half-time, just as they had done the week before against Easts. Brothers made no mistake and McKibbin ploughed over from short range. He then converted his try and the Filth went to the sheds with an underserved 15 – 7 lead.
Souths opened the second half with intent as powerhouse schoolboy Sitauti once again showed why he has been signed by the Reds academy with a tackle shredding run and got the Maggies into Brothers half but Souths were unable to capitalise on his good work.
At the 50 minute mark it was all Souths however their inability to secure some crucial line-outs meant Brothers were able to clear their line and force Souths back into their own half.
After yet another Souths knock-on, Brothers had a centre field scrum on their own 40 metre line. From the scrum Brothers put it through the hands with Gendle drifting across field and throwing a great pass to centre partner James Harvey to put him throw a massive hole. Harvey made no mistake this time and put his pass on Doneley's chest and Doneley scooted 30 metres to score out wide on the left.
McKibbin missed the difficult conversion but Brothers leapt to a 20 – 7 lead and looked as if they were ready to go on with job with 28 minutes to play.  When McKibbin kicked a penalty goal a few minutes later, it seemed Brothers were going to do it easy with a 23 – 7 lead.
With Brothers perhaps admiring the scoreboard, they were unable to effectively deal with the kick-off and after some quick work from scrummie Brent Hamlin, replacement Fred Tuua bolted away from 35 metres out to score just to the right of the posts. Vosuqa kicked the conversion and the boys from the nest were back only trailing by 8 points with 20 minutes to play.
Perhaps it was the afternoon heat, or the pressure, but Brothers started to lose control of their discipline. This gave Souths several opportunities which they were unable to capitalise on as their line-out disintegrated.
At the 71st minute mark Sitauti once again cut through a tiring Brothers defence and went on a weaving run that started on his own 22. His progress was ended by Brothers flanker Andrew Shaw with a crude shoulder charge just inside Brothers half. Shaw stayed on the field but the penalty saw Cooper kick for touch and landed the punt 5 metres out from the Brothers line with Souths on attack.
From the line-out Souths shifted the ball quickly to Cooper who once again showed his class. Cooper dragged two defenders toward the line and as he was going to ground, popped a sneaky pass to Anthony Faingaa who burst through the Brothers cover to score. Vosuqa missed the relatively easy conversion but it was game on with Souths only trailing by 4 points, 23 – 19 with 8 minutes left in the game.
Brothers maturity showed from this point on as they repelled another attacking raid by Souths and from a turnover, McKibbin kicked a monster punt which gave Souths a line-out only 15 metres from their line.
Brothers won the line-out and rumbled through the forwards, the writing was well and truly on the wall. Souths forced a ruck turnover and immediately went wide but another massive tackle from Gendel forced the ball loose and from the ensuing breakdown, Brothers were awarded a penalty under Souths sticks.
McKibbin threw the penalty over from close range and increased the lead to a converted try with 5 minutes to play – Brothers leading 26-19.
Try as they might, Souths were unable to breach the Brothers defence and when they once again blew an attacking opportunity, the game was over, and the long suffering Brothers supporters were in raptures.
Speaking to GreenandGoldRugby after the game, a relieved Brothers coach Zane Hilton praised his troops.
"This is very sweet, particularly after the last few times we played Souths. We stuck to our guns and we were determined to run at them and it worked. It's hard to play for 80 minutes so we spoke about key moments in the game when we needed to win contests and we did that – we're very happy"
Hilton reserved special praise for G&GR's man-of the-match Nathanuel Gendel.
"He's rock solid, people don't generally look at him as a key player but for us he is the cornerstone of our side. He gets go forward, he defends well, he is an outstanding player"
Losing Souths playmaker Quade Cooper lamented his side's inability to make the most of their opportunities.
"We pushed a few passes and didn't really play field position. Brothers defence was really strong which in the end forced a few errors from our side of things. We were pushing things trying to score tries when we were behind but we can't complain because Brothers really played well and deserved to win."
Brothers captain and Tony Shaw medallist, Brendan McKibbin summed up why his team won.
"There is a lot of belief in this team and the experience of losing last year's Grand Final held us in good stead. We play an up-tempo style of game so it is difficult to do that for 80 minutes but when we were under pressure we played the style of game we needed to and when we were up we certainly gave it to them."
Souths' coach Dan McKellar praised his team's performance but also identified some key moments that went against his team.
"We were happy with the effort, but not happy with the execution. We really didn't give ourselves a chance with dropped ball and losing line-out at crucial times in their 22. We were happy enough at half time but had played pretty poorly. When we got within four points I thought we were a big change then they got a penalty that pushed them out to seven – then they had field position"
"It's tough in the coaches' box, it's much easier out on the field as a player I can tell you!"
The final word should go to Brothers stalwart David Croft.
"We never stopped attacking and never went into our shell, we kept attacking. It's been along time coming and it's a great way to hang your boots up."
A great way for a great player to bow out.
Brothers 26 (Paul Doneley 2, Brendan McKibbin tries, McKibbin 3 pens, con) bt Souths 19 (Quade Cooper, Anthony Faingaa, Fred Tuua tries, Kelemedi Vosuqa 2 cons)