With the Melbourne Rebels now in the player market place, not too long after the WA Force entered, a subset issue is now a subject of hot discussion.  Who can lay claim to the player.  It is a common cry out of NSWRU and the Sydney club land that they created the majority of all our professional players and now they are being ripped off because of it.
Another parallel discussion of late, particularly up here in Queensland, has been with regards the number of New Zealand born players seemingly making their way in elite rugby over here. It is particularly noticeable, it seems, in schoolboy rugby, but is apparent across the country in the Super 14 as well.
Well it's time to look at the facts in a little more detail. It's time to look at the numbers. Numbers and birth places to be precise, of each of the full time squad members of our four current Super 14 teams.
Let's start by looking big picture, and yes, it is a fact that more players were born in NSW than any other area. I guess, I should acknowledge that birth place is by no means the perfect stat to use but, hey, it's all I had and if it allows you another article to read, thus putting off some real life work you really should be doing, then shut up, stop complaining and enjoy the article.
Of the 121 players  listed in the various web sites and Super 14 media guide, on full time contracts (31 for the Reds and Tahs, 30 for the Force and 29 for the Brumbies) a whopping 52  were born in NSW.  Queensland is, as you would expect, in second spot but with only 20 players. Also unsurprising is the fact that Nu Zulund is in third spot, just behind paradise, with 18, however included in this is the Reds' import Daniel Braid. ACT is next with 6 players.
The remainder are all over the place.  If I was to be generalist then 'Over Seas (but not kiwis) has 17 players. However there are a few 'marquee' players or imports (Sosene Aneis from Samoa, Tim Fairbrother from New Zealand and Andre Pretorius and Hendrick Roodt both from South Africa).  Roodt and Fairbrother being the only ones who may end up playing for the Wallabies.
The other 'outliers' here are just the random birth places.  Guy Shepherdson was born in Indonesia, Stephen Moore was born in Saudi Arabia, Cameron Shepherd was born in the Ol' Dart, whilst Matt Dunning was born in Canada, eh?
Ok, what else can we look at?
Umm. Yep. Let's look at a state by state breakdown.  Where are they getting their players?
Firstly, and quite rightly, the Reds.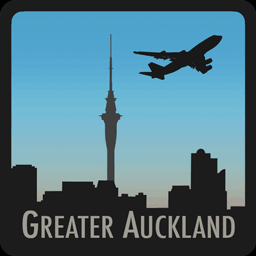 Well, the patriotic little bastards have 11 Queenslanders in their squads, which is a smidgen over a third. Breaking it down a little further and that 7 city-slickers (I mean, players born in Brisbane) and four country folk. Well country may be stretching it for Benny Lucas who was born in Ipswich, but the rest (Rodney Davies in Rocky, Greg Holmes in Warwick and Rob Simmons in Theodore) are all 'from the land' (again, another gross generalisation).
The Reds have eight kiwis. More kiwis than Brisbanites then.  I've mentioned Braid, who was born in Auckland as was Brando Vaaulu, but then there's Quade Cooper, Danya Edwards, Richard Kingi, Digby Ioane, Leroy Houston and the one formerly known as Tasi Luafutu.
There's a few from Sydney in there (Adam Byrnes, Ben Daley, Morgan Tuninui and Laurie Weekes) whilst the Faingaa twins hail from Queanbeyan and Van the Man is from Moree giving us 7 cockroaches in the squad. Prop Jack Kennedy was born in Canberra.
The other randoms are Will Genia from PNG, Will Chambers from the Northern Territory and Scott Higginbottham from out west (meaning Subiaco).
To the Tahs.
They have 13 Sydney bubs, with a healthy smattering of regional lads representing areas like Newcastle (Luke Burgess and Super Prop), Young (the chuckle brothers Caldwell and Carter), Shellharbour (Dan Palmer) and Belmont (Dan Halangahu). So almost two thirds of the squad are home-boys, which is an indication of the production line that is NSW Rugby. Or perhaps an indication that about a third of this country's population lives in the state.
So where do the others come from? Well obviously Roodt and Anesi have been covered and they are joined by other 'foreigners' Chris Alcock (South Africa), Nemani Nadolo (Fiji), and their kiwi locks Cam Jowitt and Dean Mumm.
They've poached just the three blood Queenslanders in Berrick Barnes, Drew Mitchell and Ben Mowen. Stolen a couple from Canberra in Al Baxter and Chris Thompson whilst back up flanker Ben Coridas comes from the home of AFL – Geelong. Note well Mr MacQueen.
If we move on down, move on down the road, we get to the Brumbies. Being a relatively small territory, just down the highway from Sydney, you could expect a fair chunk of NSW players in their lot. And they do. In fact the Brumbies have more Sydney born players on their roster than the Waratahs do – 15 to be precise.  With Josh Valentine from Newcastle, they round out their NSW squad number at sweet 16.
The Brumbies have the same number of Canberra boys as the Waratahs do – two, in Peter Kimlin and Henry Vanderglas. But they've only got the one banana bender in Gladstone's one Mark Chisholm.
There's a few of kiwis in there in Huia Edmonds from Ashburton and Franky Fainifo and Christian Lealiifano, both JAFA's. And whilst Moore and Shepherdson are unusual cases, Jerry Yanuuanutawa (Fiji) and Sitaleki Timani (Tonga) both hold their country of birth close to them having each spent significant schooling years in their respective birth countries. Alfi Mafi, on the other hand, was born in Tonga did much of his schooling in Sydney, whilst holding onto his strong Tongan heritage.
The final two names on the squad list will also be interesting to those working through the hit list for the Melbourne Rebels. Wallaby skipper, Rocky Elsom, and boom fly-half, Matt Toomua, were both born in the land of Underbelly and would be prime candidates for the new team. Excellent players and a fantastic news story.
Now moving West, and to the Force. Now they have a  few locals on board in Kieran Longbottom and Ryan Tyrrell who have both come through the system over there and it's great to see them crack the professional squad. The other westie is Brett Sheehan who has just moved 'home' after plying is trade in the more traditional rugby areas in both Queensland and New South Wales.
Much of the rest of the squad are from the traditional heartlands with 10 from NSW and 5 each from Queensland and New Zealand. Interestingly, of the five Queenslanders only one was Brisbane-born (Mark Bartholomeauz) with the remaining four from regional areas. Again, whilst James O'Connor's the Gold Coast is hardly regional the likes of Townsville (Richard Brown), Millmerran (Nick Henderson) and Bowen (Tom Hockings) sure are. There's an equally strong regional feel to the NSW Connection with Nathan Sharpe (Wagga Wagga), Nick Cummins (Port Macquarie), Ben McCalman and Richard Stanford (both Dubbo) the country lads.
The kiwi connection comes from Sam Harris, Stefano Hunt, Pek Cowan and Josh Tatupup, and of course Tim Fairbrother. There is a strong African feel to the squad with David Pocock, from Zimbabwe as well as Mark Swanepoel and Dane Haylett-Perry both from South Africa. And then there are Dunning and Shepherd and their 'ex-pat blood'.
And that's it for the Aussie Super 14 teams.  A quick glance left and right shows a couple of things. Firstly, South Africa does not have a lot of foreign born players.  Now I wouldn't dare suggest that the reason Australia has more foreign players is because more people want to come to Australia to live, which might also explain why South Africa seem to have to rely more on home grown talent…
Secondly, Benson Stanley (Blues), Ben Franks (Crusaders) and Tevita Mailau (Blues) are all Australian born. Two of those, Franks and Mailau, are props.   More possible Rebel options.  Franks has played for New Zealand against Munster but this alone does not tie him to the All Blacks.
Where does that leave us? Well, it would seem NSW will continue to provide a large chunk of our player numbers at the pro level, with New Zealand probably increasing its share. Personally, I'm a little concerned about the Brisbane's numbers, although pleasantly surprised by the regional QLD stats.  I wonder if our schools, our main development path, are focusing on attracting the scholarship holders from interstate and overseas too readily rather than developing our own talent? I wonder if the development path is actually there for our own talent?
But that's an article for another day.