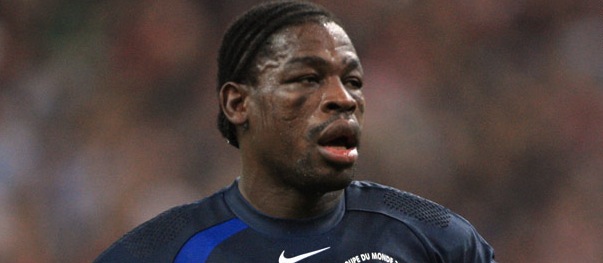 Here's a little exclusive that the French flanker legend Serge Betsen wrote for GAGR about the ultimate, ultimate old bull versus new bull openside showdown about to happen this weekend. Read more from Serge on weare4rugby or follow him on Twitter @sbetsen.
Let's start with Richie McCaw the legend. With over 100 caps, a phenomenal, outstanding player and great leader.  One of my fiercest opponents.
But is he going to sustain this challenge?
What he has been doing now for a long time is incredible, but sometimes I wonder about how he continues to play with his injured foot? It must be that he has to pick and choose when he gets engaged. He has to make the right decisions.
His mental toughness is amazing, which probably comes from his farming background. Also, how does he get away without penalties? I know I have been there!!! (in 100 caps, I would love to know how many yellow cards he was given) How he plays in the no 7 position really impresses me because of his large build compared to his heart rate. For a flanker this is very impressive. How does he get around to the vital places he does and he is also a great ball carrier.
If he has a weakness in my opinion it is that he should pass the ball more.  But it remains true….
If you don't beat Richie, you can't beat New Zealand.
So what about Pocock. He is a man after my own heart. I met David Pocock 2 years ago in Sydney where I played against him. Like me, he was born and grew up in Africa (Zimbabwe).  His size does not matter, it's phenomenal how he just contests and steals the ball in the rucks, and his heart rate is very strong. He pushed Phil Waugh and George Smith into retirement, which says a lot.
His strength in my opinion is the way his contests the ruck and his tackle. On the other hand I would like to see him carry the ball more but that is not his strength. If the Australians need to pass their way to a win. Pocock may not be the best man for the job.
I am eagerly waiting for this battle. I am looking forward to see how the referee is going to deal with the ruck, the most difficult area in rugby and two of its most amazing participants.