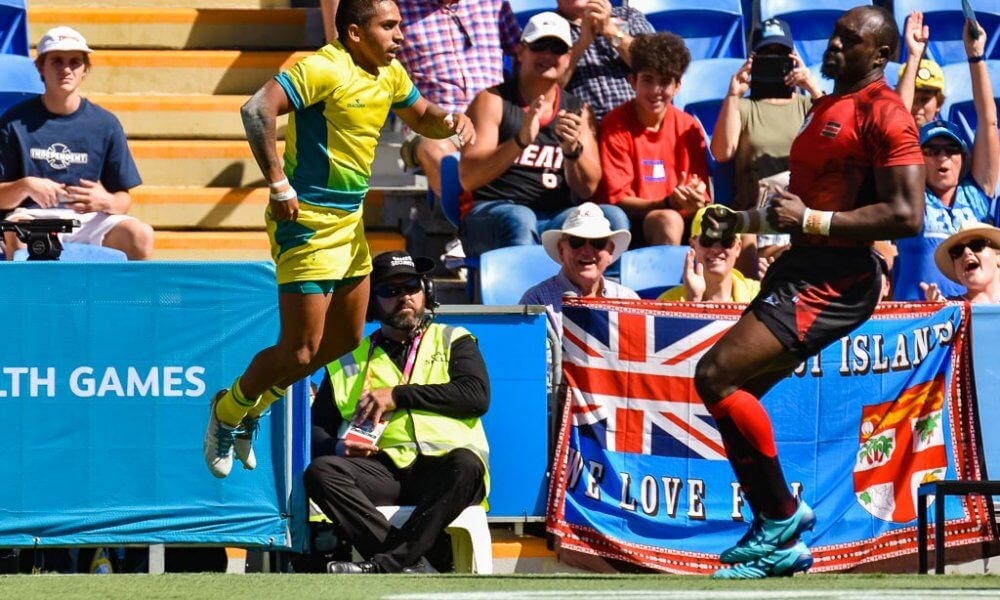 The Australian men's team claimed silver in the London Sevens following a 43-7 loss to the Fijians in the final.
The second place finish was the Aussies best finish of the 2018-19 World Series, however, they were outclassed by a simply brilliant Fijian outfit.
The Australians were forced to defend for long periods, with the Fijians offloading ability proving to brilliant and challenging to contain.
The Cup final berth was the Aussies first since the Singapore Sevens in 2018, and first in London since 2015.
Australian coach Tim Walsh said he was proud of his sides effort this weekend.
"I am very proud of this side's efforts this weekend to make the Cup Final. We have finally showed some of the potential we have seen flashes of across two days of Rugby and that now needs to be the standard of things to come moving forward," Walsh said.
Walsh praised livewire Maurice Longbottom who once again stood out as the Aussies best on ground.
"Longbottom was a class act all weekend and took his game to a new level in attack and defence," Walsh said.
Australia had to get through South Africa and France on their way to the final, as the side finally showed a level of consistency in the knockout stages that has been missing all season.
Lachie Miller is some player for @Aussie7s

Untouchable. #London7s pic.twitter.com/FddC4sKtLR

— World Rugby Sevens (@WorldRugby7s) May 25, 2019
Both victories were off the back of brilliant performances from Henry Hutchison and Maurice Longbottom, which resulted in both players being named in the team of the tournament. Hutchison showed the kind of skills that got him the Rookie Of The Year award in 2016, with his individual effort against France a front runner for try of the year.
— World Rugby Sevens (@WorldRugby7s) May 26, 2019
Fiji's Cup Final victory puts them back on top of the World Series rankings going into the final tournament in Paris.
Fiji, USA, and New Zealand all confirmed Olympic qualification for next year while Australia moved up to 6th on overall standings.