For some strange reason no one wants to sponsor the Aussie super conference (Bill – if you're reading can you get back to me on G&GR's offer?). What's the chances of our conference lifting its game this year?
---
Brumbies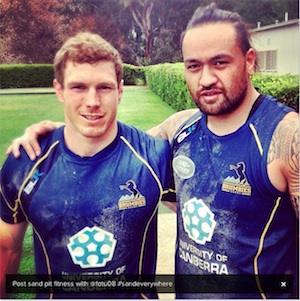 Having only fallen at the final hurdle in the first year of the Jake White regime, you have to be optimistic about what year two could bring. 2013's success was based off a limited game plan and Laurie Fisher has been open about their designs for a more attacking style. It would be hard to think of how they could have as many injury crises in the playmaker role – having Toomua and Lealiifano back and a year wiser should boost this endeavour dramatically.
The Brumbies have replaced a top notch openside with a top notch openside by landing David Pocock, whose running game the management have been open in stating they'd like to develop. Keeping the pressure of the captaincy off his shoulders makes this sound far more achievable, with Ben Mowen retaining the franchises leadership position.
Players to watch: Yet again the Brumbies show the family side of the franchise by bringing Aussie Clyde Rathbone "2.0" back into the fold, but many will be watching to see if Christian Lealiifano or Matt Toomua can create an alternative for Wallaby 10.
Conference prediction: 1st (Odds $3 – Jake to keep riding the wave)
---
Reds
The Reds injury crisis, that saw them run out 5 different 5/8's, looks to be coming to an end. Their enigmatic flyhalf look to be at full fitness and only Will Genia and James Horwill, out of the major players, remain on the injury list. The Reds have been quietly going about their business building slowly towards the Super Rugby season with little rugby news coming out of Ballymore.
Scott Higginbotham's move to the Rebels has left a big hole in the back row (and many a broken man-crush) but there is a long list of quality local backrowers clamouring for his spot. Although this is a young team it's a very settled side with a proven leadership group. There a very few changes to the squad and the players who have stepped up have all come through the Reds system. Pretty boring really.
Players to watch: The usual suspects of Quade Cooper and Will Genia, the still growing Liam Gill and newcomer Nigel Ah Wong.
Conference Prediction:2nd (Odds $3 – hard to call which is first)
---
Waratahs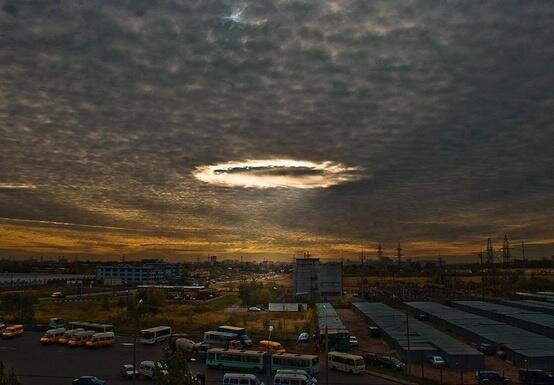 I'll go out on a limb here and say that there is no way this season can be worse than the last for the Tahs! One thing's for certain and that is if the season comes anywhere near as bad as 2012, the players and organisation will certainly know about it from the straight shooting coach Michael Cheika.
Fitness, and "pulling your farking head in" have been top of the agenda at Moore Park, where we've seen the disbandment of the 8 man leadership group. Despite including blokes whose names you would expect to find in a gynaecologist's textbook (Ulugia, Volvavola), expect more sting from a well whipped Tahs side brimming with hard-hitting Wallabies. Also pleasing to see has been the focus of Allan Gaffney on the endangered species discipline of first phase attack.
While it's the first season of a new regime, the Tahs just could surprise this year. A big question though is what the first, let alone second choice inside back lineup looks like.
Players to watch: Do you live on the frikken moon? Israel Folau looks like he just might be the goods and G&GR's Player of 2012 Michael Hooper has to be the signing of last year.
Conference prediction: 3rd (Odds $3.25 – as the bookies indicate, these guys could even upset the leaders)
---
Force
Where the Rebels are glitzy stars surrounded by youth, the Force have more of a spine of solid workers – with the likes of McAlman, Brown, Hodgson (the new Captain), Sheehan, McMeniman, Cummins and Charles. Here you have a team of honest grafters. What that unfortunately means is that they'll end up losing most weeks by 1 point, rather than seesawing like their Melbourne rivals.
You gotta love their spirit though, and if Foley has learned from his mistakes in NSW, these guys could well grind out a few wins together with some bonus points. It's unlikely to be pretty though and the losses of Sharpe and Pocock will be huge.
Players to watch: It would be great to see the Badger continue his vertical ascent. Sias Ebersohn also made things happen for the Cheetahs.
Prediction: 4th (Odds $21 – see the grafters prove the bookies wrong)
---
Rebels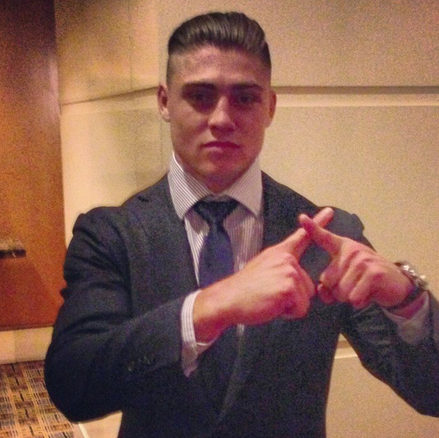 The stars of the Southern Cross in the Rebels logo have gained added poignance with the departure of much of the old guard. Now, it's mostly a handful of stellar players – Beale, O'Connor, Higgenbotham, Delve – and then a drop off into an abyss of developing players. Some of these players, like Neville, Jones and Pyle, could be just on the cusp of a lot more, many others leave you asking "who?".
A positive for the Rebels though is that the off-field distractions could be dramatically reduced with the not before too soon exiling of perhaps international rugby's most divisive nutcase back to the frozen north. This could well help even out some the see-sawing results, but with the green tinge of the squad, expect a few more blow-outs.
Players to watch: The two remaining 'bungy brothers' of course – Beale and O'Connor – but keep and eye on Luke Jones.
Prediction: 5th (Odds: $9.20 – I reckon the bookies are dazzled by the big names)
---
What's your prediction for 2013?