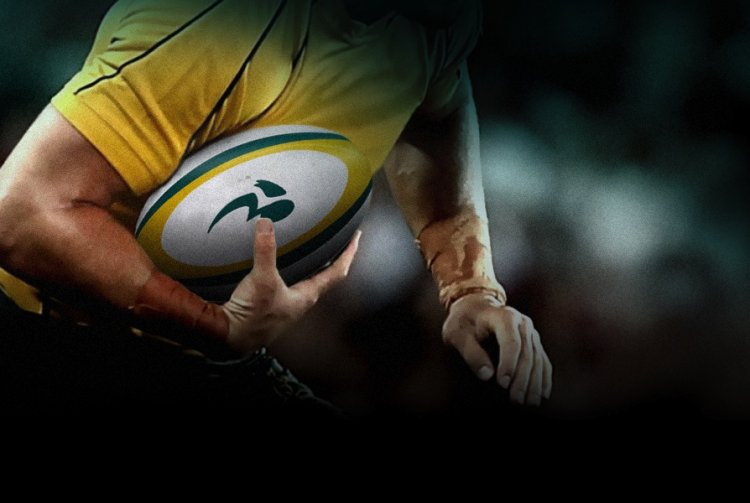 As we approach the 2011 Super Rugby season, let's look back at the statistics from 2010 to see who performed best in the rankings for some key areas.
We know the Bulls won the 2010 Super Rugby title but how did they fare in the rankings? In attack, they scored the most tries with 47 but had the second lowest number of line breaks and metres gained running behind the Cheetahs.  In defence they had the third lowest tackle accuracy rate at 87%.
That goes to show that statistics are not an absolute measure of performance and only form part of the big picture.  Statistics are useful to identify trends and opportunities or your own team's weaknesses so you know what to work on but rather than being a driver that dictates how the game should be played or what to work on they're a tool to help confirm what a good coach already knows.
So how did your team fare in the 2010 rankings?  The tables below show the performance of all teams in the regular season. The raw data for each game comes from Verusco which we've then analysed to give you key measurements in attack and defence.
In attack the Reds made more line breaks than any other Australian team and were second overall behind the Blues but both the Brumbies and the Waratahs made more metres running the ball than the Reds and the Waratahs scored two more tries than the Reds.
In defence the Brumbies, Reds and Waratahs all had a 90% tackle accuracy with the Force at 89%.  The Force conceded 110 line breaks with the Reds and the Waratahs both on 112 but the Brumbies blew the other teams away, only conceding 77 line breaks, which was the best in the competition by a considerable margin.
In terms of tries conceded the Brumbies were the best Australian side with only 25 conceded but that was still only third best in the competition behind the Stormers (18) and the Crusaders (22).  The Waratahs conceded 31 tries and the Force & Reds both conceded 38.  If the Reds are to be a real threat in the competition that will need to be improved.
I've also now included a table with the average share of possession for each team.
What do the numbers tell you and are there any surprises from what you would have expected?
| | | | | | | | |
| --- | --- | --- | --- | --- | --- | --- | --- |
| Attack | Total Passes | Offloads | Line Breaks | Metres Gained Running | Opposition Tackle Accuracy | Tries Scored | % of Points Scored From Tries |
| Blues | 2,045 | 201 | 175 | 11,649 | 87% | 44 | 59% |
| Brumbies | 2,309 | 177 | 126 | 12,074 | 88% | 40 | 56% |
| Bulls | 1,681 | 87 | 82 | 8,414 | 90% | 47 | 54% |
| Cheetahs | 1,730 | 120 | 76 | 8,196 | 92% | 34 | 54% |
| Chiefs | 1,744 | 136 | 120 | 9,838 | 86% | 40 | 59% |
| Crusaders | 1,957 | 155 | 142 | 10,892 | 89% | 45 | 58% |
| Force | 2,053 | 153 | 97 | 10,359 | 90% | 24 | 47% |
| Highlanders | 1,705 | 158 | 120 | 9,224 | 86% | 34 | 57% |
| Hurricanes | 1,782 | 181 | 131 | 9,932 | 86% | 40 | 56% |
| Lions | 2,106 | 248 | 115 | 10,089 | 91% | 32 | 59% |
| Reds | 1,839 | 165 | 139 | 10,545 | 87% | 43 | 59% |
| Sharks | 1,752 | 163 | 98 | 8,847 | 90% | 23 | 39% |
| Stormers | 1,915 | 146 | 117 | 10,349 | 88% | 35 | 48% |
| Waratahs | 2,116 | 173 | 116 | 11,167 | 88% | 45 | 58% |
| | | | | | | | |
| --- | --- | --- | --- | --- | --- | --- | --- |
| Defence | Tackles Attempted | Tackles Made | Tackles Missed | Tackle Accuracy | Line Breaks Conceded | Tries Conceded | Tries Conceded as % of Points Conceded |
| Blues | 1,625 | 1,446 | 179 | 89% | 95 | 35 | 53% |
| Brumbies | 1,681 | 1,521 | 160 | 90% | 77 | 25 | 43% |
| Bulls | 1,856 | 1,620 | 236 | 87% | 132 | 32 | 46% |
| Cheetahs | 2,195 | 1,921 | 274 | 88% | 138 | 50 | 64% |
| Chiefs | 2,092 | 1,849 | 243 | 88% | 148 | 48 | 57% |
| Crusaders | 2,022 | 1,813 | 209 | 90% | 103 | 22 | 37% |
| Force | 1,942 | 1,728 | 214 | 89% | 110 | 38 | 52% |
| Highlanders | 1,924 | 1,706 | 218 | 89% | 144 | 53 | 67% |
| Hurricanes | 1,981 | 1,781 | 200 | 90% | 111 | 37 | 57% |
| Lions | 1,916 | 1,653 | 263 | 86% | 149 | 72 | 62% |
| Reds | 1,940 | 1,739 | 201 | 90% | 112 | 38 | 62% |
| Sharks | 1,851 | 1,600 | 251 | 86% | 120 | 27 | 45% |
| Stormers | 2,081 | 1,823 | 258 | 88% | 103 | 18 | 53% |
| Waratahs | 2,010 | 1,799 | 211 | 90% | 112 | 31 | 54% |
| | |
| --- | --- |
| Defence | Average Possession % in Games |
| Blues | 54% |
| Brumbies | 55% |
| Bulls | 53% |
| Cheetahs | 46% |
| Chiefs | 45% |
| Crusaders | 49% |
| Force | 50% |
| Highlanders | 48% |
| Hurricanes | 48% |
| Lions | 51% |
| Reds | 52% |
| Sharks | 49% |
| Stormers | 48% |
| Waratahs | 52% |