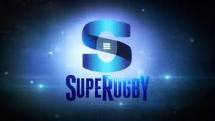 If you cast an eye around the Rugby Web in the important Hemisphere, signs of life have returned. Rumblings of provincial niggle, even hate, are growing stronger. It can only mean the Super 15, er, I mean SupeRugby is almost upon us.
So what is there to look forward to?
Here are my fifteen reasons to look forward to the imminent arrival.
15. It's been bloody cold enough and wet enough that we may as well be playing Rugby, at least here in Sydney. Bring it on!
14. TV is conspicuously crap at the moment, and my Foxtel IQ has space to spare (or it will when I delete all my son's Dragonball Z episodes).
13. The Sharks cheer girls. There, I said it.
12. Tom Carter – the man can be used to start, or kill, any thread on any forum, and we need conversation pieces like him.
11. The Queensland Reds. I feel a bit dirty saying it, but I can't wait to see if they can razzle-dazzle with Quade in the rehab ward.
10. Try celebrations. OK, swan-divers can bugger off, that's old. Knob-head and sock-puppet hand gestures are lame. But who can't love the Turtle, the Dying Blowfly or the Armadillo? (Yeah, I made some of those up).
9. Plenty of seats to choose from at the SFS. Until the Tahs start carving up. So maybe for a while.
8. Finding one in Australian Rugby who isn't broken, waiting for the glue to dry, really a 6, or worst of all another bloody utility.
7. Seeing if Jake White can light a fire in Canberra. Nude bonding sessions in Lake Burley Griffin or making the squad sit through Question Time are motivational options.
6. The top 6. The finalists, and more importantly the joy of sitting through endless discussions about permutations that involve props not kicking drop goals and 85-78 scorelines.
5. Going to a match at Suncorp. This year it is on the agenda. Rum may be involved.
4. Tipping and Fantasy Rugby competitions. Although I am mediocre at the first and a novice with the second.
3. Seeing which NZ franchise defies the talent of their squad, and goes down the crapper. Insert Australian or South African franchise name to suit here, if you're a chippy Kiwi.
2. Revelling in the lack of Der Derka Der* threads about the refs cheating / being legally blind / using too many cards or using too few.
1. Watching the Tahs marching inexorably to their first Super title, free of injury tolls, glorious in their nuanced backline play and taking no prisoners with their irresistible forward dominance. I said looking forward, I did not say how far.
* Google it, with apologies to South Park.