The National Rugby Championship (NRC) will be entering its fourth season this year, with Perth Spirit looking to defend their maiden title. This year also sees the arrival of the Fijian Drua to the competition, which has perked up the interest of many rugby supporters.
When the draw was announced near the end of July, it was a really encouraging sight to see more people voice their approval about the season starting again. For me personally, after the basket case that was the 2016 Australian Super Rugby Season, the NRC was the perfect antidote. It was rugby that, for the first time in a while, I actually enjoyed watching. I was lucky enough to go to many games last year, and to see that crowds were actually growing by seasons end was, quite frankly, awesome.
It's good so see many advocating and encouraging their fellow fans to give this competition a chance. Yet, it is also seemingly disheartening to see that rugby supporters either not pay attention to the competition or, even worse, criticise it for whatever reason. "It's an ARU product." "It's full of fake, cobbled together teams." "It'll be scrapped in a few years." "It can't come close to the rivalries of club rugby." Why is it many people turn up their nose to the NRC?
It's a question that I've been asking for a while. I've had many conversations and debates about this with other fellow rugby folk.
So, before this season kicks off today, I thought I'd write this to try and understand why people have such mixed feelings on the competition, to hopefully provide some clarity for many GAGRs who are unsure about going to their first match. I myself am coming from the perspective of being a huge fan of the competition, and my opinion is obviously subjective. Rugby this year in Australia has really become a battleground of clashing fan viewpoints, and I feel it's important to consider multiple perspectives on the NRC.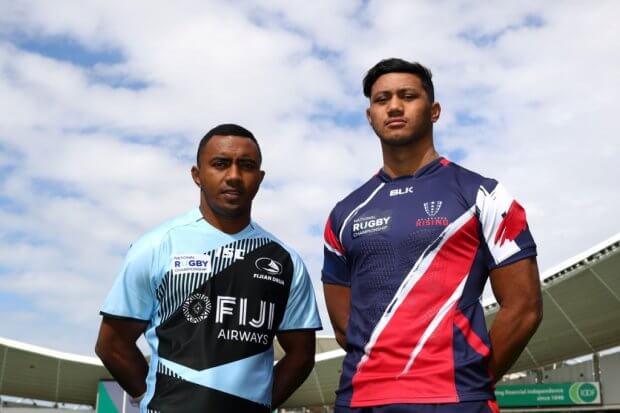 ARU/Fox Sports 
The Argument:
I get it, straight out the gate. People want to watch rugby and not have to pay for it. Hell, I wrote an article about the need for rugby to be on free to air last year. People will have good reason to complain if they can't access a new competition on TV.
Fox Sports does hold a powerful monopoly on rugby content in this country. Aside from online streaming, and TV coverage of the Shute Shield and Wallaby test matches, we don't get much else in the way of rugby. It is frustrating. How can you expect a competition to grow if you can't see it?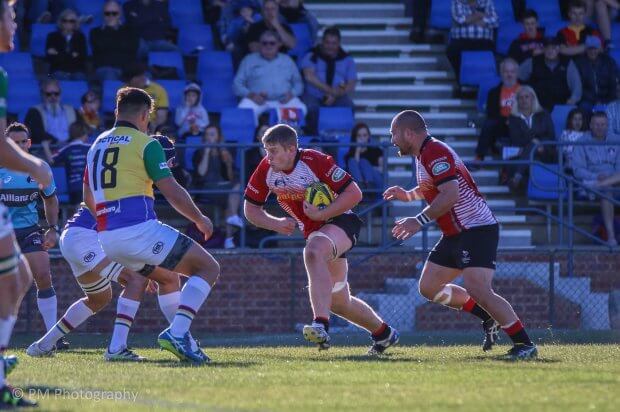 Obviously, the answer is because Fox is one of the ARU's major sponsors, and will be responsible from millions of dollars in TV revenue that the ARU would not be able to function without. They also bankroll the competition. You have to pay to be on FTA, and as we all know, the ARU isn't exactly known for financial management.
This has led to many fans arguing they should boycott the competition. Many only see the NRC as a purely corporate product that is taking money away from the grassroots, and in fact is an embodiment of the ARU's incapacity to run the game in this country.
Pro-NRC:
Yes, nearly all of us can happily admit that we don't have much faith in the ARU right now (if ever). But, for all the many things they've got wrong in managing our game, the NRC certainly isn't one of them. In fact, this is one of the few things that they've got increasing right with every passing year, in my opinion.
Yes, it is on Fox Sports, and yes, we can't watch it on Free-To-Air, and that's a pain in the arse. But to not support the competition simply for that reason is, to me, a bit naïve.  You can watch the games in their entirety for free on Fox after match has happened, as well as watch it on platforms like YouTube. And, by the way, it's $1 a month to subscribe to Fox Sports for the NRC. You can watch the games very easily, if you want to.
But I'm getting off track. It's obvious the ARU hopped into bed with Fox because they do on't want the new Third Tier to go the way of the ARC, that was pulled after one year because it suffered losses of over $5 million. And that was on Free-to-Air. A competition needs money to run. But there was a reason why Pulver and co. formed the NRC in the first place.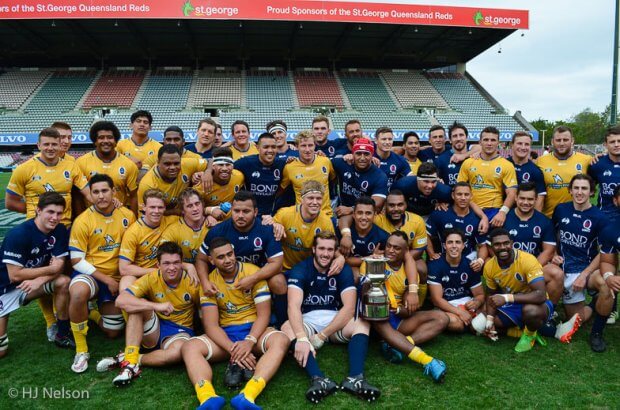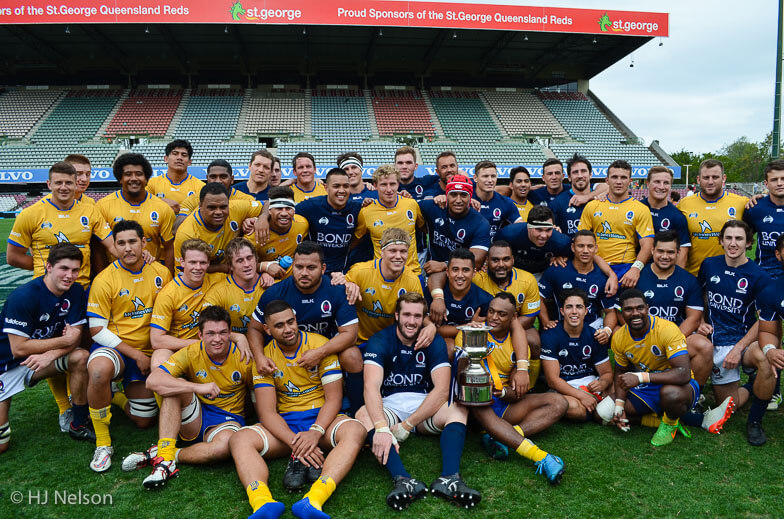 Let's not forget the past. Prior to the formation of the NRC, people had been crying out for a third tier in Australia for decades. It was that pressure that led to the launching of the ARC in 2007, followed by the NRC in 2014. Australian rugby has needed a bridge between club and Super Rugby, and it is something we're becoming all too aware of over the past two years.
Australia has some of the strongest club rugby competitions in the world. The Shute Shield, the Queensland Premier Rugby, the John Dent Cup. Even the Dewar Shield and the Pindan Premier Grade have really stepped up their game in recent years. But if there was no NRC, those club players, despite their talent, would go straight into Super Rugby. Going from amateur to professional in one go which is a huge step-up, even for a good club player.
Yes, you may get Super Rugby players dropping down to play club rugby games, as often happens in the Shute Shield. But does that mean there's no need for the NRC? It would only be effective in teaching younger players when Super Rugby isn't actually on, and they can play with the more experienced players on a week-in, week-out basis. The NRC provides that weekly schedule, and more time for Super Rugby and club rugby players to intermingle.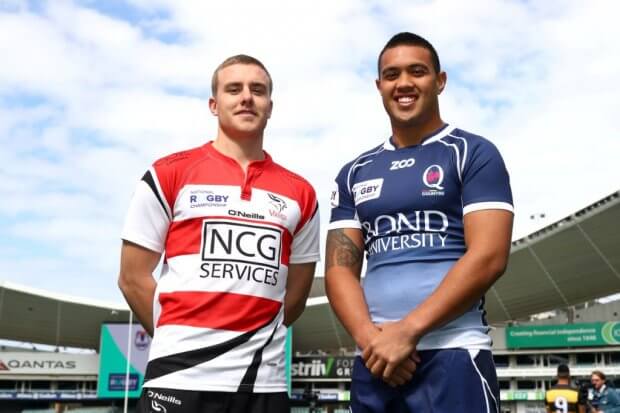 The NRC Clubs
The Argument:
Of all the arguments I've seen against the NRC, this is certainly one I understand the most. What do the clubs stand for?
This is an argument that is noteworthy to the NSW teams and the Canberra Vikings.
I hear the questions all the time. Why is it called the NSW Country Eagles when there are so many players from Sydney University and Randwick? Why do the Sydney Rays, despite their name, play all their games on the Northern Beaches? Why are there Country boys playing in the Rays and Rams side? Why is it that the Greater Sydney Rams, who are supposed to represent Sydney's west, have seemed to completely neglect the likes of Parramatta and Penrith? And why are the team selections for all three NSW teams this year such a confusing mashup of different regions?!
And of course, in Canberra: how on earth should we support the Canberra Vikings if in name, strip and ownership they don't represent all the clubs in Canberra? Why not name them the Canberra Kookaburras?
A more recent one has emerged because of the Force axing, as many in the west are concerned that the Perth Spirit may follow a similar fate. A loss of the Spirit would be a huge disaster for WA grassroots, and it's no secret that fans in the west are pissed about it.
This is another reason that many in the Australian rugby landscape seem to have a lack of interest in these rugby teams and this competition. I don't blame them. If I didn't feel that I had some sort of connection towards a club, I wouldn't want to support them either.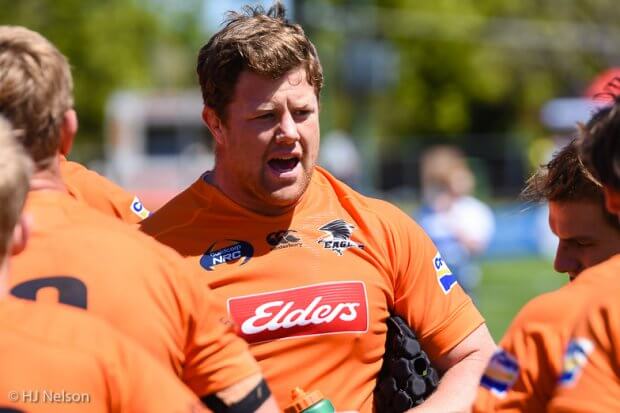 Pro-NRC:
I try to answer this question with another question: isn't that what clubs in general have always done? As a rugby league example, remember when Western Suburbs Magpies and Balmain Tigers formed the West Tigers? It took years for people to get behind them and support the club. Or what about all the name changes in the AFL? Like the fact that the Sydney Swans used to be from South Melbourne?
And before you say that rugby has never had that, just look at the Australia's oldest club rugby competition, the Shute Shield. Southern Districts has represented multiple different regions and changed its name twice in their history (previously being known as St George and Port Hacking).
Clubs are amalgamations of different peoples and groups, and different people go to different clubs. But this isn't necessarily the point of this argument. What matters is what these teams represent. A team can't survive unless people have faith in it. I understand the argument against the mashup of players and squads this year, and really, I can't think of a retort for it. But these clubs over the last few years have been trying to build an identity. An identity in where they represent. And judging by the slow growth in the competition, it's starting to work.
The NSW Country team will play all their home games in the country this year, for the first time ever. And yes, a lot of the squad isn't from the country. But the coach is. The captain is. And from my recollection, at least a third of their squad is too. You have to start somewhere, and build an identity. That's how a club starts. The Force did that, and ten years later nearly their entire starting squad was from WA. The NSW Country boys are going out there, meeting passionate rugby fans, having a drink with them in the pub. That's what rugby is all about. It's about people being together.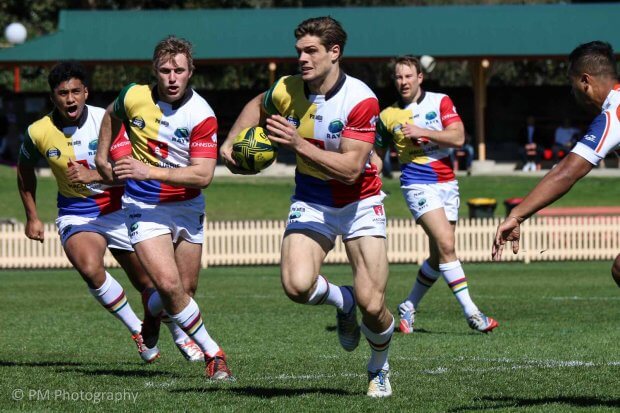 The Sydney Rays, despite playing their games on the Northern Beaches and at Macquarie University, have also started to branch out to other clubs. But they've also now got a Womens team too. When I chatted to Julian Huxley, coach of the Sydney Rays at the NRC launch, he mentioned the same thing. The Rays experienced an important year in their history last year, with them making the NRC finals for the first time ever. But, better than that, they started to build a team culture.
"I was part of it last year, and all the boys were as well, Fitzy [captain Damien Fitzpatrick] included", said Hux.
"We really set out a culture at the Rays. We're not just finishing club rugby and coming to play a bit of rep footy to prep for next year. We want to improve as a group, as individuals, and try and win it.
"Rugby, at the end of the day for me, is a community. We've swelled our community with the inclusion of our womens team [in the Aon Uni Sevens series], and we're looking forward to training with them. People always talk about diversity these days, but we're really looking forward to what we can learn from them; there's certain things that each and every one of us do better than others. It's exciting to have the womens program running alongside the mens. We've swelled our community and it's exciting."
The Vikings are also starting to try to reunite fans in the capital, with them wearing a heritage jersey that commemorates the Kookaburras in the first round today, which will coincide with a Kookaburra's team reunion. It's what the team does to bring a sense of loyalty and history to the club, but it's also about whether the community wants to back the team.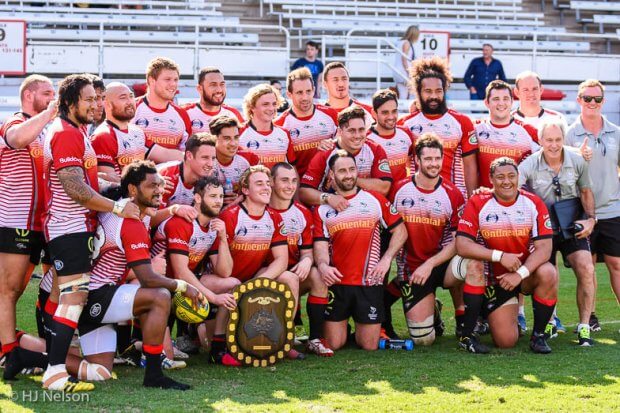 The Rams have also made big changes, having rebranded themselves this year, and will be playing all their games out of an one of Australia's most established rugby grounds of TG Millner to improve their connection to the rugby community.
Effect on Club Rugby
Hey The Argument:
Whenever we go online and see an article on the NRC, there's always that one person that says the same thing:
"We should scrap this useless competition and instead invest the money into building up club rugby and grassroots."
This is probably one of the most vocal arguments against the NRC, that the competition has had a negative effect on club rugby. Much of this argument is based on a financial context, particularly after many clubs found themselves receiving little or no grassroots funding from the ARU over the last few years.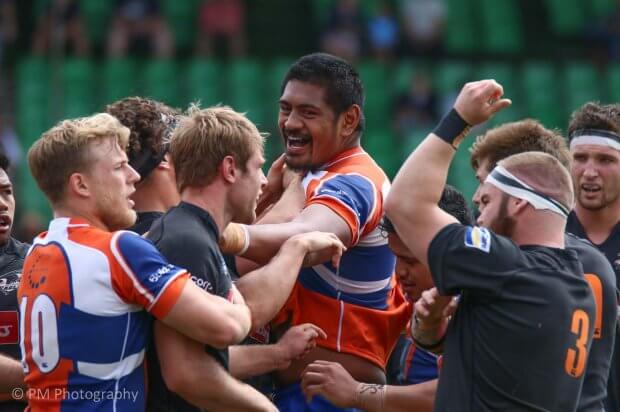 This argument has been particularly vocal in New South Wales. Unlike in Victoria, Western Australia, the ACT and Queensland, where the NRC slots very nicely into the current centralised programs that are managed by the respective bodies, New South Wales rugby is very much a hodgepodge.
Sydney Rugby Union runs the Shute Shield, NSWRU runs the Waratahs. The three NRC clubs were set up solely by Shute Shield clubs and those clubs run those NRC teams (except for NSW Country, who in addition to being run by Sydney Uni and Randwick, also have support from the NSW Country Rugby Union) It was only last year that the NSWRU started to jump in and help out.
Many of these clubs have seen their financial support from the ARU be whittled away to next to nothing over the past few years. So why would they go to support the competition that, in their minds, exists off the back of money that should be going into their traditional clubs?
Pro-NRC:
This year all around the country has been a good year for club rugby. As people have become less inspired by the performances of our professional teams, many have gone back to the communities that inspired them to follow the game in the first place. Every club competition, from WA to Queensland, saw an increased interest in the community level of the game. People are returning to club rugby for its sense of community, it's connection, but above all, the quality of rugby on display.
From my experience, it really showed when I went to the Shute Shield grand final. There was close to 20,000 people at North Sydney Oval. How many years has it been since club rugby had interest that strong?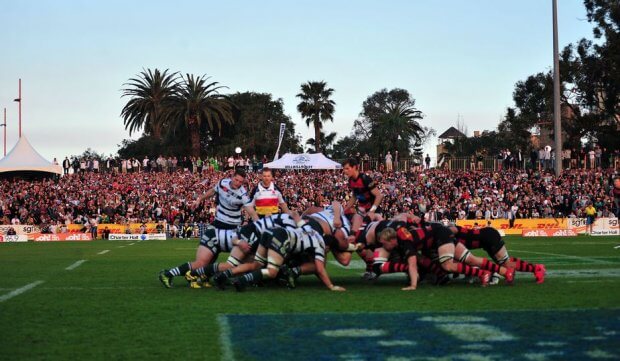 That's a positive thing to see, and the NRC is an extension of that. It is all about club rugby. It is all about Super Rugby. And it's about improving the talent in both.
At the end of the Super Rugby season, RUPA conducted a survey of all the players and coaches at the end of NRC2016 about their experience, and found a lot of interesting results. See our full article here, but here are a few highlights:
90% of players said the standard of play increased in comparison to Club Rugby
82% of players said it improved their overall Rugby development
80% said the standard of coaching increased in comparison to Club Rugby
96% of players said their overall 2016NRC experience was positive, and based on their experience in they would. if selected, play again in 2017
How many of those players and coaches would go back to club rugby and pass on their knowledge to younger players? Having a competition that places a specific importance on club rugby players playing with Super Rugby players won't damage club rugby. If anything, it will make it stronger. And in my mind, the NRC has contributed to an improvement of Australia's club rugby competitions through an improvement in the quality of the rugby.
Club rugby and the NRC are not in conflict. If anything, they should be symbiotic.
Example: Darren Coleman. He is the Warringah Rats coach who led them to their first premiership in twelve years this year, and for that effort, he was awarded the 2017 Shute Shield Coach of the Season. But, when he did an interview with the Daily Telegraph, he candidly admitted that he wouldn't have been able to coach the Rats to win the final if it wasn't for his time as NSW Country Eagles coach, which saw him lose the grand final to Perth Spirit last year.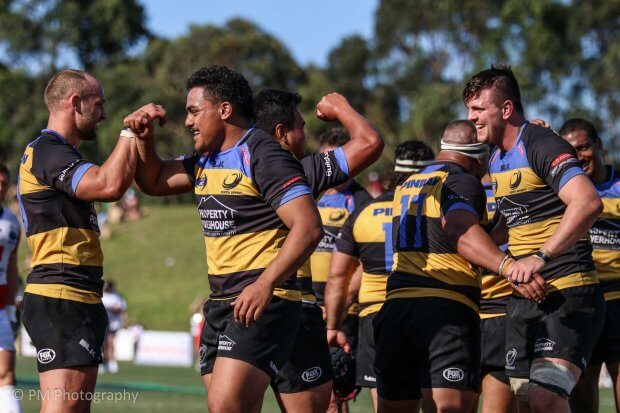 For Coleman, that loss proved extremely beneficial for him as a coach.
"I think the biggest lesson I got was grand finals aren't pretty," Coleman said.
"We'd played pretty footy all year in the NRC and racked up lots of tries and then we got to a night game against Perth and we got strangled.
"That was a bit of a learn for the Shute Shield. I told the (Rats) boys we don't give a stuff how we get it done, let's just get it done. We planned around doing what it took to win."
Through that experience of losing the NRC, he was able to inspire the Rats to play some of their best footy in years. If there isn't any better example of how the NRC can improve club rugby and provide opportunities for our stars of tomorrow, I don't know what is.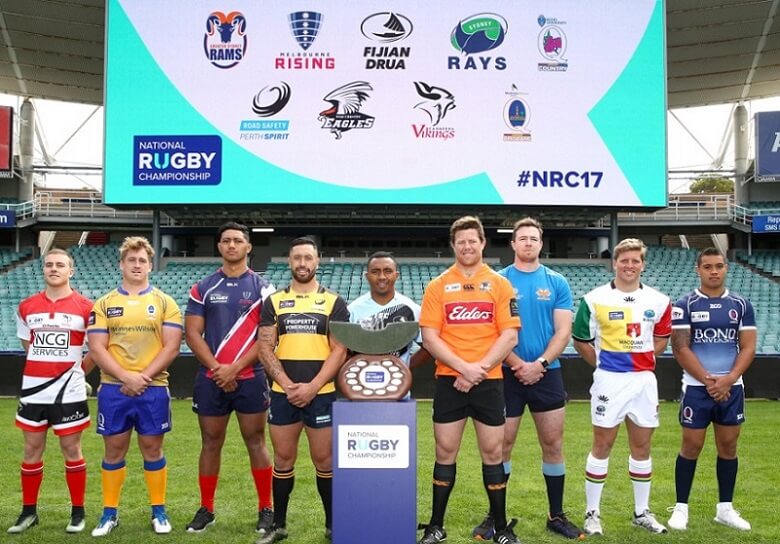 ****
Now these are only a few of the arguments in the complicated mess that is the NRC, and I know there will be plenty of points that I've missed. But I hope they at least provide some differing perspective. Like I say, my viewpoint is subjective. But this year, club rugby's resurgence has been a really inspiring side to our game, and I hope that fans may give the NRC a chance to do the same.
Hope to see you all a game at some point this season, and above all, go the Eagles!!!