Hey All,
Over the past few weeks I've articulated some pretty solid criticisms of RA, and particularly its board of directors. Those deliberately harsh words were triggered in the moment by the dismal results of the Wobblies at the 2023 World Cup. But it's more than that: it's the culmination of years of the pent-up frustrations of a lifelong rugby fan watching a slow motion train wreck that everyone could see coming, yet was still allowed to happen. It's the manifestation of finally being sick to the very back teeth of having our collective goodwill and loyalties abused by 20+yrs of successive excuses for leadership. I know I'm not alone in my frustrations and I thank those among our readership who've signalled their agreement. But, while the rage is still very much there I confess it's tiring. It's exhausting actually. It's hard to be angry all the time, even when it's deserved, even when your name is Nutta.
So this week I thought to run something a little lighter, and acknowledge what will be a very special event this coming weekend, when in the RWC23 final between the All Blacks and the Springboks, all things remaining equal, we'll see three Barrett brothers take the field for the ABs. And that's a pretty remarkable feat.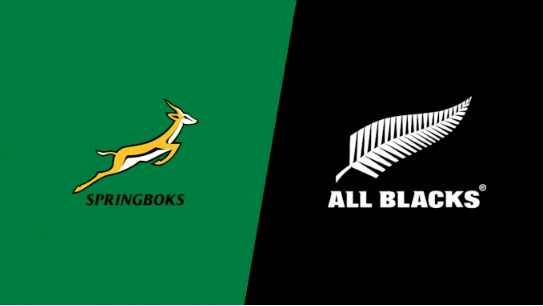 To that end, I thought to pen a quick piece covering some of the more notable combinations of families that have graced our fields over the years for New Zealand and South Africa. If nothing else, we should acknowledge their achievement and to be fair, after playing the odd game or twenty-seven with various members of my family and loving every second of it, to quietly note my jealously that they got to do it in their nation's jersey.
From New Zealand, from what little bit of Dr Googling I could do, there appears to've been some 50 sets of brothers who have played for the All Blacks, but only thirteen of those have managed to line up alongside each other:
Charlie and Pay Purdue were the first set of AB brothers, playing one test together in 1905
Ginger and Mark Nicholls played one in 1921
Cyril and Maurice Brownlie played three tests between 1924-5
Don and Ian Clarke made 18 appearances together from 1956-63
Colin and Stan Meads racked up 14 tests alongside the other between 1961-66
Whetton brothers Alan and Gary tallied 34 tests together from 1984-91
Bachop brothers Stephen and Graeme played 4 tests in tandem in 1994
Zinzan and Robin Brooke made a fearsome combo for 39 tests between 1992-97
Owen and Ben Franks accumulated an eye-watering 33 tests from 2010-15
Luke and Sam Whitelock played 5 tests together between 2013-18
Savea brothers Julian and Ardie played 6 tests together in 2016-17
Rieko and Akira Ioane played 7 tests together between 2020-21
And now we have the Barretts. Beauden made his debut for the ABs in 2012, Scott in 2016 and Jordie in 2017. The three brothers played their first test as a unit in June 2018 against France and have been charging along since. I must add, it was a shame that the fourth brother Kane was forced into early retirement in 2014 after a series of head knocks. Word around the campfires was that he was an All Black in the making and should the rugby gods have been kinder, perhaps we may have seen an awesome foursome at some stage. But we didn't. Such is life, said someone.
For South Africa, the most recent and prominent combination that springs to mind is Jannie and Bismarck du Plessis. Over a near 20 year professional career, the hooker and tighthead combination played over 240 first class games together and, after both made their debuts for the Bokke against Australia on 07 July 2007, went on to play over 60 tests alongside each other. Numerous sources mention them as the 'most capped brothers ever', but yet I couldn't find an exact test count to back that up. And behind them is a remarkable array of the du Plessis family including uncles Willie, Carel and Michael who played for the Bokke between 1980-86 (but never as a trio).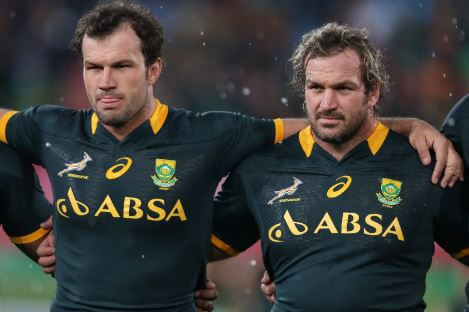 The only other family in world rugby who come close to that count of tests were brothers Gavin and Scott Hastings, who made their 'guardian thistle' debuts on the same day in January 1986 against France. Together they tallied 52 tests together until the 1995 World Cup, 50 for Scotland and two caps for the 1989 Lions.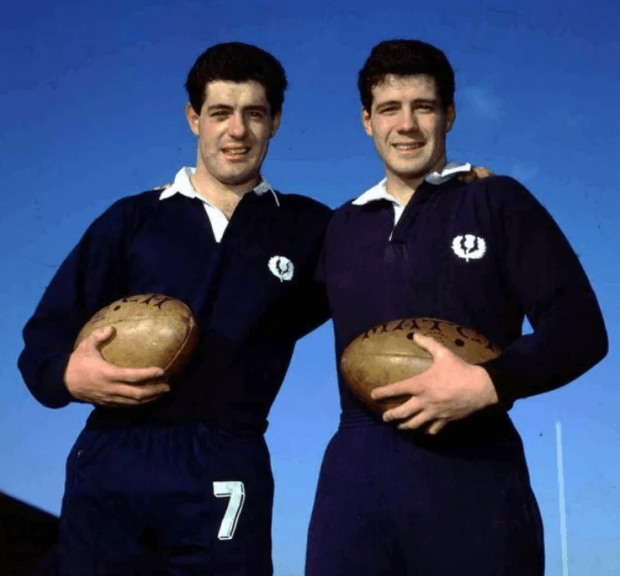 Alongside that, 1974 was a remarkable year for the Bokke with three sets of brothers playing together: Polla and Carel Fourie, Dawie and Jackie Snyman, and Ian and Roy McCallum.
And it would be remiss of me if I discussed family rugby in South Africa and didn't mention the Morkels who put an amazing 10 family members into the Bokke jersey between 1903 and 1930. Andrew Morkel made his debut in 1903, joined by two more brothers Sommy and Dougie in 1906, and a fourth brother, Boy, who made his debut in 1910 and was still captain of the side in 1921 aged 35yrs (a remarkable feat for the period). Meanwhile, brothers Gerhard and Jackie Morkel, cousins to Boy and co, made their debuts in 1912. In 1921, a further crop of cousins, by way of brothers Henry, Royal and Harry joined the Bokke ranks to ensure there were at least three Morkels playing (of the five on tour) each time the Bokke took the field in the 1921 tour of New Zealand. And finally, Pieter, cousin to Royal and co, made his debut in 1928.
Anyway, cut it however you like, but the Bokke and the All Blacks have some magnificent family lines running through their histories and woven into the fabric of their jerseys. For us in this era, on the weekend coming we have the pleasure of seeing the trio of Barretts do their thing, and I can only wish them well and imagine how proud it must make their parents. Win, lose or draw, I wish them well.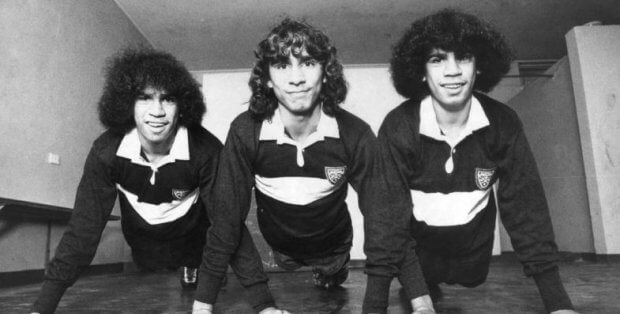 What say you? Who have I forgotten? What did I get wrong?