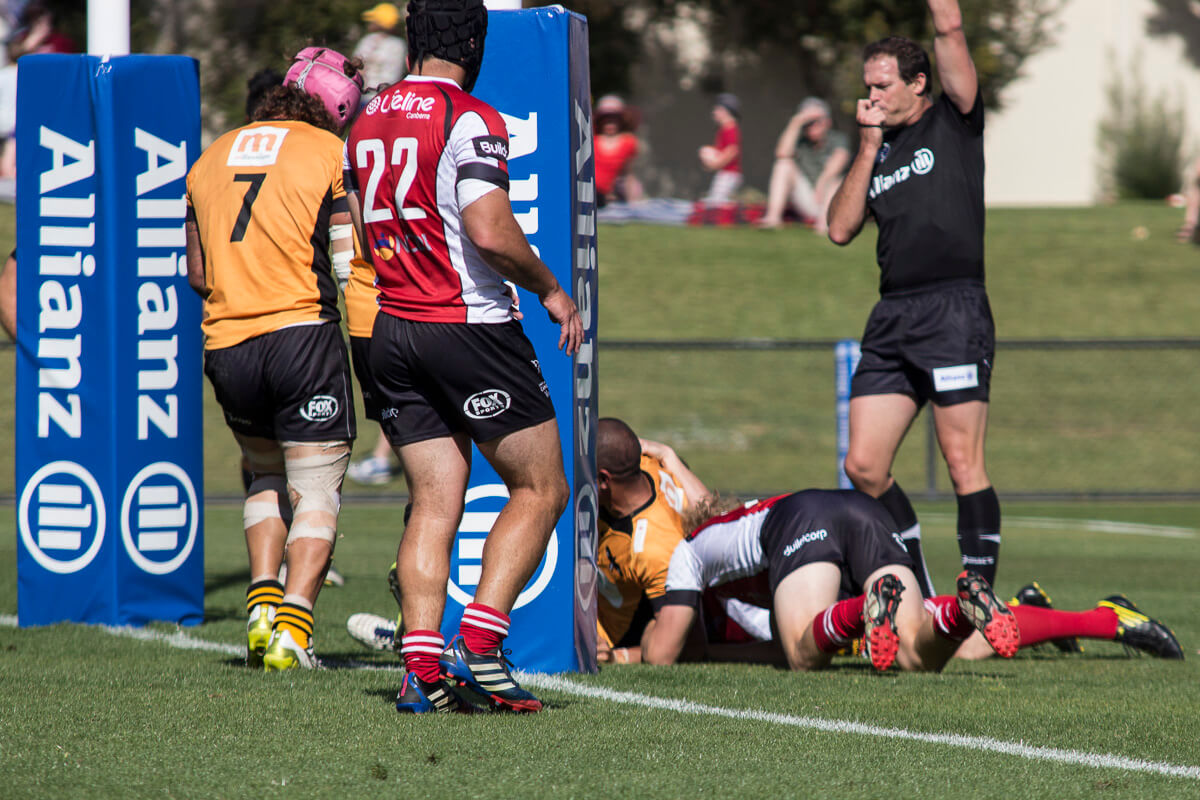 Let's look back at Round 8 of the NRC and see which teams are set to take out the inaugural title with just one more round game to go.      
Key Stats
– There were 49 tries scored in total across the four matches – a record try scoring round!  There have been 291 tries in total in 32 matches to date with an average of 9.1 tries per match
– The were 39 conversions from 49 attempts at a percentage of 79.5% which is the highest goal kicking success rate of any round so far.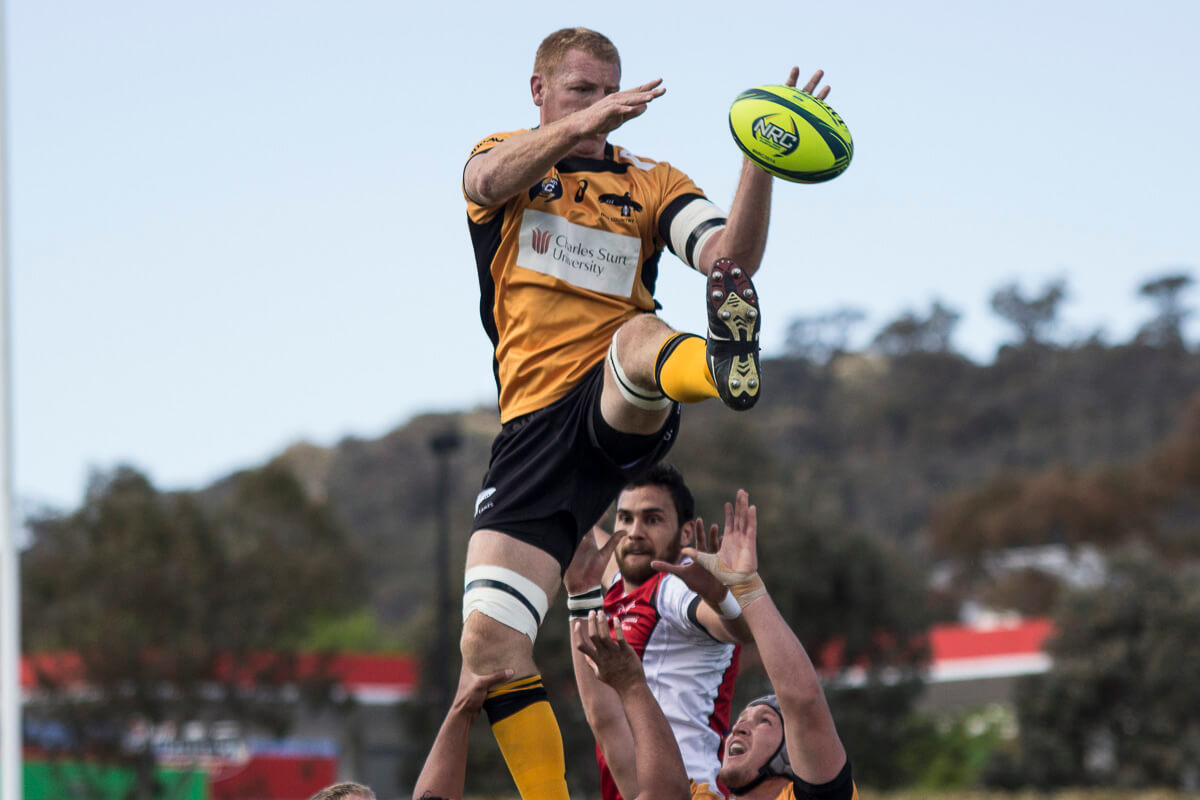 – 72 non Super Rugby players started across the four matches and 48 Super Rugby contracted players started in total.
– Townsville hosted their first Qld Country NRC home match and played in front of a strong crowd of approximately 2,500 spectators
– NSW Country Eagles winger Andrew Kellaway returns to the top of the try scoring leader board with 9 tries in total having crossed for two tries against UC Vikings in Canberra.  Melbourne Rising five-eight Jack Debreczeni has cracked the 100 point mark moving to 113 points with a haul of 23 points against the Greater Sydney Rams.
Last Round of the NRC
There is only 1 more round until the finals get under way but there's still plenty of action to be seen.  Round 9 sees the NSW Country Eagles will play their home match against Pert Caltex Park in Dubbo against the Perth Spirit.
Round 9 will be the defining round in the competition with 6 teams still in contention for the semi-finals. Melbourne Rising have already secured first place and home ground advantage in the semi-finals. NSW Country Eagles and Brisbane City have also secured a semi-final position. Depending on results Perth Spirit, UC Vikings and the North Harbour Rays are all mathematical chances of making the semi-finals.
The Brisbane City versus UC Vikings match will be played as a curtain raiser to the Wallabies v All Blacks Bledisloe Cup match at Suncorp Stadium and will be broadcast on FoxSports. Thursday's broadcast match on Foxsports will be the first broadcast match at Leichhardt Oval
NRC Ladder
Note: After this weekend the top 4 teams will go on to play in the semi finals.
| | | | | | | | | | | | | |
| --- | --- | --- | --- | --- | --- | --- | --- | --- | --- | --- | --- | --- |
|  Team | Played |  Win | Draw | Loss | Bye | For | Against | Diff | BP>8 | BP3+Tries |  BP        Total |  Points |
| Melbourne Rising | 7 | 7 | 0 | 0 | 1 | 352 | 158 | +194 | 0 | 7 | 7 | 35 |
| NSW Country Eagles | 7 | 5 | 0 | 2 | 1 | 211 | 168 | +43 | 1 | 2 | 3 | 23 |
| Brisbane City | 7 | 5 | 0 | 2 | 1 | 258 | 241 | +17 | 0 | 1 | 1 | 21 |
| Perth Spirit | 7 | 3 | 0 | 4 | 1 | 267 | 219 | +48 | 2 | 2 | 4 | 16 |
| Greater Sydney Rams | 8 | 3 | 1 | 4 | 0 | 254 | 265 | -11 | 0 | 2 | 2 | 16 |
| UC Vikings | 7 | 2 | 2 | 3 | 1 | 194 | 201 | -7 | 2 | 0 | 2 | 14 |
| North Harbour Rays | 7 | 2 | 2 | 3 | 1 | 200 | 278 | -78 | 0 | 0 | 0 | 12 |
| Qld Country | 7 | 2 | 0 | 5 | 1 | 182 | 234 | -52 | 2 | 1 | 3 | 11 |
| Sydney Stars | 7 | 0 | 1 | 6 | 1 | 162 | 316 | -154 | 1 | 0 | 0 | 3 |