The NRC continued to produce high quality rugby last weekend with the Force and NSW Country remaining the only teams with two wins, while Brisbane City are undefeated however with a draw in Round 1.  The Force started last round with a super impressive away win over the Drua – just their 2nd loss at home since they joined the NRC two years ago.  NSW Country had a strong win over the Rising in the unlikely surrounds of Adelaide, while the two Queensland teams had big wins in a double head on the Gold Coast.  The table now looks like this: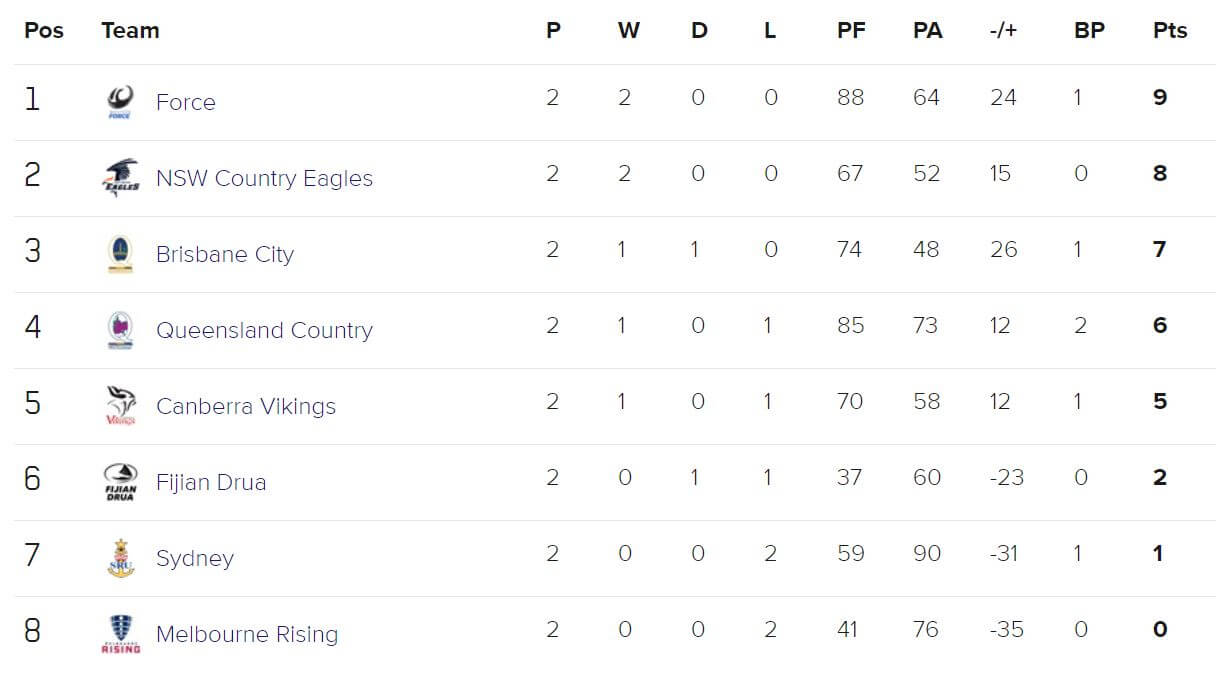 In this lightning quick season, week three becomes very crucial.  Losses for some teams could all but end thier season, while wins will allow them to fight another day.  Let's take a look at what we've hot coming up this weekend.
SYDNEY v QUEENSALND COUNTRY (LIVE ON RUGBY.COM.AU, FOXTEL AND KAYO)
Saturday 14 September at Woollahra Oval (Sydney). Kick-Off 12:00pm (Local Time)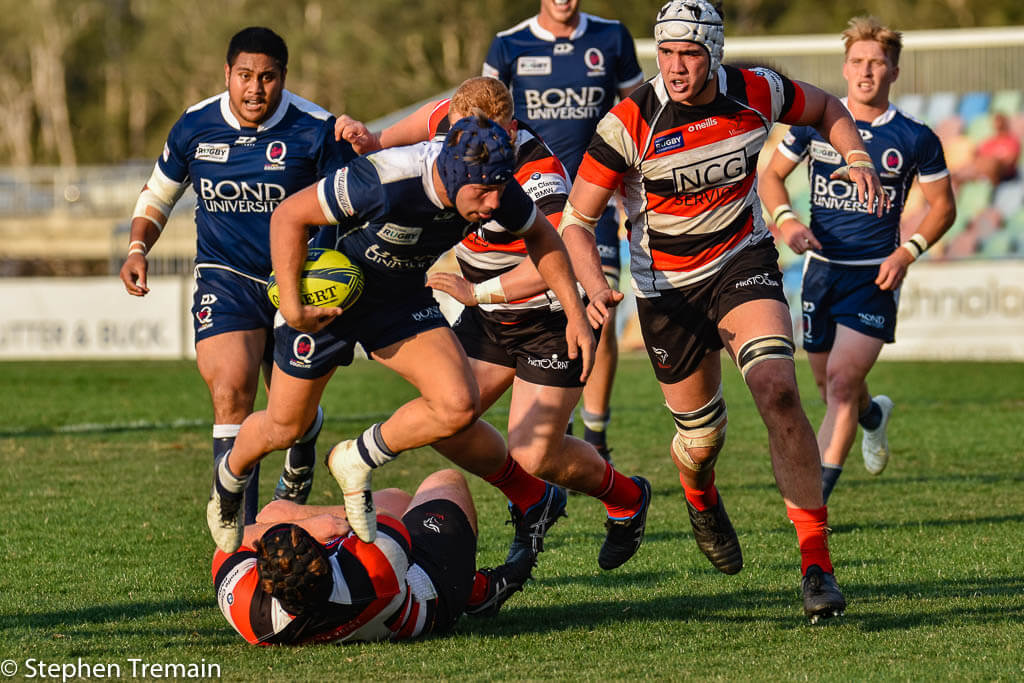 Reasons Not To Miss The Match:
This is Sydney's first home game of the year and it will be played on the relatively foreign (for the Queenslanders at least) artificial surface in Woollahra. The bigger question than whether Queensland Country will cope playing on 'plastic', is whether anyone will be there to see them do it.  The Queensland clubs have done a great job of harnessing their supporter base to get along to experience the NRC, with GPS timing their round 1 host with their junior trophy day. Will Easts be able to pull off something similar?
One of the unheralded heroes for QLD Country in their surprising win over the Canberra Vikings last weekend was their inside centre, Hamish Stewart. It would seem to many that with the emergence of Isaac Lucas and the return of James O'Connor, that Stewart's spot in the Reds time (as tenuous as it has been this season) may be in danger. However in a relatively unusual position of inside centre, he has excelled thus far in the NRC. He's always loved the physical stuff and this aspect of his play seems more suitable at 12 than flyhalf or fullback. We still get to enjoy his kicking, passing and running game which makes him a standout candidate for the position come next year's Super Rugby season.
Josh Kemeny has been one the best for Sydney in their winless season so far. The hard working flanker, part of the Australian Under 20s squad last year, hasn't taken a backward step. He's been moved to number 8 this week, to mark this years Junior Wallaby 8 in Harry Wilson.  When Kemeny was named the Waratah Youth Development Player of the Year last year, there was another award presented that year – the NSW Suburban Representative Player of the Year. The winner of that award is the player that will wear the 7 jersey this year, Charlie Gamble. A wonderful example of the melting pot that is the NRC.
SYDNEY:
1 Rory O'Connor, 2 Ed Craig, 3 Charles Abel, 4 Ryan McCauley, 5 Tu'itakau Kioa, 6 Lachlan Swinton, 7 Charlie Gamble, 8 Joshua Kemeny, 9 Jacob Abel, 10 Will Harrison, 11 James Ramm, 12 Harry Burey, 13 Lalakai Foketi (c), 14 Cameron Clark, 15 Jaline Graham.
Reserves: 16 Declan Moore, 17 Tom Osborne, 18 Wayne Borsak, 19 Jack Digby, 20 Jordan Goddard, 21 Christian Poidevin, 22 Mitch Short, 23 Tyson Davis.
Form:
L, L.
QLD COUNTRY:
1 George Francis, 2 Matthew Faessler, 3 Gavin Luka, 4 Angus Blyth, 5 Harry Hockings, 6 Jeremiah Lynch, 7 Angus Scott-Young [c], 8 Harry Wilson, 9 Tate McDermott, 10 Rohan Saifoloi, 11 Joey Fittock, 12 Hamish Stewart, 13 Chris Feauai-Sautia, 14 Filipo Daugunu, 15 Jock Campbell.
Reserves: 16 Alex Mafi, 17 Carter Ozanne, 18 Bronson Fotualii, 19 Dillon Wihongi, 20 Connor Pritchard, 21 Liam Dillon, 22 Dan Boardman, 23 Tom Lucas.
Form:
L, W
TIP: QLD Country were fantastic against the Vikings last week and should continue to roll this week. QLD by 16
---
CANBERRA VIKINGS v BRISBANE CITY (LIVE ON RUGBY.COM.AU AND KAYO)
Saturday 14 September at Viking Park (Sydney). Kick-Off 2:00pm (Local Time)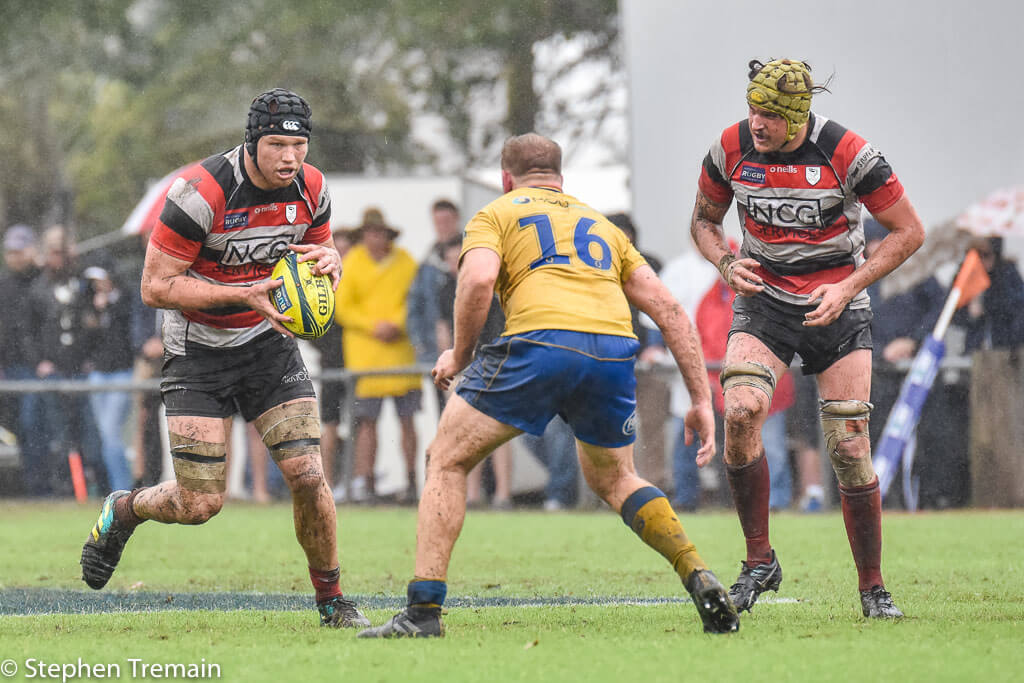 Reasons Not To Miss The Match:
I, for one, was caught by surprise by the QLD Country win over the Vikings last week. Not that I didn't think Country were a decent team, just that the Vikings looked excellent.  The 23-36 loss to a rookie filled QLD team would have been a shock to the system to a Brumby-laden squad.  Expect a massive statement to be made this weekend in what will be their first home game of the season.
On the flip side, this encounter will determine if Brisbane are legitimate finals contenders. A first round draw against the Drua was somewhat dulled when the Force pumped the Fijians in Suva the following week. Similarly a big win over a depleted Sydney team is not exactly enough of a performance to book the post Grand Final celebrations just yet.  But there is still plenty to like about this outfit. If they can get over the Vikings in Canberra, well then that will be a true statement of intent.
The Vikings backrow has long been a key part of their NRC success. The quality remains this week, albeit without recruit Will Miller.  Despite the selection of rookie Luke Gersekowski, it still features two test players in Pete Samu and Rob Valetini.  The QLD Country backrow, and in particular Harry Wilson, had the better of the encounter last week and the Canberreans will come up against another dynamic QLD backrow trio this week, led by the exceptional Fraser McReight. Samu and Valetini will have to impose themselves on the visitors to ensure a homeside victory.
CANBERRA VIKINGS:
1 Fred Kaihea, 2 Lachlan Lonergan, 3 Tom Ross, 4 Blake Enever, 5 Darcy Swain [c], 6 Pete Samu, 7 Luke Gersekowski, 8 Rob Valetini, 9 Ryan Lonergan, 10 Noah Lolesio, 11 Mack Hansen, 12 Irae Simone, 13 Thomas Wright, 14 Toni Pulu, 15 Andrew Muirhead.
Reserves: 16 TP Luteru, 17 Bo Abra, 18 Jake Simeon, 19 Nick Frost, 20 Angus Allen, 21 Joe Powell, 22 Bayley Kuenzle, 23 George Morseu.
Form:
W, L.
BRISBANE CITY:
1 Ruan Smith, 2 Brandon Paenga-Amosa, 3 Josh Nasser, 4 Bradford Kapa, 5 Adam Korczyk, 6 Michael Wood, 7 Fraser McReight [c], 8 Sam Wallis, 9 Moses Sorovi, 10 Isaac Lucas, 11 Jordan Luke, 12 Teti Tela, 13 Hunter Paisami, 14 Ashton Watson, 15. Lawson Creighton
Reserves: 16 Sean Farrell, 17 Dane Zander, 18 Rhys van Nek, 19 Tuaina Tualima, 20 Seru Uru, 21 Connor Anderson, 22 Nick Chapman, 23 Isaac Henry.
Form:
D, W.
TIP: Brisbane have surprised me this season so far, but Canberra are too good to lose two in a row. Vikings by 2
---
NSW COUNTRY v FIJI DRUA  (LIVE ON RUGBY.COM.AU AND KAYO)
Saturday 14 September at WIN Stadium (Wollongong). Kick-Off 4:00pm (Local Time)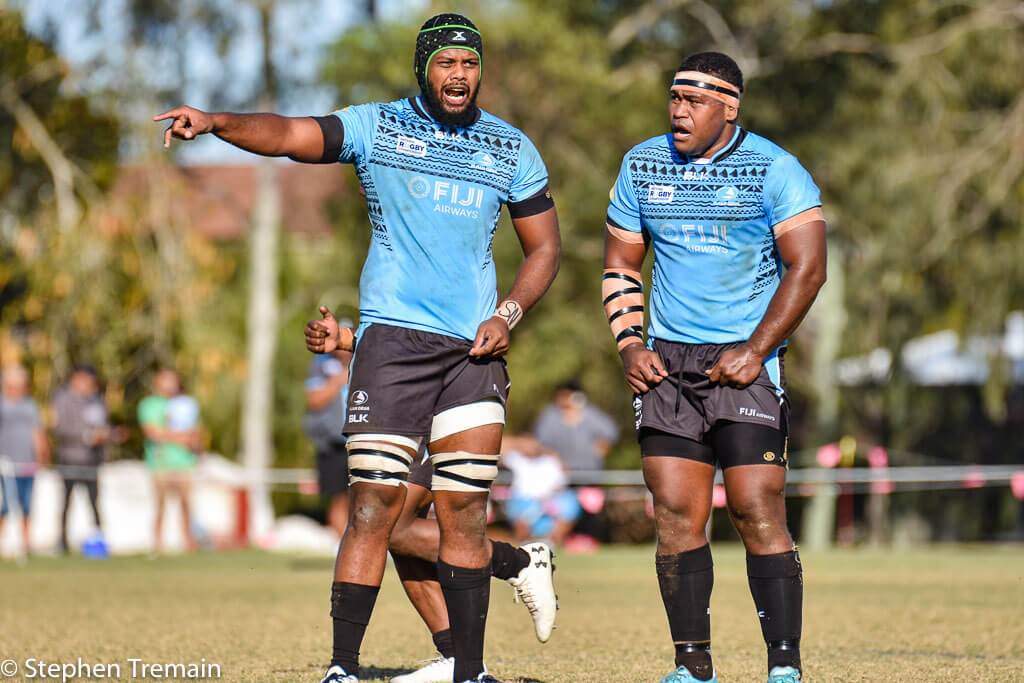 Reasons Not To Miss The Match:
Last year's NRC Champions, the Fiji Drua, are yet to win a game this year. If they fail to do so this week in the Gong then you'd have to question their ability to feature in the finals again.  Alternatively, NSW Country have won two from two and sit second on the ladder. Critics have suggested it's an underserving outcome given they have played the bottom two teams in the competition.  If they can pull off a win against the Drua, then they'll be doing a damn good chance of proving their credentials.
An interesting name appeared in the NSW Country team list last week as they were scratching for players to fill jerseys on the back of the Randwick v Argentina match. Former Brumby (and Viking) back Nigel Ah-Wong was named in the centres, and it was like he'd never been away as he strolled over for a try. Ah-Wong was a prominent try scorer for the Vikings including four in a game against the Sydney Stars in 2015. He's been spending his time in New Zealand and Japan of late, so he's an exciting addition to this year's competition.
I've been talking up Paceli Nacebe this season but with the Drua not quite clicking so far, they've rotated him to the bench. In his place is a player of high intrigue. Young Caleb Muntz joins the Drua with an exciting reputation. Born in New Zealand, with Fijian parents, Muntz has featured in the Fiji Under 20 team over recent years and is seen as a classical flyhalf option with excellent match awareness.  A match up with one of Australia's bright young 10s will be a fascinating side story to this encounter.
NSW COUNTRY:
1. Harry Johnson-Holmes, 2. Tom Horton, 3. Chris Talakai, 4. Pat Tafa, 5. Tom Staniforth, 6. Ned Hanigan, 7. Michael Icely, 8. Nick Champion de Crespigny, 9. Jake Gordon, 10. Mack Mason, 11. James Kane, 12. Ofa Manuofetoa, 13. Nigel Ah Wong, 14. Mark Nawaqanitawase, 15. Tim Clements..
Reserves: 16. David Vea, 17. Archer Hall, 18. Matthew Sandell, 19. Nathan Den Hoedt, 20. Will Harris, 21. Jack Grant, 22. Connor O'Shea, 23. Joey Walton.
Form:
W, W.
FIJI DRUA:
1.Joeli Veitayaki, 2. Tevita Ikanivere, 3 Mosese Ducivaki, 4 Tevita Naqali, 5. Tevita Naqali, 6. Eremasi Radrodro, 7. Rusiate Nasova, 8. Johnny Dyer, 9. Peni Matawalu, 10. Caleb Muntz, 11. Nacanieli Narequva,, 12. 12 Cyril Reece, 13 Poasa Waqanibau, 14. Aporosa Tabulawaki, 15. TBC.
Reserves: 16. Ratunaisa Navuma, 17. Timoci Sauvoli, 18. Jone Koroiduadua, 19. Necani Nawaqadau, 20. Jone Navori, 21. Seru Vularika, 22. Peceli Nacebe, 23. Jiuta Wainiqolo.
Form:
D, L.
TIP: The Drua have been unimpressive thus far so this is tough to tip. I think they'll come good. Drua by 6
---
WESTERN FORCE v MELBOURNE RISING (LIVE ON RUGBY.COM.AU AND KAYO)
Sunday 15 September at University of WA (Perth). Kick-Off 3:00pm (Local Time)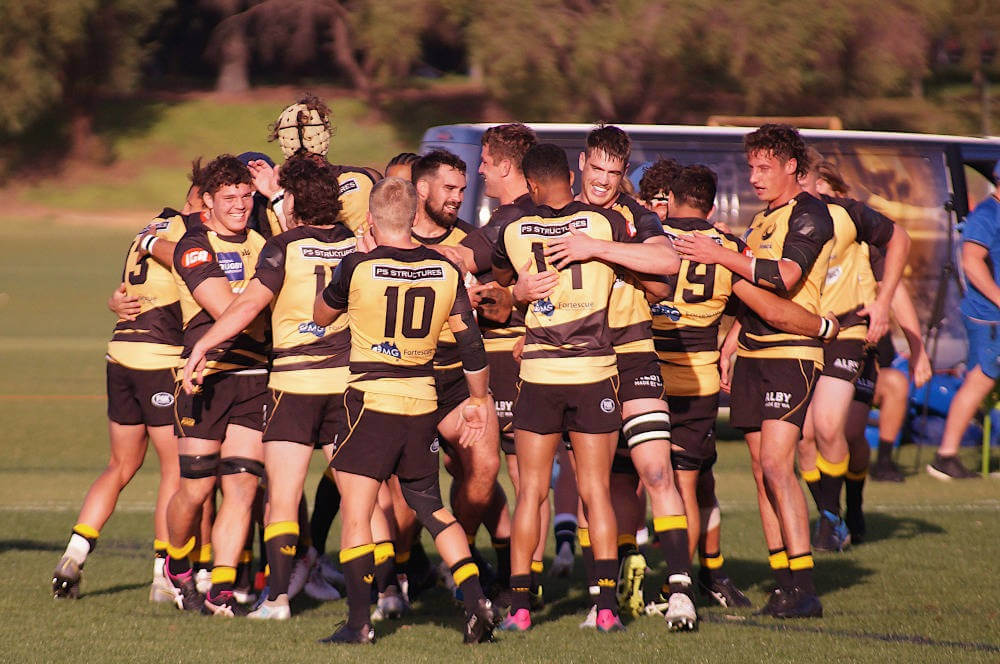 Reasons Not To Miss The Match:
It's statement time by the Force. They've beaten last year's Grand Finalists in their first two games and now face one of the least impressive teams.  They can't afford to take it easy and need to make a real statement this weekend.  The Rising have enough in their team to cause problems, particularly with a  couple of established super rugby players bought it.  The Force, despite changes of their own, continue to look a stable outfit – an obvious benefit of their GRR lead in.
Is anyone from the Rising going to stand up? On paper, their pack is impressive particularly with the introduction of Rob Leota and Richard Hardwick into the backrow.  Someone needs to step up because they've been a major disappointment so far.  You definitely have to give some kudos to the strategy of backing local lads, in the backs in particular, but a culture of winning is important as well.
Jonah Placid's return to Australian Rugby via the Force is an excellent example of their importance to the sport in this country. One of the best schoolboy players I've ever seen, it was tragic to see him rushed into the Reds, chase a control to the Rebels, and then move overseas.  He's back now and a hat trick of tries last weekend shows the ability is still there. A move to his preferred fullback position this week is deserved, and perhaps the start of a move towards one day wearing the Wallaby 15 jersey. The ability is there without doubt.
WESTERN FORCE:
1. Cameron Orr, 2. Heath Tessmann, 3. Chris Heiberg, 4. Fergus Lee-Warner, 5. Johan Bardoul, 6. Henry Stowers, 7. Chris Alcock, 8. Brynard Stander, 9. Ian Prior (c), 10. Andrew Deegan, 11 Byron Ralston, 12. Chris Tuatara-Morrison, 13. Nick Jooste, 14. Leone Feke, 15. . Jonah Placid.
Reserves: 16. Andrew Ready, 17. Harrison Lloyd, 18. Dom Hardman, 19. Jeremy Thrush, 20. Tevin Ferris, 21. Issak Fines, 22. Jake Strachan, 23. Kiti Ratu.
Form:
W, W.
MELBOURNE RISING:
1 Matt Gibbon, 2 Anaru Rangi, 3 Vaauli Faamausili, 4 Ross Haylett-Petty, 5 Esei Haangana, 6 Ikapote Tupai, 7 Richard Hardwick, 8 Rob Leota, 9 Theo Strang, 10 Rod Iona, 11 Lolohea Loco, 12 James So'oialo, 13 Semisi Tupou [c], 14 Nailati Ukalele, 15 Justin Marsters.
Reserves: 16 Moli Sooaemaleagi, 17 Fereti Sa'aga, 18 Tetera Faulkner, 19 William Clift, 20 Maciu Nabolakasi, 21 Pat Morrey, 22 Reece Fuller, 23 Will Lewesi.
Form:
L, L.
TIP: Force by 30.