Greetings, G&GRs, and welcome to another poxy Monday (well, first time for the Ponies, status quo for the Reds, Farce and Tart fans it seems). Congratulations to the Rabble on their win over the Kingslanders. Not having watched the Force game, to me the Rebels v Reds was easily the match of the round. Let's see who makes the pending Wobbly squad at all but the halfway point before the bye rounds start hitting in Round Seven. In other news, the Women's Super Rugby and the Women's Six Nations kicked off over the weekend so the results will be here, Eddie hires a Frog and some mungo got signed, talk about a long run in!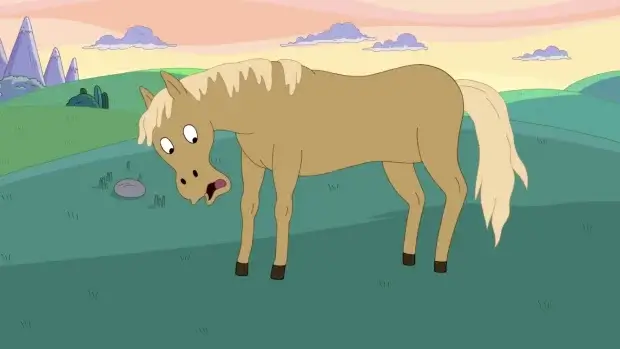 SUPER RUGBY PACIFIC
Crusaders def Brumbies – match report here
Chiefs def Tahs – match report here
Highlanders def Drua – match report here
Hurricanes def Moana – match report here
Rebels def Reds – match report here
Blues def Force – match report here
Wallaby winners – Carter Gordon, Ryan Lonergan, Brad Wilkin, Rory Scott (THAT pass among a shitload of tackles), 7As, Josh Flook, Liam Wright.
Wallaby losers – JOC, Ben Donaldson, Noah Lolesio (all outplayed by Carter), Michael Hooper, Fraser McLight – got bounced by a back(!), Australian rugby (sans Rabble, who'da thunk it?).
I mentioned this in the Craparazzi chat: this coming weekend will be round six of SRP – essentially half-way sans the three weeks of reduced games with some teams on a bye. Where does your team stand?
Brumbies – will still be sitting quite comfortably, despite the loss. Whilet I'd say we missed a trick by not sending a strong team to ChCh, I digress that the players had to miss games at some point. Considering that Moana were our banana skin game last year, I can see why we wanted to do the best we could with them. All steam ahead for Tah week in the nation's arsehole capital
Waratahs – sitting in a lowly 11th spot, they're currently one from five and are propping the table up with Moana Pasifika. So much for "top four", eh. Lose this week against the Ponies and you'd have to think that their season could well be done and dusted for 2023. Then again, after the bye (which they really ought to beat 😉), the Tarts play the Force, Blues, Highlanders, Reds, Rebels, Drua, Crusaders and Moana. In theory, they ought to beat a few of these teams, though likely to cop a few pastings going on current form. Some of their 'senior players' (fuqing hate that term) really have to have a good hard look at themselves.
Reds – the thing with the Reds is that they look tired. Tired of a game plan, tired on the field with continuous errors, tired of being the most penalised SR team in 2023 (and a really dumb one from Ryan Smith arguably cost them the match against the Rabble, though Morgs is fuqing dreaming if he can guarantee a sideline conversion from JOC). This simply isn't the side of even two seasons ago. They have an inability to beat the Kiwi sides. Methinks Thorn's time is up. He, and the Reds, have had some success, but probably not as much as they ought to've had.
Rebels – well, I'll be the first to admit I'll be eating significant amounts of humble pie about the Rebels and, in particular, their coach, Kevin Foote. Some excellent player signings (yet another Western Rebel Bulldog gets away from old Sammy "Dingus" Cordingley) and a decent attitude towards the game. Keep on keeping on, lads.
Force – bolloxed. Their next four rounds are: Canes, bye, Waratahs, Highlanders. The way they're going, they're likely to lose all four (not a typo 😉). The Saders, Rebels and Ponies are towards the end of the season, too. When kids ask how to spell 'in trouble', Rob Hill will likely say* 'F.O.R.C.E'.
*allegedly. Sorry mate.
With rumours of a mid-season Wallaby squad being announced this week, I wonder if there could be a few rockets coming in a variety of directions. Indeed, here is my Wallaby squad based off the first five rounds:
Props: Slipper, Ala'alatoa, Gibbon,
Hookers: Lonergan, Vailanu,
Rowers: Frost, Neville, Seu, Hosea
Loosies: Bobby V, Samu, Wilkin, Gleeson, Scott, Wright
Gobby Shites: White, Lonergan, Tate
Fly Halves: Carter Gordon, Noah
Centres: Ikitau, Flook,
Wings: Nawaqanitawase, Toole, Muirhead, Anderson, Jorgensen,
Fullbacks: Wright, daylight.
Benchies: JOC
As you can see, I'm cheating and leaving quite a few places blank. Simply, I think these are the names that've earned their spot so far. Sure, some are bolters, and a few I've selected with my Ponies hat on and searching for missile lock on others whom I've left out. Whether some, if any, of these names, will be called out, I have no idea. But these are the names that I'm seeing and hearing who have been consistently good for the first five rounds (or conspicuous by their absence!).
SUPER W
Queensland def Rebels – match report here
Fijiana def Brumbies – match report here
Waratahs def Force – match report here
SUPER RUGBY AUPIKI
Matatū (champions) def Chiefs Manawa (2nd) – match report here
Hurricanes Poua (3rd) def Blues (4th) – match report here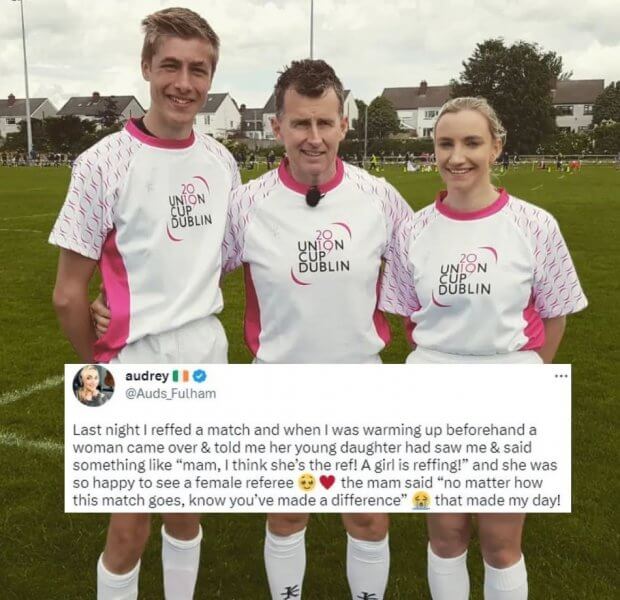 WOMEN'S SIX NATIONS
England def Scotland – match report here
Wales def Ireland – match report here
France v Italy – match result TBC
Cogratulations to Australia's Amber McLachlan on her appointment to the Wales v Ireland match (the first of the 2023 Six Nations). She has a further test match in the Pacific Four series next weekend. She will be refereeing Canada v USA in Madrid – buena suerte, Amber!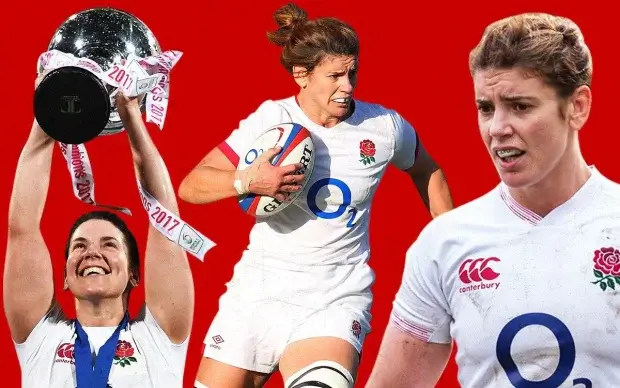 FAREWELL TO SARAH HUNTER
From the Guardian – riding a wave of emotion, the England co-captain Sarah Hunter was given the perfect send-off as she retired after the Red Roses demolished Scotland in their opening Six Nations match at Kingston Park on Saturday. Hunter, who is the overall record cap-holder for her country, received a standing ovation from the 10,053 supporters in attendance when she was replaced after 58 minutes in her home city of Newcastle.
After 141 caps, 10 Six Nations titles, nine grand slams and one World Cup, Hunter led the team out for a final time with tears in her eyes as the national anthem played. That emotion was poured into a strong performance from the defending champions who ran in 10 tries including a hat-trick from the player of the match, Marlie Packer.
I tell you what, that's a bloody career and a half. Well done, that lass!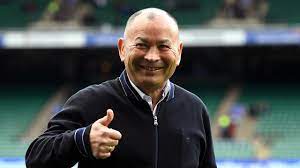 EDDIE STICKS WITH THE THEME OF FIRED COACHES
Eddie Jones has reportedly hired Pierre-Henry Broncan, the Frenchman who recently lost his job as boss at Top 14 club Castres. Broncan had been contracted to the French side until 2024 when he was replaced by Jeremy Davidson following a poor run of form over the winter.
It was just over a month ago that Castres reacted to a loss against la Rochelle, a result that at the time left the club in 11th place, just two points clear of 13th place Perpignan in the relegation playoff spot.
That changing of the guard has now resulted in Jones reportedly snapping up the services of the free agent to help new scrum coach, Neil Hatley, out with the forwards.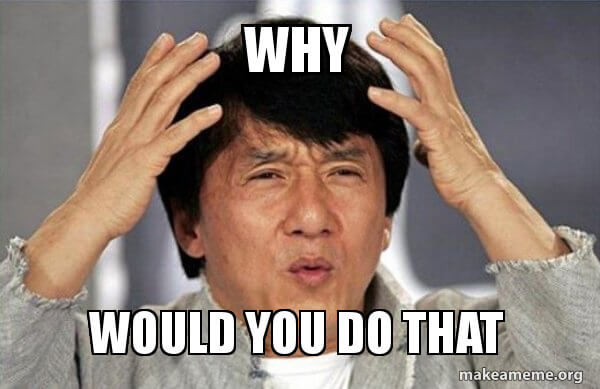 RUGBY AUSTRALIA MASTERS TIME TRAVEL; RETURNS TO 2002.
Well, ladies, gentleman, Hoss and those numpties in Tasvegas who decided to stay separationist/ isolationist in blue rather than join the rest of Australia by voting red, how dare you not embrace Dan Andrews! But anyway, I'm mad. Why? Well, it seems that we've gone back in time to where spending overs, and then some, on an untried, untested and, as yet unremarkable rugby league player is seen as a smart move. Well, I can tell you, it fuqing well isn't. He may well have been some sort of teen prodigy, but I've seen nothing in pro-mungo ball to suggest he's the star he's being made out to be. Indeed, he seems to fit the RA metric of performance perfectly – he trains well! *SMDH*.
Let's set the scene here: Joseph-Aukuso Sua'ali'i has been signed by RA from October 2024 through to the Bill in Australia in October 2027. The contract is, reportedly, worth $1.6 million per season. Yes, that's right, $1.6 million per season. For one player, nay, one fuqing winger/fullback (who isn't even good enough to start in mungo ball for his club OR country in his preferred position), we are spending all but 75% of the TOTAL of the funding upgrade for the entire Super W sides ($2 million). In other terms, his yearly salary is the equivalent of more than 1/30th of the broadcast revenue. It's not far off 1/12th of what Cadbury (Mondelez Australia) is sponsoring RA for.
Now, there have been whispers that this contact has been partially subsidised by third party agreements. My question would then be: where the bloody hell have these payments been to help out the 150+ other players, both men and women, in this country? What contacts are sitting in RA's orifices offices waiting to be parted with their hard earned for one player?!
Keith has made an excellent point in the crap chat, what exactly is the role of RUPA in these negotiations? As far as I/we can tell, it's been nothing but sitting on their backsides watching RA piss millions of dollars up a wall while the players, many if not all of whom, took significant pay cuts during the Covid years and have never been financially thanked for doing so in return for saving the bottom line of RA. I can scarcely believe that, in the space of six months, we see Marky Mark fulfil some of his potential, young Max Jorgensen showing his ability beyond his years and other Australian wingers/ fullbacks commit to RA and their Super sides. For what? A bloke who is being plastered as all but a walk-in to the Wallaby side and the best thing since Drew Mitchell (according to, well, Drew Mitchell). And to sign with the Tarts, who already have plethora of outside backs of calibre. What have RUPA done to protect the interests of these players? It does explain why Mark has only signed a one-year deal with RA/Tarts. I guess he'll be yet another talent lost in the never-ending pursuit of rugby happiness.
I mean, shit, it's so obviously a dumb move that a mungo baller (Brandon 'The Cheese' Smith) has pointed out a winger doth not buy you a win over the dreaded Foosa, I mean All Blacks.
Further, this goes against the grain of what Eddie has been saying about selection for the G&GR. He wants players that will work hard on and off the ball for the honour of being selected to go to Bill/BIL, etc. How does this philosophy work when all this bloke has to do is sign a piece of paper (because we all know what RA contracts are really like) and he waltzes into the side? Why should any of the other 150+ players bother working their arses off when this will happen? Why should they stick around for peanuts on the dollar when, out of nowhere and in a financial position more perilous than the stock markets in the late 1920s, RA have suddenly found a stash of gold? You heard it here first, friends, there'll be players who will walk away from rugby in this country because of this short-sighted decision.
The worst part though is having all of this Sua'ali'i baloney take up the space of the game we love. The verbal diarrhoea from the Stan commentary and shows has been disgusting. Indeed, on Sports Sunday, it was announced that Sua'ali'i "would be parachuted into the Spring Tour in 2024. Further, they've gone about saying how he could well be a hero for boys and girls and a player to look up to. Well, I hate to break it too the marketing pigeon, but there are countless other players in Australian rugby that, with a small bit of effort, could well be that character as well. Indeed, the idea that mungo supporters will watch rugby "to see how he goes" has clearly misunderstood the lengths their supporters would go to; they won't! This was an argument raised a few months ago by Benny Alexander: why do we keep shitting on the supporters we do have by trying to lure supporters that, likely, wouldn't go near rugby anyway?
Well, I think I've ranted enough. What say you, fine Gaggerlanders?