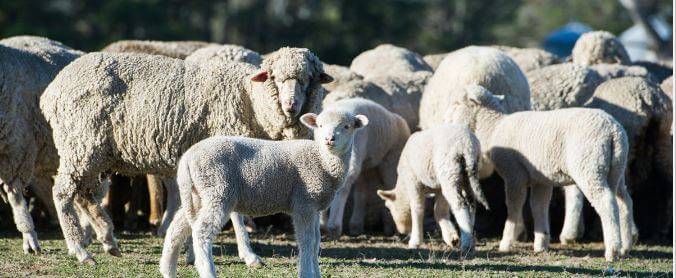 Hey Cobbers,
Well, I hope you're all feeling unified, especially about having all our Aussie rugby ships sailing in the one, cohesive direction into a great southern future.
Not having the Six Nations this weekend certainly gave me a little more space to watch the Super rugby. Yeh, thanks for that. And my summary isn't too different from Charlie's on Monday:
Tarts are now entering their 9th year of their 5 6 7 8 9 10yr Great Leap Forward. And given the desolation of country and suburban rugby, the comfortable isolationism of Shute and the reality versus propaganda of the Tarts Machine, their observance and commitment to observing the truth of history is to be applauded.
Pink Koalas do look tired. They're clearly trying, but through the TV screen they just feel fatigued.
Forcies have all the individual elements and show isolated individual flashes of brilliance. But they clearly lack something fundamental in either their spine, their skulls, or both. Either they lack the emotional fortitude, or the organisational structure is too fragile for them to step orward and perform, but whatever it is, they just can't perform over more than 10 minutes at a time. And it's heartbreaking for them and for us.
The Rebel Scum are showing yet another dawn and were one of the few rays of hope. Here's hoping they break with tradition and it's not another false one.
The Donkeys are still the premier Aussie side, but one that clearly has some interesting decision-making methodologies (resting that many top-liners against the Cru?) and has nowhere near the true cred to be too complacent about life (best in Australia is a longgggggg way from 'best' anywhere else).
We all know Super form is not a good predictor of World Cup form. In 2019, along with the Sunwolves and the Blues, Australian provinces made up the bottom 3rd of the Super table and yet we still made the 1/4 finals of the World Cup. Then in 2015, while the Tarts came 2nd overall, the rest of the franchises were middle table or under and yet we still made the RWC final. However, I still think we'd like to see something more stimulating out of our ranks of Australia's supposed best of rugby talent.
And it's that phrase, Australia's supposed best of rugby talent, that leads me to mention the current elephant in the national rugby consciousness: Joseph-Aukuso Sua'ali'i. Let's get some facts straight from the start. At 196cm and currently 98kg, the 19yr old (born 2003), Samoan heritage, Penrith born athlete grew up playing rugby league, firstly for Glenmore Park and then for Coogee Wombats, before attending The King's School Parramatta on scholarship.
Yes, he made King's 1st XV at 14yrs of age. I've seen footage of it and he was slicing them even then. So he can play. Plus he has a slew of athletic records to his name. So he's an athlete.
Yes, he has been honing his craft in league ever since. 'True Believer' rugby types who still haven't accepted the professional rugby landscape in Australia for what it is (a thin veneer of professionals who have chosen to stay in Aus for whatever reason as opposed to making coin elsewhere with no underlying 3rd tier to challenge their relative comfort zone) will have major issues with that especially around type-casting. And I can see their arguments (and in many cases agree with them).
But anyone who has spent even 15 minutes watching some tape of the guy cannot help but be impressed by what he can do. And unlike a raft of other 'potentials' who have not ever really delivered (say Kalyn Ponga or Jordan Petaia), this kid is actually delivering on the hype (so far), and is doing so in one of the most brutal and attritional professional sports on the globe.
Is that worth $1.6 million per season for 3 years to Australian rugby (scheduled to be 2025/6/7)? That's a tough call. Was Michael Hooper worth $5m over 5yrs? Was Israel Folau worth near $2m a season for a 3yr deal in 2015?
It depends how we measure such things.
But I cannot help but be reminded of the immortal words of Wendell 'White Line' Sailor who said "When Dell sells, watch these babies spin" while demurely referencing his own ability to generate revenue on his code-hopping adventure. And most surely he, along with Lote 'Canberra Man' Tuqiri, Mat Rogers and even Israel Folau, did get the turnstiles generating plenty of noise during their sojourns in the greater game. But, with the exception of Rogers, that noise had two distinct flavours and certainly left an unwanted after-taste now didn't it?
In all this, I certainly feel for the outside backs coming through the rugby ranks who would benefit enormously from even a fraction of that amount being spent on them. I can well understand the argument around their frustrations.
Likewise I can't even begin to contemplate the lost opportunity this would pose for the women's game where (I will still remind folk) we have whole squads of Super-level women who are so bereft of resources that they still pay for their own physiotherapy. The ROI for the health and wellbeing of our game to be gained through investment in that aspect of Australian rugby is breathtaking.
And let's not even bother talking about the impact such investment would have in say western Sydney or Brisbane or any other higher-density population area.
So for all that, is Joseph-Aukuso Sua'ali'i worth the risk? I would hazard he is. And here's why:
At $1.6m/season he is certainly expensive, but is not top range money compared to the cash splashed previously (see Folau). So the risk isn't that wild.
He will be 21yrs old on transition. The other 'leaguies' were substantially older and I'd say 'cast in their ways' whereas this guy is still a kid who will adapt (Sailor was 28, Tuqiri was 24 and Folau 26 on Wallaby debut).
As such, given the onfield talent that is blind Freddy obvious, for the gains in marketing, profile and total package, yeh he is a smart buy particularly if he is the thin edge of a small wedge of (say) another 3 or 4 top-line players to either come over or stay in the game given the opportunities of BIL & Bill in 4yrs time.
Will he win a World Cup or beat the All Blacks on his own? No. Cheers Cheesy. We all know that. But is he a reflection of the time and market we live in? Yep. Can I blame him for maximising his own value in a short window of time? Absolutely not.
And maybe, just maybe, when it's all said and done, maybe Peter V'landys and co are right. When I look at the performance of Australian teams in the Super rugby, when I look at our 'professional' squads and their complete inability to play to the pace and physicality of the New Zealanders (or even the bloody Italians). When I see the ego and emotional fragility and the failures to deliver among our own 'talent', well maybe we need to go outside our own shells and go to the 3rd Tier mungoes to get some blokes to show us how to train hard, emotionally prepare and just 'harden da fuqup' and play a bit. Hmmm?
All that said, all this is one 19yr old's anterior cruciate ligament away from being a wasted discussion.
But one thing I do know for sure, we are getting what our ARU RA $50 annual dues on my club fees pay for. Our fearless leader, RA Chairman Hamish McLennan, hired one Eddie "The Joker" Jones. So we all knew what that meant. My dad used to say some funny stuff. And one thing he would often say was 'Boy, don't be surprised when a sheep grows wool'. Well McHamish bought a sheep called EJ. And so we can't get all upset when EJ starts to deliver the type of wool that EJ grows.
Nutta's Super Selection:
Again, I'm nominating a Nutta's Australian Super XXIII after the weekend gone. The rules to selection remain nice and simple:
Selection is for one week only and based on last game only. There are no cumulative results. Reputation means nothing. Each week is a clean slate.
If you played for an Aussie Super team last week, then you can be selected. You can be Wobbly eligible or not, as that isn't really relevant.
Also, this is not who I think EJ would pick and where. This isn't the Wobblies. This is from 'The world according to Nutta from the weekend just gone'. But as ever, I'm open to healthy discourse on who made the cut (or didn't).
Nutta's Aussie Super XXIII for Round 4 2023:
Matt Gibbon – Going from strength to strength in the No1.
Matt Faessler – Did the little things really well.
Santiago Medrano – Other than 2 scrums that just fell apart on him, he had a great game.
Ryan Smith – A bit of an unacknowledged toiler who really works hard.
Jed Holloway – In a team not doing much, Jed is a bit of a high point.
Rory Scott – Worked really hard and showed some great skills.
Brad Wilkin – The other Melbourne Mullet was in everything.
Vaiolini Ekuasi – We are starting to see what folk are talking about.
Ryan Lonergan – The more I see the more I like of the other Lonergan .
Carter Gordon – The more I see the more I like of the blonde Melbourne Mullet.
Corey Toole – He won't get picked for the Wobblies (doesn't have the metrics), but I rate the guy.
Izaia Perese – Tough, uncompromising and didn't stop having a go.
Josh Flook – Another really solid game even if he did get laid out by the defence once or twice.
Mark Nawaqanitawase – Showed flashes of what he is there for, but we want more.
Joe Pinkus – Was reliable, effective and scored a great finishing try.
Alex Mafi – Another steady, dependable game without the penalties of a few years ago.
Angus Wagner – Scrummaged really effectively, nabbed a pilfer and made his tackles.
Alan Alaalatoa – Welcome back.
Ned Hanigan – Often a bit of a golden-haired whipping boy, but he put in a really solid shift.
Seru Uru – Can do anything and has a huge motor. Only just nudged out Liam Wright.
Gareth Simpson – Again, where has this guy been hiding?
Jack Debreczeni – Had some good touches, defends well and I'm enjoying his resurgence.
Toni Pulu – Some smart play, great speed and a try to top if off.
Player of the Round: I was going to acknowledge Sarah Hunter who retired on the weekend following yet another test victory (this one over the Scots). Stepping back after a 16yr international career, having accumulated 141 caps to her name, she retires as England's most capped player, with nine Grand Slams, ten Six Nations titles all up, has played in three World Cup finals for one win (2014) and was also the inaugural Women's World Player of the Year in 2016. Fair enough.
But given Charlie stole my thunder there in an otherwise brilliant Monday News, I say bugger off to the English.
Accordingly, the REAL Player of the Round goes instead to 71 year old Dennis Bree who came off the pine for the Palmerston Crocs' A-Grade rugby team in their preliminary final win last weekend up in the Northern Territory. As such he lines up for the God-Knows-How-Many grand final this coming weekend. Due to turn 72 this year, and rumoured to have well over 1000 games to his name with the club, this indomitable front rower (of course) was allegedly part of the inaugural Northern Territory Rugby Union committee in 1976 and hasn't stopped since. Full balls to you Dennis. Long may you reign and with luck I'll jag a game with you before you retire. It would be my honour.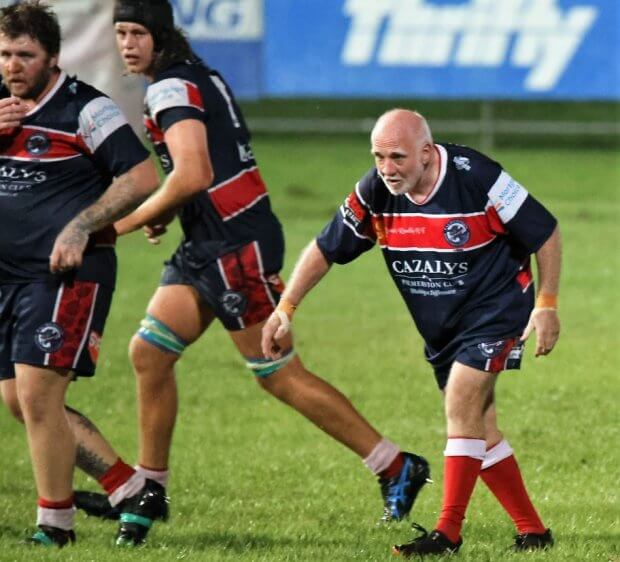 So is that enough to whet your whistles? Are the Waratahs on the cusp of a new dawn? Is Joey Sua'ali'i merely a reflection that rugby doesn't work hard enough? Is Brad Thorn a shot duck waddling? Is Folau 'Fingers' Fainga'a's tackling technique able to be patented? Is the blatant pornography in the banner pic enough to get Kiwis to add something beyond monosyllabic grunts to any conversation? Let me know in the comments below.