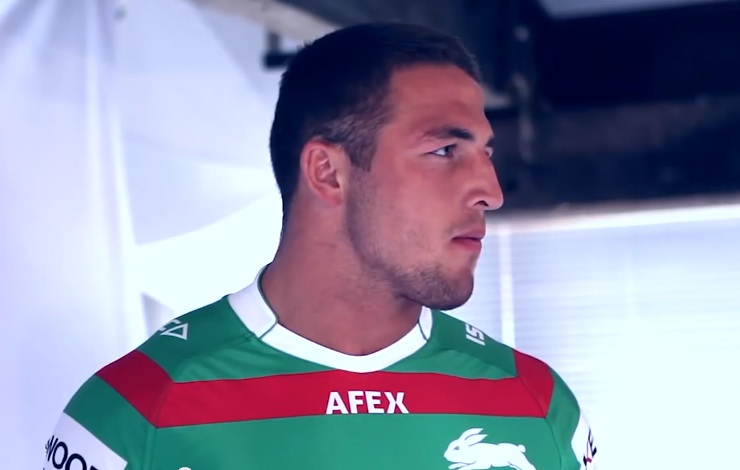 I clearly remember the day in 1989 when we lost Scott Gourley to league.
It was after the British Lions series. He signed up to the NSWRL and went to play for the St George Dragons, following in his father's footsteps.
This was devastating news for union because he was only 21, had played just five tests and was going to have a lengthy and distinguished career in the Wallabies ahead of him.
But it wasn't surprising. There was only one way to go in those days if you wanted to make a quid from your footy skills. A conga line of talent flew in one direction — oh well, live while you're young!
Allan, Summons, Cleary,  Mossop, Ryan, Thornett, Hawthorne, Brass, Fairfax, Price, Papworth, Melrose, Wright, O'Connor et al.
Each year we were waiting expectantly for the next departure. At least you knew it wasn't going to be a player from the engine room — a couple of spectacular failures excepted!
It wasn't only an Australian affliction. Wales in particular had been copping defections since the 1920's as players had 'gone North' with monotonous regularity, signing on with English professional rugby league clubs.
The reasons were economic — the Welsh economy fluctuated wildly at times and was heavily dependent upon only one commodity, coal. Between 1919 and 1939, 48 capped Welsh rugby union players joined league.
This flow continued on into the nineties with a plethora of stars departing, many of whom were in the latter stages of their union careers. Probably the biggest signings were Dai Watkins (in the 1960's) and latterly Jonathan Davies.
No other country paid this price although a smattering of 'junior' or former All Blacks took the filthy lucre, but that hardly dented their production line. Australia wasn't endowed with similar depth and these defections cut deep.
But then the worm turned. Professionalism in union from 1995 was a game-changer and levelled the playing field. A trickle started in the other direction and, although never a torrent, has bubbled along nicely ever since. Importantly, its only been one way traffic.
When was the last time a current union international switched to league?
There were successes (Robinson, Ridge, Sailor, Tuqiri, Rogers, Thorn, Barnes, Ashton) and there were failures (Mather, Iestyn Harris, Tahu, Paul, Farrell, Vainikolo).
You can understand why its attractive to jump ship. A major factor is the higher financial rewards in union at test and club level, especially in Europe.
But more importantly, its the occasion. The Rugby World Cup is in the first instance … unlike the pathetic RL 'World Cup' which is essentially Sydney sourced ethnic teams (selection criteria = surname soundly vaguely foreign) plus England and New Zealand … a global event.
You see, rugby league players have finally cottoned on to the fact that there's a game of footy that's played in more than three countries.
I mean, where would you rather play? Stade de France or Stud de Penrith? Stadio Flaminio or Leichhardt Oval? Estadio Ciudad de La Plata or Shark Park? Quite …
Q: Who have been the biggest league stars in the world over the past five years? A: Arguably Izzy Folau, Sonny Bro Williams and Sam Burgess.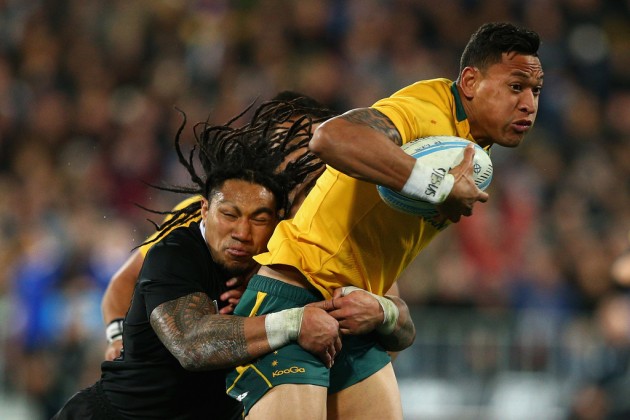 And this is the crux. It's the league elite who have been making the choices here. These guys see the world stage and want to be a part of it.
We're not searching them out, they're coming to us. We're just not interested in journeyman — we don't need the Blacklocks, McLindens and Schifcofskes anymore.
I think this is a trend that's likely to continue. The prototype athlete à la Williams and Folau seems to be the template. It's less of a risk/more chance of success.
Whether Sam Burgess can cut the mustard is another story. He could be another Andy Farrell, although Burgess is only 25 where Farrell was in his thirties when he converted and injuries took a toll.
I've never been a big fan of signing mungos but was supportive of Sailor and Tuqiri for putting bums on seats in the early days, and Lote was an unqualified success. A bit patchy on Izzy's recruitment although to be fair this story was the 2010 iteration.
Folau has been the best Australian signing ever and a credit to him that in one season he's become a world class player, with more to come.
Selective recruitment at the elite league level is probably the way to continue — we certainly have a product that's marketable and now in some demand.