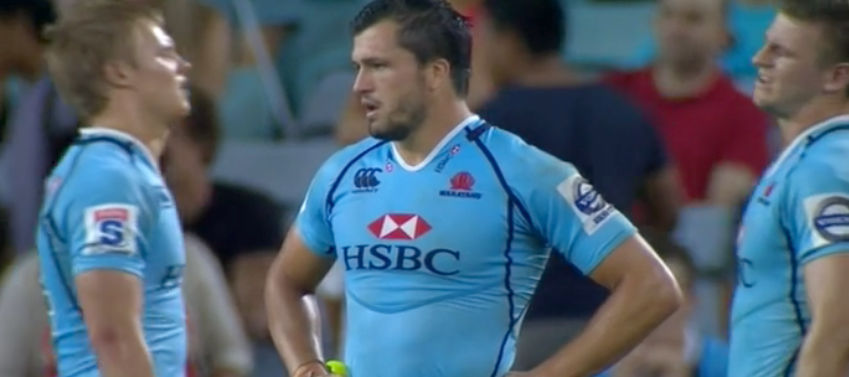 I've been really looking forward to the new Super Rugby season. I'd looked at the Tahs squad and I'd picked my starting line-up and save for a few worries about one centre position, I'd figured that this team will take some beating. High excitement!
Then came the reality. Half a dozen or so of my selection – and that of quite a few others, I suspect – are unavailable. First match v the Queensland Reds, the champions, and although they are without Quade Cooper, they can still field the highly competent, Mike Harris. I can't see us winning, I thought!
Nevertheless, I set out on the nearly two hour drive from my farm to ANZ Stadium. Loyalty is needed and, with strong home town support, who knows? Undaunted by a highway closure and an extra 40 minute detour, I knew that I would still be on time. I had planned for most delays and allowed plenty of time.
Cliffy was looking cut. Pretorius would provide a proper scrum-half. Our test front row was together – incredibly! Rob Horne playing! Maybe our plan to have virtually no serious pre-season games could work – after all, Cliff, TPN, Benny, Rob, all on the pitch together. It was always going to be tough against a hot Reds team, but, at home, maybe.
By midway through the second half, I was happy – but only with the scoreboard. We were ordinary. Alignment and realignment was all over the place. Players standing in the way – perhaps "loitering" is more accurate – frequently had to duck to allow the pass. Our support play was – once again – atrocious. You may think that I'm exaggerating and a harping critic. I'll give you the example of Benn Robinson, in the 66th minute. Now I have been a Ben Robinson fan for a long time – since he played Reserve Grade for Eastwood, actually – but he was dreadful.
In this incident (video below), Pretorius put Halangahu through on an inside pass and he carried to around five metres from the try-line.  Robinson was well positioned to support, but as he arrived – first man to arrive actually – he moved to the side of the tackle, about one metre away, and just stood there and watched. The try line a dive (long) away and he stood there! When I add his pathetically lazy off-side penalty on the stroke of half time, I have to wonder just how much work he has done, or if, indeed, he was ready to play.
[youtube]http://www.youtube.com/watch?v=RQI-TvSkmY0[/youtube]
He had plenty of mates. I can't recall, for example, one instance of a "second touch" – always a sign of enthusiasm and accurate lines – from a Waratah player in the entire match. I watched and did not see Daniel Halangahu "chase" his pass once in the entire match. There were around three instances in the game where a second touch, or just a loop around the ball-carrier, would have set up overlaps and potential tries, but no-one seemed interested. Rob Horne – another player I have rated – seemed in fact, totally disinterested, in any action which would have provided continuity with urgency.
Then we come to the off-field decisions. Our two best players were, unquestionably, Cliffy Palu and Sarel Pretorius. Who did we replace? Cliffy and Sarel, of course. Why not take off our best players and put on those well-know match winners, Lopeti Timani and Brendan Mc Kibbin! Is there some deal which demands that certain players get match time? Why otherwise would we take from the field, the two players most likely to set us up for the win. And to top that off, McKibbin gives the ball back to the Reds, in the dying moments of the game, to see if they are good enough to get a last second try for the win. Well he found out. They were good enough. They had the enthusiasm, the courage, the commitment, the skill and the pace to score. Well done to them.
But what about the Tahs? Just when we thought that we'd seen it all, they come up with another unimaginable way to lose. I wonder if our players watch any top level rugby. Perhaps they feel that they are top level. They are mistaken. It is not unimaginable that they may have watched the final of the World Cup last year and they may have seen New Zealand recover possession from France with a few minutes to go. Did New Zealand give the ball back to France to see if they were good enough? Not likely!