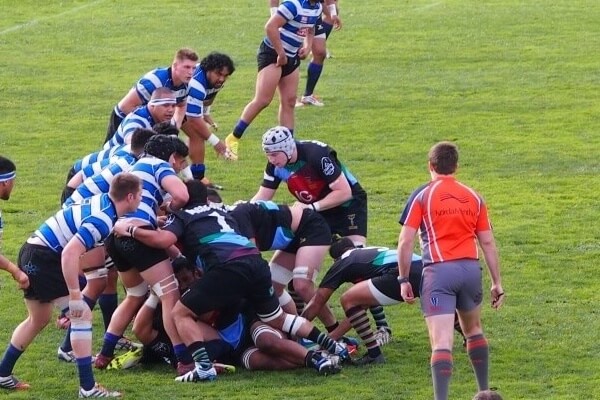 The second round of the Victorian competition will be played on Saturday at 3:10
The Dewar Shield comes back after a week pause due to Easter holidays and will see Box Hill Broncos play their first game of the season. They will face red-hot Melbourne Unicorns who scored a large win in their first outing against Power House.
The match at Romanis Reserve will provide an insight on both the ambitions of the Unicorns and the new-shape Broncos after departure of head coach Andrew "Sly" Slyfield who turned them around in the past two years.
After big wins in the first round Harlequins and Moorabbin will face off at Ashwood Reserve in a match that will see the upcoming Rams test themselves against the competition's benchmark three times in a row winner Quins.
Losers in the first round, but much improved teams from last year, Endeavour Hills will pay a visit to rebuilding Melbourne University. The students have had two weeks to hatch their schemes and find some much-needed cohesion after a dysfunctional first match outing against the Bulldogs.
Finally Southern Districts will return to the Pirate Ship to face Power House in another match between two teams defeated in Round 1.
Power House will be boosted by the former Taranaki Bull and current Melbourne Rebels prop Ryan Cocker.
All games will kick off at 3:10
Melbourne University vs Endeavour Hills at HG Smith Oval
Harlequins vs Moorabbin at Holmesglen Reserve
Southern Districts vs Power House at Riviera Park
Melbourne vs Box Hill at Romanis Reserve
Footscray: bye.