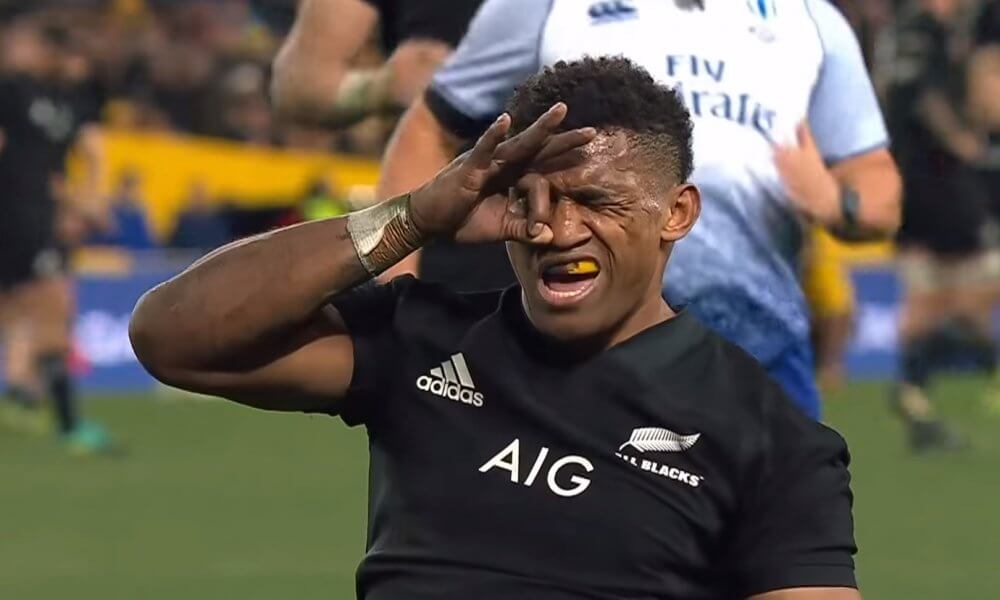 Introduction
A lot has been said about the Wallabies set piece woes, their 40 missed tackles and all those turnovers. Even Coach Cheika has come under fire from sections of the media. However, it was one player that inflicted most of the damage on Saturday and that player was the formidable Waiseke Naholo. We're going to have a look at the 4 tries he featured in more detail.
The Inside Ball
Naholo had a huge impact in creating the All Blacks first try. In this clip you'll see his terrific inside ball to Kieran Read whilst dealing with the cover tackles of Will Genia and Michael Hooper. He had no space to work with and no right to stay in the field of play let alone dish off a peach of a pass to set up the Kiwi's first try.
The Strip
In the All Black's second try Naholo also plays a key role stripping the ball in his tackle on Mareka Koroibete. After the strip the All Blacks are ruthless in their counter attack, picking off the Wallabies scrambling defence. It's a great example of playing off turnovers and a good lesson to any schoolboy team. You probably have 3-5 seconds to strike after a turnover because that's about how long i takes for an attacking team to transition to defence after a turnover.
The Chase
Eventually Naholo is rewarded for all his good work when he gets on to the end of a Beauden Barrett cross kick. The damage was done on the far side with Kurtley Beale forcing a pass and turning the ball over. The Kiwis clicked into counter attack mode and with Damian McKenzie on the pitch they were always going to chance their hand. McKenzie jinked across the pitch searching for opportunity and then he found Barrett who instinctively put the ball in space for Naholo to chase. Another cracking try from counter attack.
The Finish
In the closing stages of the game McKenzie gets in to first receiver and the All Blacks run a rugby league style phase play with Keiran Read showing off his great skill set. His inside ball created space on the edge for the All Blacks and even though the ball went to deck Naholo was able produce a piece of brilliance beating 4 Wallaby defenders from 40m out.
Summary
It was sometimes hard to watch if you're an Australian but Naholo was on fire in this game and he deserves credit for what he produced. Australia too has a big unit that can play on the wing and cause havoc. His name is Taqele Naiyaravoro and he's heading off to Northampton. Michael Cheika has a big job to turn his team around this weekend. No doubt his team will bounce back and give it a huge crack. The weight of history is against them but the support of a nation is with them.