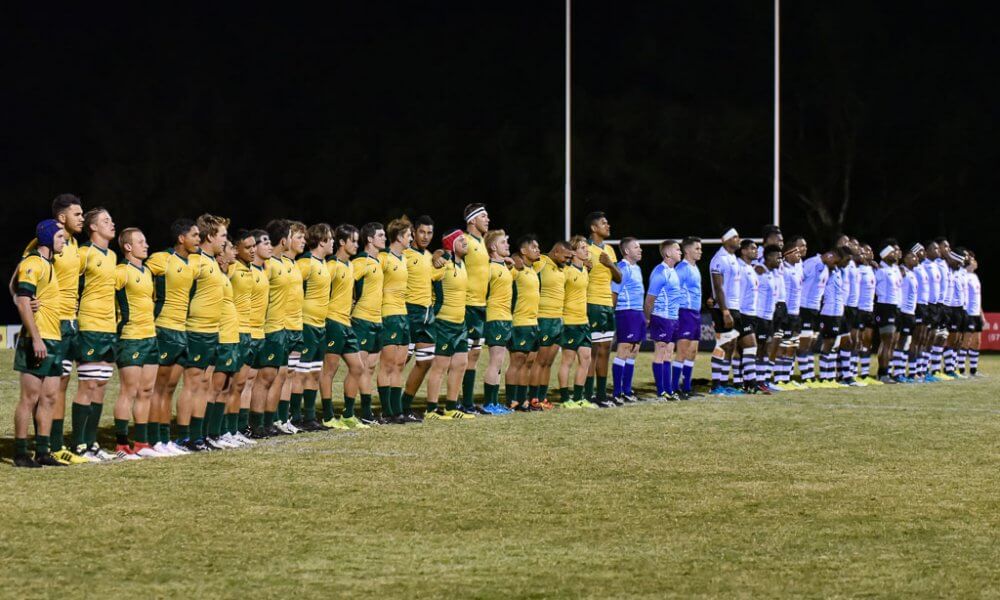 Round 1 of the Oceania U20s Championships at Bond University produced some (predictable?) one-sided results, with New Zealand and Australia recording convincing wins over Tonga and Fiji respectively.
Australia v Fiji
Australia looked very slick in the early stages of the game, running in 3 quick tries to Fraser McReight, Mack Hansen and Tate McDermott, and were out to a 19-0 lead after only 15 minutes.
The Aussies were made to work a bit harder for the rest of the 1st half, picking up a try to Len Ikatau running on to an Isaac Lucas pass, and then kicking a penalty goal to James Ramm after the half-time hooter for a 27-0 lead.
Fraser McReight scored his second try a few minutes after the resumption. Australia's next try went to No. 8 Patrick Tafa from the back of a 5-metre scrum, after Isaac Lucas was tackled high a few metres short of the line, following a break from Tate McDermott.
Lucas got his try 5 minutes later after a Len Ikatau break. Fiji then had a period of extended possession, and Australia's last try came against the run of play, with Matt McTaggert picking up a loose ball and sprinting 50 metres.
Fiji were finally rewarded for their persistence with the last try of the game to Apakuki Naivanawalu. Final score 51 – 5
Australia 51 (Tries Fraser McREIGHT 2; Patrick TAFA; Matt McTAGGERT; Mack HANSEN; Tate McDERMOTT; Isaac LUCAS; Len IKITAU; Conv: James RAMM 4; Pen: James RAMM 1 defeated Fiji 5 (Tries: Apakuki NAIVANAWALU)
Summary
The Aussies looked a very good side at times, particularly in the first 20 minutes of each half. Handling and giving away penalties let them down at times. Hard to single out the best players in a one-side game, but the forwards look very balanced, with 4 genuine lineout options in Blyth, Hosea, Ha'angana and Tafa. Then McReight as the on-ball openside. Front row looks strong, but also mobile. Backs combined well, particularly through 9-13. Outside backs seem to have plenty of speed, and James Ramm kicked well. The Aussies will be looking for a similarly strong showing against Tonga on Tuesday, but will have to bring their A-game and eliminate mistakes against the Junior All Blacks on Saturday.
New Zealand v Tonga
New Zealand were far too strong for Tonga in the earlier game, running out winners 97 – 0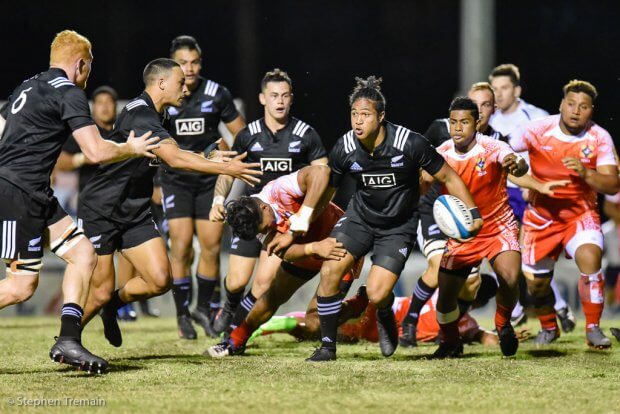 Tonga were no match for the Junior All Blacks, who looked a very professional outfit, making few mistakes, and finding plenty of big, strong runners, both out-wide and up the centre.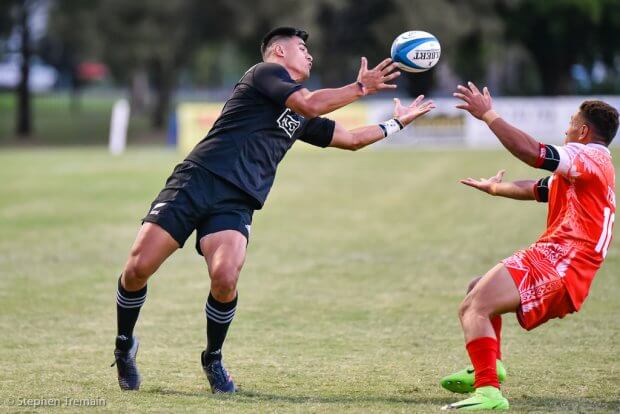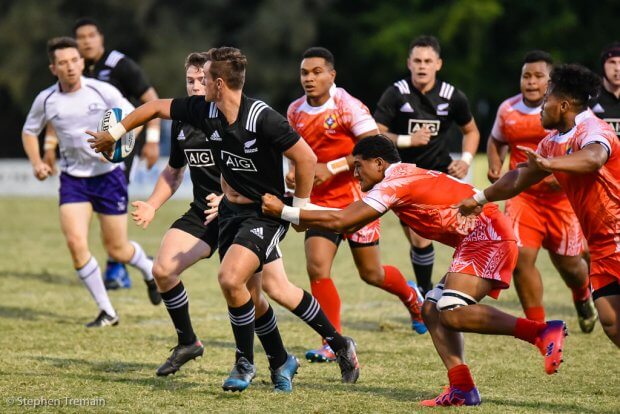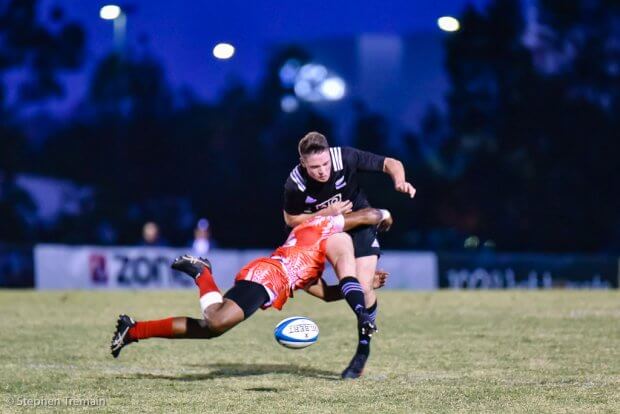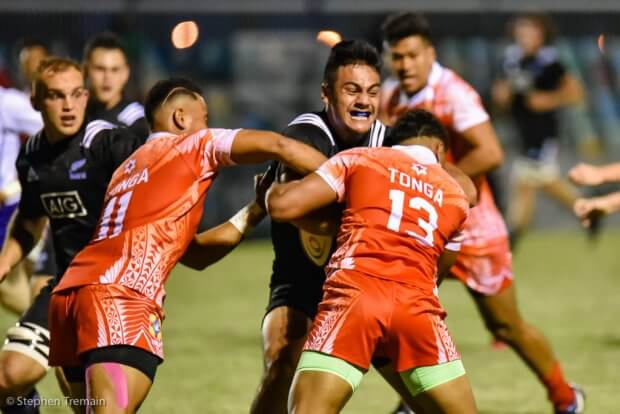 New Zealand 97 (Tries: Leicester FAINGA'ANUKU 3; Ricky JACKSON; Tom FLORENCE; Tom CHRISTIE; Carlos PRICE; Taniela TELE'A; Billy PROCTOR; Bailyn SULLIVAN; Kaleb TRASK; Sione ASI; Waimana RIEDLINGER-KAPA; William TREMAIN; Conv: Harry PLUMMER 8; Ciarahn MATOE 2) defeated Tonga 0
More photos from both games at Tremain Focused Photography