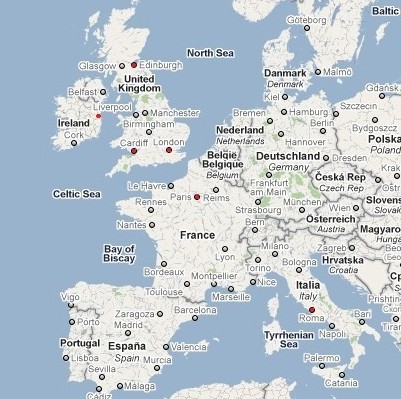 With the End Of Year Tours on, it would be remiss of us to not allow you an outlet to tell the world how you think things will go down. With that in mind, don't forget to join the official Green and Gold Rugby tipping comp, it is NOT too late. Those that have, this is your top ten:
1 Gagger 2.00
Krumpet 2.00
3 ChrisBob 1.50
#1 Tah 1.50
AJ 1.50
-eke- 1.50
Noddy 1.50
Lara 1.50
petdr 1.50
MrTimms 1.50
Linus 1.50
As you can see, it is tight. You aren't really going to let someone who lives in England have bragging rights? are you?
Comp details are:
Website:   http://www.superbru.com/endofyear
Pool code: thudcase
Pool name: Green And Gold Rugby
It would be wrong not to take this opportunity to spout at the non-believers, those who have the hide to claim they are wallaby supporter. Take this walk of shame, and take it well TheRiddler, Ham, Cyclopath and RunningRugby. As if we were going to let them get 11 in a row…
Join now, you know you want to….