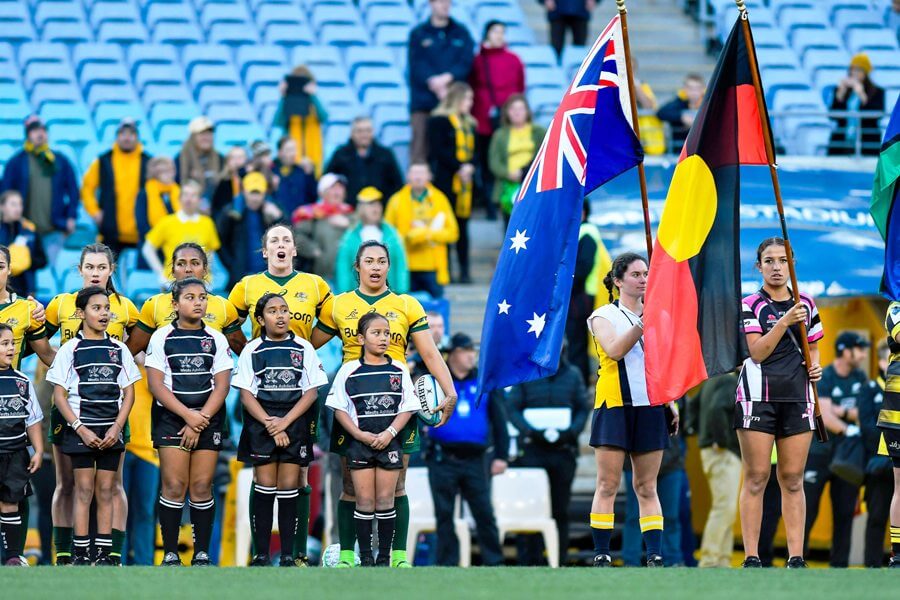 Women's sport has evolved in many ways in the past decade. Initially, it was just small changes and we weren't quite sure if they would amount to anything. Then, in the last two years, the transformation has been far more dramatic.
The Wallaroos played their first international game in 1994 against, unsurprisingly, Australia's  traditional rivals, the Black Ferns. Fast forward a decade and a half, and the Super W emerged in last year amongst a flurry of women's sport being played on a larger scale than ever before. All of a sudden the rules had truly changed. It was no longer just traditional women's sports in the spotlight but a newfound recognition and support for women playing AFL, Rugby League and Rugby Union. In Melbourne, the AFLW dominated the headlines while Super W Rugby managed to slide a little bit underneath the radar.
Women playing rugby can sit a little uneasy with some people, but why? Perhaps it's because rugby is traditionally be seen as the definition of a 'man's game' – the tackles are hard and the players are tough. People have said that they find it hard watching women play rugby. They don't like to see them tackle and be tackled. It seems to confuse everything they know about what it is to be a woman and to be feminine.
When I watch women play rugby I see the definition of empowerment and femininity at it's very best. I see women playing the sport that they love, and playing it with a high level of skill. The women who play Super W play Rugby like a girl, which means with heart and respect and giving it everything that they have.
Rugby has been known as a hooligan's game played by gentleman.  It is a game that is tough but always played with a touch of respect; respect for the umpires, respect for each other and, as a general rule, respect from the crowd. In consideration for this, then surely Rugby is the perfect code for women to be a part of and flourish in.
2019 is exactly the right time for Super W to set the world on fire. We, as a society, have finally reached a time where we can truly accept that woman should be able to play and be respected for playing any sport that they want, from netball to boxing to Rugby and absolutely anything and everything inbetween.
This is the year for the Super W, let's make it a great one.
Results from Week 1:
NSW Warratahs 26 (Grace Hamilton 2, Mahalia Murphy, Sera Naiqama tries; Ash Hewson 3 con) defeated Brumbies 0
Queensland 112 (Ivania Wong 3, Alana Elisaia 3, Alyssa Lefau-Fakaosilea 3, Cecelia Smith 2, Lavinia Gould, Christina Sekona, Liz Patu, Cobie-Jane Morgan, Kiri Lingman tries; Lori Cramer try, 12 con, pg) defeated Rebels 0