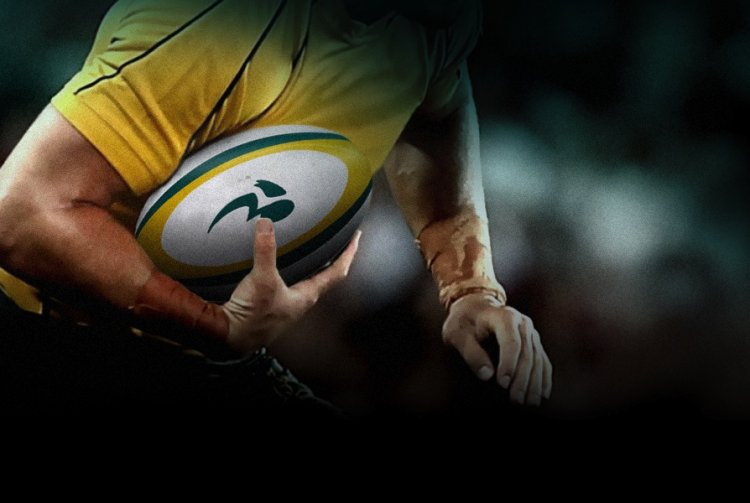 Over the past few decades the body weight of international rugby players has been consistently increasing. In the main such increases have occurred gradually, a reflection of improvements in resistance training and nutrition that have enabled hypertrophy gains without sacrificing speed and mobility.
A comparatively recent development, however, seems to be a deliberate preference for the use of very heavy players in the backline, most notably in the inside centre position. This would appear to reflect a fundamental rethinking of the role of the 12. Consider the following table showing the body weights of midfielders used by major countries in the European Autumn internationals:

Five-eighths

Inside Centres

Outside Centres
Australia
Cooper
84
Barnes
88
Ashley-Cooper
98
England
Flood
91
Hape
102
Banahan
115
France
Traille
100
Jauzion
105
Rougerie
104
Ireland
Sexton
92
D'Arcy
93
O'Driscoll
95
Italy
Orquera
78
Sgarbi
101
Canale
94
New Zealand
Carter
92
Nonu
102
Smith
95
Scotland
Parks
91
Morrison
103
Ansbro
92
South Africa
Steyn
88
de Villiers
100
Steyn
100
Wales
Biggar
90
Bishop
93
Hook
92
Data from espnscrum.com site

Body Weights of Tri Nations and 6 Nations Midfielders – Nov 2010
The table lists players in the 10, 12 and 13 positions for the nine Tri Nations and 6 Nations teams in matches played on the 19th and 20th of November. It can be seen that six of the nine inside centres weighed 100kg or more. Only three outside centres and one five-eighth met that weight standard.
Of the sub-100kg 12s, D'Arcy of Ireland and Bishop of Wales each weighed 93kg while the Australian Barnes weighed only 88kg. Significantly, the Wallabies have also played the 85kg Giteau at 12 on this tour while the All Blacks have made use of the 108kg Williams.
Traditionally the 12 was the more thickset of the two centres, although by no means a huge player. He could play a crash ball type game but also had the speed and agility to be able to exploit gaps. He was expected to be a very solid defender who could cover if necessary for the less robust 10.
Reflecting its labelling of the 10 and 12 positions as first five-eighth and second five-eighth, New Zealand pioneered the practice of replacing a conventional inside centre with a player whose skill set and experience were those of a 10. More recently there has been a general tendency and expectation for five-eighths to attack the line rather than playing an essentially "white shorts" game. Having two light-framed players side by side each attempting to explore gaps encourages a very aggressive defensive reaction.
Possibly because of this, many countries, including New Zealand, have gone back to a more conventional inside centre, but with the important difference that these players are now very large and physically imposing. The notable exception to this trend is Australia.
The Deans experiment
Robbie Deans has now been coaching the Wallabies for just under three years. I have previously written about the physical conditioning regime that Deans and his strength and conditioning coach Peter Harding have implemented ("The Wallabies – sprinters not stayers"). But it is the type of backline structure and play that he has been developing that will distinguish his tenure as national coach.
As can be seen from the table below, when Deans took the Wallabies to Europe in 2008 their body weight and age profiles were little different to what they were two years previously. Two years later the average body weight and average age of the backs have declined dramatically:

2006 Squad

2008 vs. England (Nov)

2010 vs. England (Nov)
Average body weight (kg)
102.6
102.1
99.7
Average body weight – forwards
111.1
110.6
110.3
Average body weight – backs
91.8
92.4
87.6
Average age (yrs)
26.1
26.6
25.1
Average age – forwards
26.8
26.4
Average age – backs
26.4
23.6
2006 data from "Building bigger and stronger rugby players – the Sydney University experiment"; 2008 and 2010 data from espnscrum.com.site

Body Weight and Age Statistics – Wallabies 2006 to 2010
The 2010 backs are on average 4.8kg lighter than those of 2008 and 2.8 years younger. The inside centre on the earlier tour was Stirling Mortlock, who at 100kg was 15kg heavier than his successor Matt Giteau. During his tenure Deans has taken on tour quite a number of very young and small backs while ignoring or discarding heavier and more robust players. His desire to groom such players creates a potential imbalance that would seem to be reflected in the figures in the table.
Typically his backlines contain four players who would be classed as playmakers, and inevitably the 12 position is filled by a back-up five-eighth. Having a small 12 and multiple playmakers in the one backline may prove to be an inspired strategy, although it hasn't yet yielded obvious dividends. Clearly this approach is at odds with the current thinking of the other leading nations, who all appear to have identified the inside centre position as requiring a very big player. Presumably next year's World Cup will determine which approach prevails.