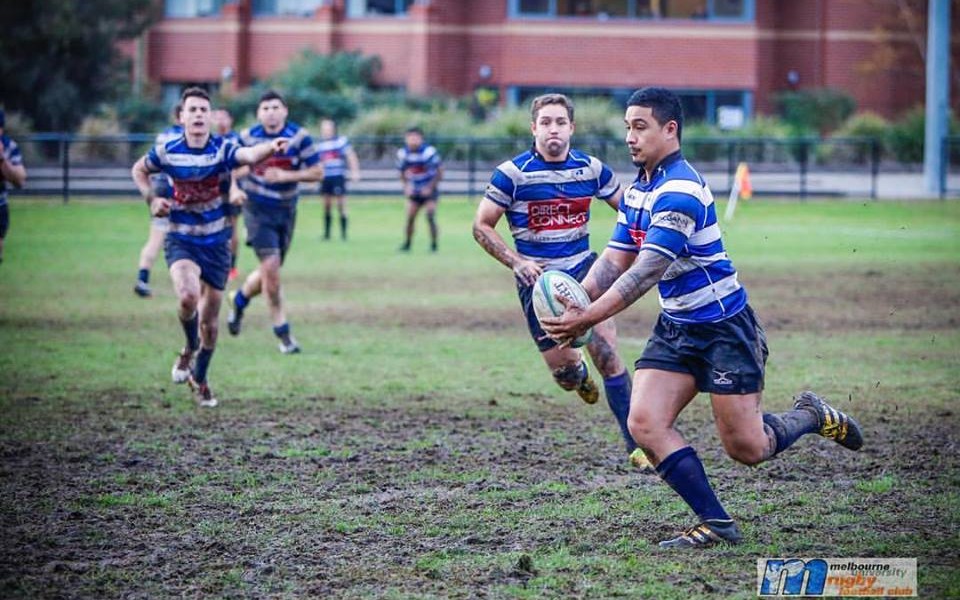 Round 15 in the Victorian Dewar Shield is unlikely to see any upset results.
With the top of the ladder teams facing the lower half of the competition, and Moorabbin enjoying the bye, the round should maintain the status quo.
The all-conquering Harlequins return from the bye to face strugglers Footscray Bulldogs. Despite the match being played at the Dogs' pound, the home team doesn't present a threat to the competition frontrunners.
Second placed Melbourne Unicorns will play Southern Districts at Home.  The Pirates finally scored their first win last week, thanks to a last minute try and a conversion from the sideline.  It's hard to see the Pirates win against a very solid Unicorns.
Box Hill shook off some cobwebs in the past weeks to regain the form of the begin of the season.  They travel to Frog Hollow Reserve in the second "battle of the hills" of the season. With the Eagles in declining form, the Broncos should come home with a win.
Finally, newly crowned fourth-placed Power House will test their credentials against Melbourne University.  With a bye next week, it's important for Power House to come away with a solid win.  With only a few games left in the season, this could provide the opportunity to put some space between them and Moorabbin.
The Games
Endeavour Hills v Box Hill – at Frog Hollow Reserve
Footscray v Harlequins – at Henry Turner South Reserve
Melbourne University v Power House – at HG Smith Oval
Melbourne v Southern Districts – at Romanis Reserve
Bye: Moorabbin Rams
The Ladder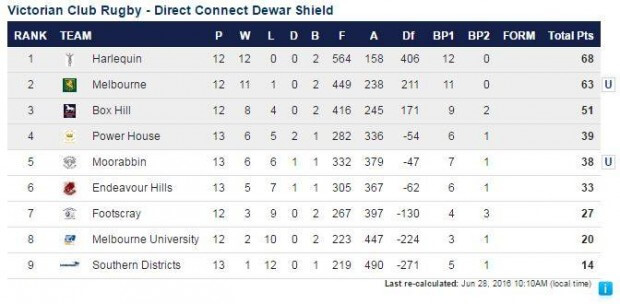 Photo credit Melbourne University FaceBook Page