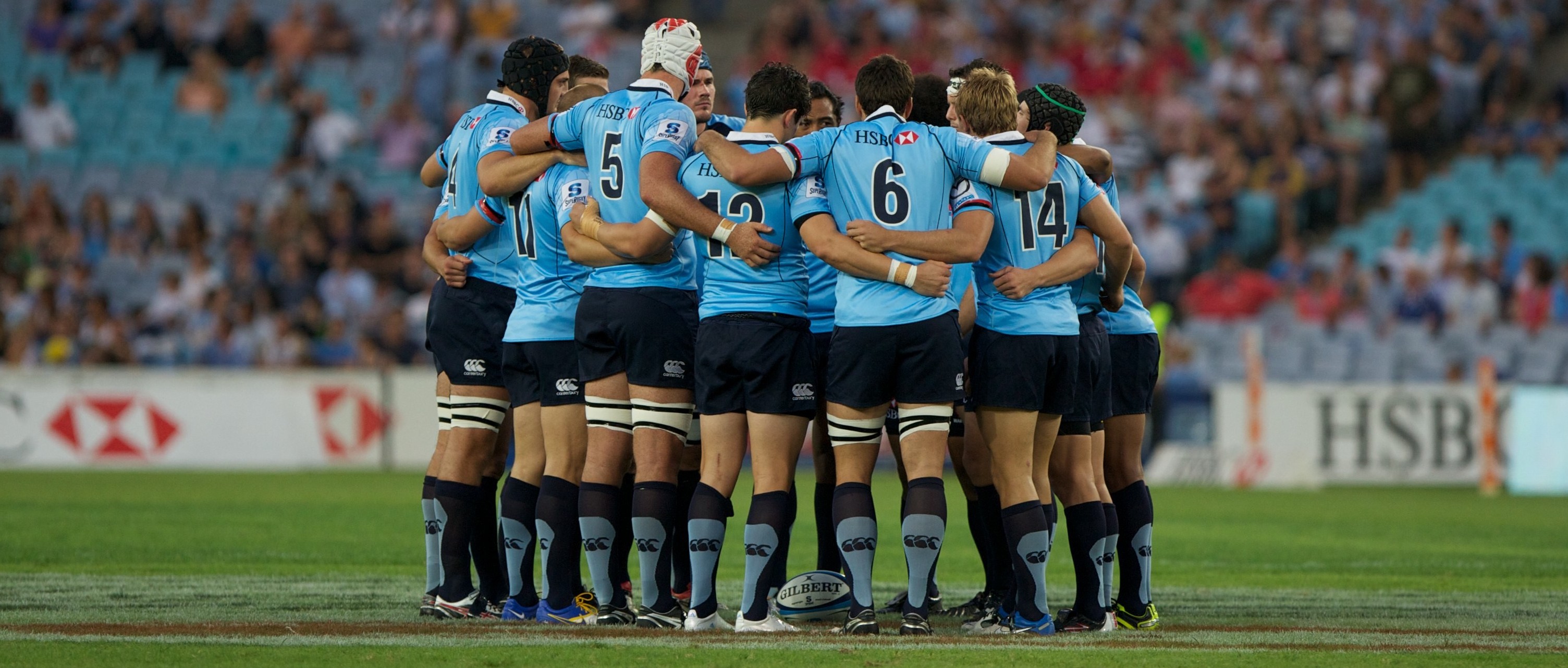 Ahh, the sweet taste of Deja Vu.
The Waratahs are playing poorly with an injury list as long as your arm, and the few people that bother to turn up to their games are voicing their disapproval. Something needs to change, and since every man and his dog are chipping in their 2c I thought I'd have a crack as well. Here are my seven simple suggestions to fix the current issues in Tahland:
1. They need a new captain. Hangers doesn't cut the mustard. In all three of their losses the Tahs have looked rudderless at crucial periods. Other senior players should also shoulder the blame for this, but your leader needs to be just that- a leader, a bloke who says (to paraphrase Matt Giteau) "shut the fuck up, I'm the captain and here is how we are going to win the game". I can't comment on Hangers persona behind closed doors, nor the regard in which he is held within the team. And couldn't make the same judgements about his potential replacements. But surely you need to give the role to Barnes or Robinson.
2. They need more Timani. Either Sitaleki or Lopeti, or both. At the moment the forward pack lacks venom- blokes who run at pace at the opposition with a view to putting them in hospital. TPN has lost his usual mongrel, and it is very questionable that Dean Mumm ever had any to begin with. The imminent return of Wycliff Palu should also help in this department.
3. They need to lighten up a bit. Watching the Tahs play is like watching an out of form batsman at the crease. You know the type- they come in and you can tell they have a million things running through their head, most of them telling them NOT to do this or that. They are so worried about failure that it is almost impossible to succeed. The same can be said of the Tahs.  They never throw a risky pass for fear of dropping the ball, they rarely take on the line inside their own half for fear of being caught in possession and conceding a turnover or penalty. In short they need to free the shackles and just have some fun.
4. They need to bring back Tom Carter. For some reason the Tah backline just doesn't function without him there. Maybe it's related to number 3, as he is one of the few who actually does look like they are enjoying themselves. He is a rock in defence and makes the advantage line consistently, which can be said of few others in recent weeks. Plus the Waratahs have been really struggling to work out whose job it is to rub opposition player's heads into the turf after being tackled, or give the sarcastic hand clap when they make a mistake.
5. They need to present Sarel Pretorius with more options. Great halfbacks are great because faced with three or four different options they will take the right one every time. Sarel is not a great halfback but he is a very good one. He was stymied on Saturday, but not by the Force. There were no Tah forward runners in motion, no angled runs in the backline. Quite simply Sarel never had a decision to make, and neither did the Force defence. Sarel is a key player for the Waratahs, but for him to succeed you need to give him options in attack.
6. They need to make more use of Foley and Ashley-Cooper. These two blokes are starting to hit a real purple patch of form, and the Tahs should be looking to get the ball in their hands at every opportunity. They are both elusive ball-runners and generally take good options under pressure. Both should take a leaf out of Digby's book and come in closer to the ruck looking for work, giving Sarel and Berrick another card to play on attack.
7. They need to find a magical genie who cures injuries. Surely it can't be that hard. It would bring back Mitchell, Elsom, Vickerman, Turner, Pakalani, McCutcheon and Fitzpatrick, and then you could have him on hand to fix Horne, TPN and Palu when they inevitably break down in the not too distant future.
There. Seven easy steps to a Super Rugby title. Who says being a Super coach is a demanding job? I'm knocking off and hitting the golf course.
What are your suggestions for the Tahs?