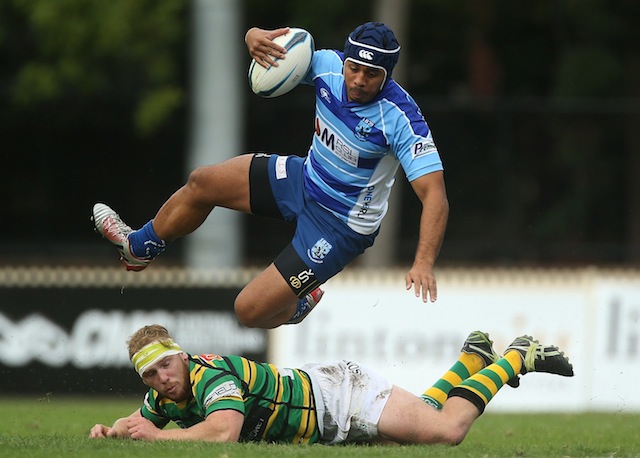 I recently contributed on the future of the Shute Shield. IMO the competition is unsustainably dominated by a few and the west is being left to wither & die to the detriment of the whole competition. The article had some great feedback and respondents varied in their read on the situation (a compliment to the calibre of patronage).
Today on offer is a plan on how to not just fix, but completely reinvigorate the competition to once again being a show-case, if we are but brave enough to have the vision.
The Plan is built on 4 components:
1.     Get & Keep Players West.
For too long the likes of Penrith, West Harbour & Parramatta have been little more than incubators of players for the east. This must be stopped. But how? They must be structurally able to compete. I propose two core ideas:
a)    Steal an idea from the NFL draft. Firstly, if you are signed professionally for ARU, Super or NRC and you are based in Sydney then part of that agreement is that you play any club rugby where you are told. These "Power Players" are to be allocated to clubs who need them – ie who finished at or near the bottom of the table last year. I'm not talking wholesale redistribution or Wobblies we don't ever see, but rather (say) a dozen regular players are distributed as needed to balance the competition.
b)    This is supported by a different approach to the NRC. Sydney with its size & strength should have 3 Franchises: North, South and West. North would be Eastwood, Rats, Manly, Gordo & Norths. South would be Wicks, Uni, Southo's & Beasts. This means West will only be able to pull from Parramatta, Penrith & West Harbour. This will naturally incentivise hungry players to stay or even move to those western clubs to access a pathway to NRC and beyond.
2.     Fresh Blood
a)    Promotion and relegation must be reintroduced into Shute in 2-3yrs time. This is critical to get fresh blood to prevent stagnation. However it must be supported the right way. To be considered a club must win Kentwell PLUS Club Championship. Even then they must be invited based on whole-of-club strength including administration, grounds, facilities, player depth to support 2/3/4 grade etc and may accept or decline. Looking at perennial Kentwell Cup power-clubs (eg Drummoyne & St Pats) and even recent newbies like Balmain they can muster the strength given the time and the prize.
b)    Leveraging 1.a above, as the bottom Shute club is relegated to Subbies, any Power Players they have are automatically sent to the newly Promoted club. Further, the Promoted club and the next 2 bottom-finishers in Shute split the residual pool of Power Players between them. This should provide ample Power Players (approx. 5-7) for the Promoted club to not simply get bashed out in their first year.
3.     Sustainable Affiliations
This is the hard one, but we must learn from US colleges and Sydney Uni. Through ARU leverage we access sponsorship and scholarship to affiliate Parramatta with Macquarie Uni, West Harbour with UTS, Southo's with UNSW and Penrith with UWS. Tie scholarships into the clubs so that guys coming out of Aust Schools, U19's and 20's have somewhere to go other than Sydney Uni or bloody Toyota Cup. We could also use the same mechanism to attract key young foreign players (eg Eastern European Front Rowers) from the U20 World Cup
4.     Capture the Kids and build the market
Have you seen the cost of Little Athletics, soccer, league etc lately? With 3 kids it kills me. I would subsidise U16 and down club-rugby (not schools) comps throughout Sydney but with a priority on the west to get them registered for (say) $50 a head. Price-incentive the parents to get the kids playing RUGBY especially in the west where price matters. Build the player base AND the consumer base who will support the now-winning western clubs.
We will positively attack west Sydney through this plan: make their clubs stronger immediately with Power Players, give their hungry players incentive and path-ways, attract younger colts players out there through scholarships and build the market where it is most-ripe.
And here's where it now gets subversive. Consider that Parramatta and Penrith are more-often-than-not weak in the Mungo and the GWS Giants, besides just not being popular in western Sydney, struggle on the field too. The west is tired of losing.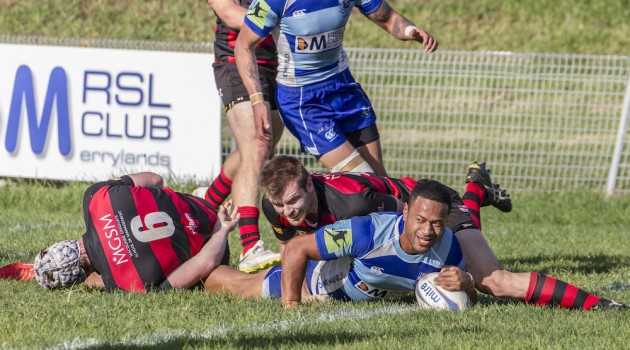 So I say steal an idea from Mungo and on the back of newly competitive western rugby clubs, reinvent & restart the Fibro's vs Silvertails under-current. Market it as the west vs the east except with the west winning for once. Then just watch the west rally behind those twin banners of winning clubs and a red-ragger message they can relate to. Yes it will make the private-school easterners uncomfortable, but that's partly the point – to recognise that what was once good enough is no longer good enough.
We have a real opportunity to give the west the clubs and the game they can rally behind if we take the challenge. And then we reap the reward as this approach will also have benefit to the whole comp and even the national ARU game because by making the Shute Shield larger, stronger, self-renewing, more diverse and giving a better platform to compete with Mungo, AFL and the Soccer.
I believe we can actually own western Sydney if we really want to. And with an injection of blue-collar players and supporters that strong, on-top of a national structure that has already won 2 World Cups and is already a world top5 competitor… well I would like to see that.
So there is a plan to consider. And it's meat & potato's stuff at that. It brings the best our game can offer to provide a life-line to the best comp our game has.
Or am I wrong?