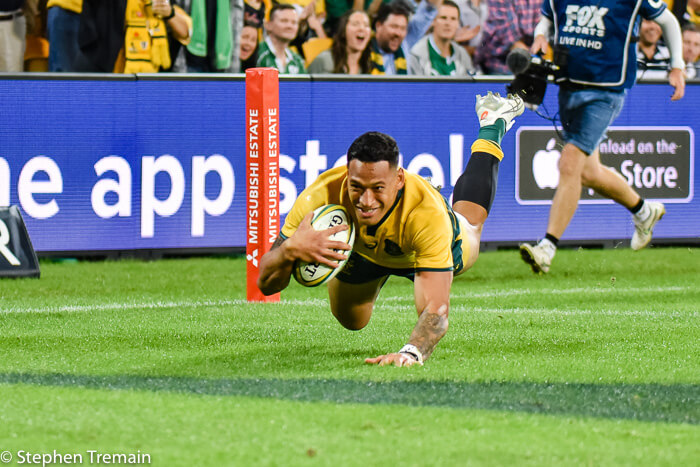 Tuesday's Rugby News sees Folau fight fitness and future, Tupou ready to step up and start, Slipper courted by the Brumbies and Crotty set to return from a concussion
---
Folau 50/50 over fitness, future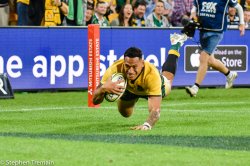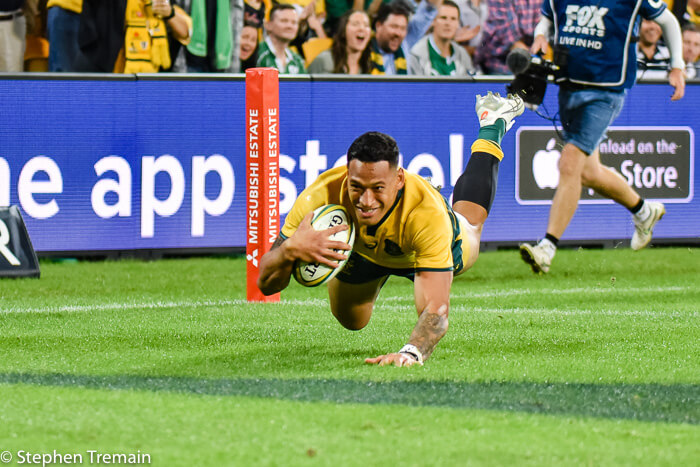 As we get set to recommence the Rugby Championship, Israel Folau has rated himself a 50-50 chance to line up against South Africa at Suncorp this Saturday.
Folau has been plagued by an ankle injury that kept him out of the side's second Bledisloe match a fortnight ago and he was optimistic about his progress.
"It's coming along well," Folau said. "I've been doing my rehab over the last couple of weeks. It's progressing well and we will just take it day by day and then see where it goes from there."
Folau only started running on Friday and rates himself a 50-50 chance of playing, but he will limit his amount of training throughout the week in a bid to regain fitness.
"I guess I will know more as the week goes on but today will probably be the second day where I will get out to go there and have another crack and see how it feels again," Folau said.
Interestingly, the conversion then shifted to the star fullback's future, with his contract with the Waratahs is set to expire at the end of the year.
This talk has come from the news that his wife, Maria (nee Tutaia), has been given clearance to play netball for an Australian team this year and has been heavily linked with both the Greater Western Sydney Giants and Sunshine Coast franchises.
Folau tried to play off any correlation between the destinations of himself and Maria, stating "We'd both like to be in the same state. It would make things easier, being athletes, it doesn't always go that way. The best thing about that is me and Maria have been doing that for the past three years now."
However, it was clear who truly wears the pants in the relationship as when he was asked about what would happen if he signed for a super rugby team outside of the state she was playing in, he said "I'd be in trouble"
Hopefully, Folau can recover in time for Saturday's clash as he is arguably our most dangerous weapon. As for his future, it'd be wise to keep an eye on where his wife end up, as this will be integral for where he signs if he enjoys living.
It's Tupou time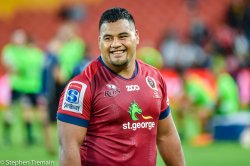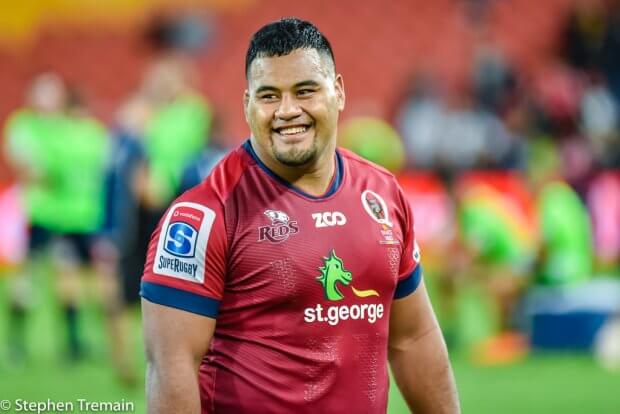 With one big star racing to be fit, another key Wallaby is set to return to the fold and is keen to start.
Taniela Tupou is set to return after missing the opening two games with a slight hamstring tweak and is ready for his first Wallaby starting jersey after a less than impressive scrummaging performance from the side.
"Obviously been doing a lot of rehab training the last few weeks with the physio," Tupou told reporters in Brisbane on Sunday. Tupou said. "It's definitely getting better and hopefully get to play the next few weeks."
The Wallabies pack was underwhelming across the two tests against New Zealand, making little to no impact against the world's best pack and the challenge does not get easier against a physical and angry Springbok side.
Tupou has been the form prop across the Australian super rugby sides, becoming an integral part of the Reds' dominant scrum and despite his lack of experience, he believes that he is ready to start if called upon by Michael Chieka.
"If Cheik wants me to start, I will take that with both hands. It's something I've been really looking forward to."
"I've been on the bench and I've been playing a few games, but if Cheik wants me to start I'll take that chance."
Reds and Wallaby teammate Lukham Tui backed the Tongan Thor to start for the side, believing that his inclusion would be a huge boost for the Wallabies.
"Whatever team he plays in he will make a big impact," Tui said of Tupou. "He is a game-changing player. Almost a one of a kind player."
Tupou is a huge inclusion for the side regardless of whether he starts or not. His explosiveness is much needed and hopefully he is given a chance to start throughout the Championship, although it might be best to ease him back into the team to prevent any recurring injuries.

Slipper given second chance at ball
After being dismissed from the Reds after testing positive for cocaine, James Slipper is set to be thrown a lifeline by the ACT Brumbies.
It's been revealed that the Brumbies are currently lead the race to sign the experienced prop for 2019 after negotiations with the Rebels broke down in recent weeks.
Slipper is unwanted by Hardman and coach Brad Thorn after his two-month suspension for cocaine use left him on exile island with fellow former internationals Karmichael Hunt and Quade Cooper.
Slipper met with Brumbies coach Dan Mckellar after his dominant performance in Queensland Country's 45-35 win over the Canberra Vikings in the opening round of the National Rugby Championship.
With the Brumbies losing Ben Alexander to retirement last week, the signing of Slipper would be smart business for the ACT side, especially with the reduced price tag that he would carry after his departure from the Reds.
However, his future remains up in the air, with the QRU seeking to clear part of his $500,000 salary from their books whilst Slipper has indicated that he does not intend to see out his contract in grade rugby like Hunt and Cooper.
I'd prefer not to be (playing club rugby next year)," Slipper said when asked about the possibility in August. "Whether I stay or not, it will be tough."
"It'd be tough to go back, it'd be tough to stay and it'd be tough to go and an option would be pretty hard."
A Brumbies source has confirmed the meeting with Slipper and Mckellar did occur and talks between the two parties have begun.
Slipper has shown great form in the Wallabies trial match and the opening match of the NRC and if he continues his great return then he could be a great asset for the Brumbies.

Crotty's career isn't shot(ty) yet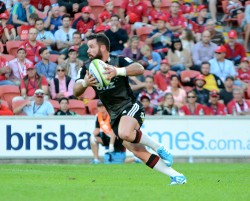 In good news for the All Blacks and rugby in general, centre Ryan Crotty is in line to return to the All Blacks after his latest concussion within a series of sickening incidents over his career.
Crotty was knocked out during the first test match when he was involved with a nasty head collision with teammate and centres partner Jack Goodhue.
All Blacks coach Steve Hansen described Crotty along with flanker Sam Cane as "symptom-free" after their recent head knocks, stating that they will be monitored ahead of the Test against Argentina in Nelson on Saturday.
"Ryan and Sammy are both tracking along nicely. We'll make decisions about them during the week," Hansen said.
However, Sonny Bill Williams is confirmed to be absent from the side this week, with the inside centre still suffering from a shoulder injury.
Williams is in Nelson with the squad but the best case scenario for a return would be against the Springboks next week in Wellington.
"We've just got to get him back into contact and make sure that his shoulder is OK so we'll give him a bit of time to do that," Hansen said.
Although it's good news that Crotty is back, I worry about his future not only during but after his career. His sister put it best, I would much rather he grow old and able than having to fight his brain forever.