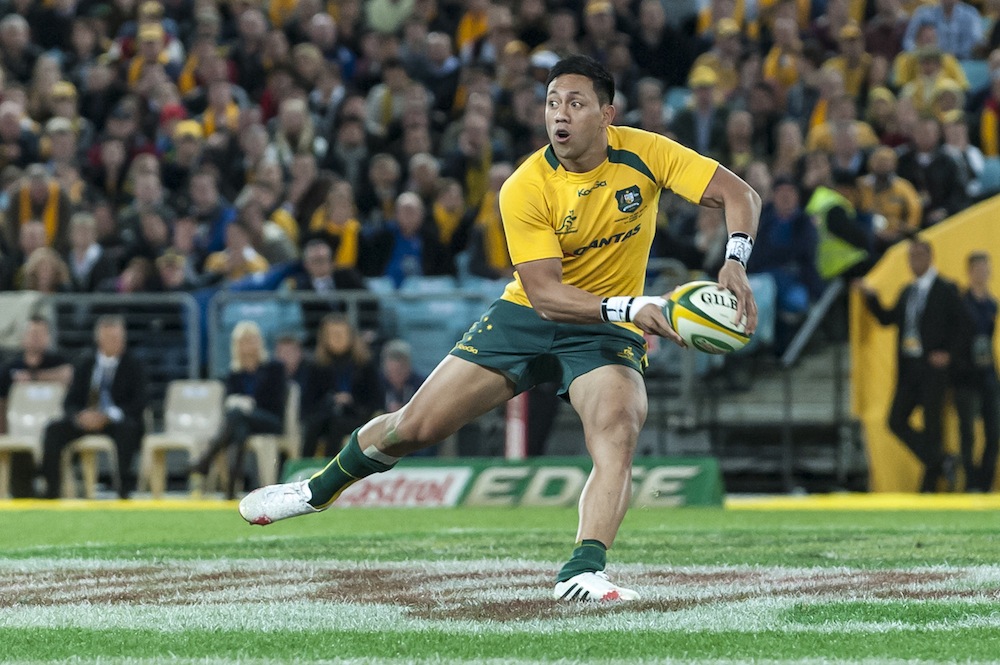 After yet another Wallaby loss in deplorable fashion and watching a totally dysfunctional and toothless attack from the men in gold it inspired me to consider and pull together some thoughts that have been knocking around for a couple of years.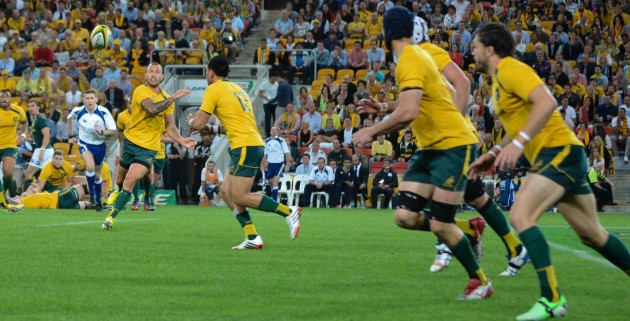 Before the Lions series G&GR posted a couple of opinion pieces about backline play, where I opined on the merits of playing dual Fullbacks and secondly about playing a dual playmaker or 'two 10' system. Well I think the Wallabies wings and fullback are working reasonably well.  Where they are being let down totally is in the midfield.
Now many here will harp on about no backline being able to shine behind a beaten pack.  I would seriously suggest that they review the 1988 Wallabies tour to Britain. The pack was demolished by England, but some sublime backline play meant they came away with the win, all off the back foot.  It all came down to execution and backline structures.
In a review a decade later G&GR writer and the then Wallaby Coach Bob Dwyer said it was the only time he could remember when a winger (Campese) carried the whole side.  I don't doubt that Campo had something to prove to himself and others after a very ordinary Bledisloe series where he was destrroyed by John Kirwan.
So to get to the point of this bit of opinion I will first refer back to the earlier piece on playing two No.10s or a second five-eighth.  In the earlier piece I argued that Australian rugby has looked at the NZ playing system and thought wow, that second five-eighth idea is a good one.
From there we have seen a multitude of players through the No.10 and No.12 jerseys.  What has been lacking is balance with who has been selected.  The big issue as I said in that first piece was the very idea of a second five-eighth. The NZ sides do not play a second No.10. They play a true inside centre and have named the position second five-eighth probably because of his positioning on the field, in exactly the same way as the French and Saffers play the openside flanker in the No.6 jersey.
We have a situation of Leali'ifano playing No.12 in the mode of a No.10 and either Toomua or Cooper playing No.10 as a No.10. This structure has done a couple of things to the Wallabies in my opinion:
1)    There is no midfield straight running. Some will protest this and point to the one or two instances per match that Lilo will make a run and straighten the attack.  From my recollections those runs have been made from a position of 10. The 10 usually receives the ball and sees another distributor outside of him to take the pass, or a choice to go wide (to a non passing 13) which is being rapidly shut down by fast 'up and in' defences.   So they crab and offload, crab and offload.
For having two "playmakers" the Wallabies have made little play really, and from what I can see that is down to having no real options, even with what should be overwhelming possession stats.  The Wallabies with a two 10 system rarely attack in the 12 channel, crabbing and passing to 13 or wider.
2)    By having two 10s the players are running (or should I say walking) off two play makers. The 9 is looking at two options in the backs and taking that second to assess instead of just giving it.  The rest are wondering who is going to eventually give them the ball to attack and what is it going to be structured like, and then who is getting the second phase distribution role?  The players are all too often appearing confused or slow to react to what is going on.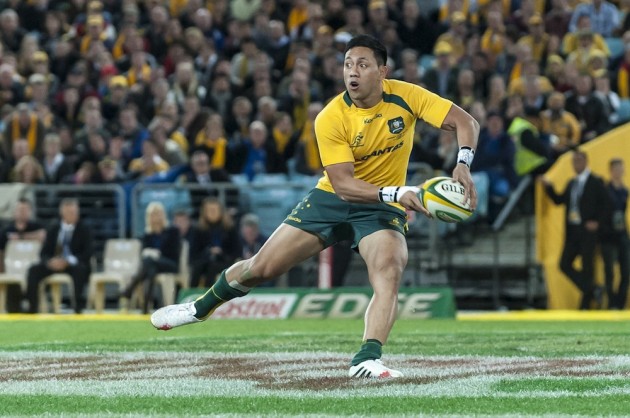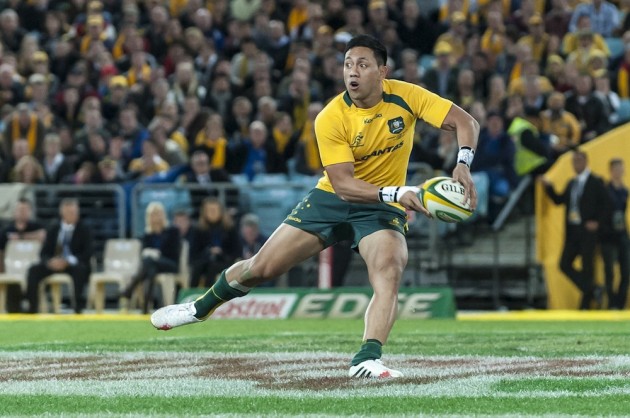 I always see great Rugby sides as having very balanced components in skill sets, technical abilities and how those units combine together to make the sum of the parts better than the individuals. The crux of this is that I just don't see any balance in the Wallabies in many key places from the Front row, second row, back row and the 10/12.  Whilst the front and back rows are hobbled by lack of depth options (which in turn is limiting the choices in the second row) the 10/12 is in my opinion hobbled by philosophy.
The basic idea of playing two 10s is great on the surface when you consider that it should instil the opposition with uncertainty because of what should be the greater attacking threat across the park. In practice have we ever seen that from the Australian system of a second 5/8 (i.e. That of two 10s)?  In my opinion the answer is no – all we see is confusion.
Two weeks ago Ewen Mackenzie spoke heatedly in the post match presser about simplifying the game plan due to skill deficiencies in players.  Perhaps although there are some well discussed skill issues, but I suggest there are also structural issues.  If Link wants to simplify the plan, he should start with the base structures. Lets see a basic well formed backline that ticks the key skill sets for each position and plays to those basic patterns, I would guarantee you would see better executed attack.
So if I was selecting a backline for the Wallabies it would look significantly different in structure, but not too different in personnel.
My backline:
9. Nic White
He had a very average game Saturday night but I doubt he kicked everything of his own accord. To me it looked like the plan he was given. Genia will need to earn back the spot he effectively lost through abject performances and 40 minutes and what I saw were not enough.

10. Christian Lealiifano
The best all round 10 in Australia and essential for his place-kicking. Either Toomua or Cooper on the bench, mostly likely Cooper as a back-up kicker.
12. Horne or Godwin
I really don't care which.  They are 12s playing as 12s.  It is not just the fact that the Tahs ran nearly everything this year that made them a potent attack.  It was the base structures and the straightening of the attack at 12. I believe Godwin is the future at 12.
13. Tevita Kuridrani
With AAC's issues with passing left to right it is too easy to shut any attack down by defending on his strong passing side. I would suggest Kurindrani will improve greatly in a good structure and players in support.
11. JOC/Tomane/Betham etc.
Whoever is fit (or not in the sin bin) is keeping this jersey warm for Henry Speight.
14. Ashley-Cooper
His passing issues are not a problem out on the wing and he can fend and go to ground as much as he wants as long as he retains his Mr Reliable defence and security in contact.
15. Israel Folau
The Bok test at Newlands was the first time he was beaten in the air this year and I have seen him put down one ball all year.  His running attack whilst not great is second only to JOC in metres (Fox stats as quoted on the Rugby Club) and I would argue hobbled by the very issues being discussed in this article.  Work on his kicking, it is just as good as AACs as it stands anyway.
Anyway over to the G&GR crew to discuss the merits of the system and selections – does anybody think the two 10 system is working as it was supposed to?
Who would ideally be Wallaby 12?
[poll id="100″]