Welcome to the Social Pages – Mad Monday edition. At the end of the Super Rugby season it's easy to fall into a bit of a depression: what am I going to watch on weekends? Do I now need to spend time with my family? Really? Well never fear Social Pagers – next week we'll have the Social Pages Awards!
Lipdogg's farewell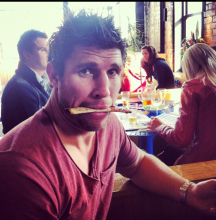 Few people made writing the Social Pages as easy as the Michael Lipman. A few weeks ago, when the Lipdogg retired from rugby, I promised a Social Pages-style tribute: one that reflected the love, respect,  and uneasy infatuation of our imaginary relationship.
Thanks for all the memories mate, both on the field and off.
The Retirement Stitch-Up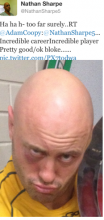 There is no doubt that Nathan Sharpe has made a tremendous contribution to the game at every level. Adam Ashley Cooper added his plaudits during the week.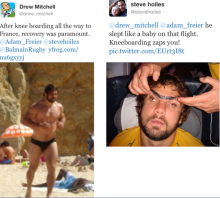 Site favourite Adam Freier also featured in the twitterverse this week. Isn't it nice to know you have real friends, Adam?
Pulitzer Nominations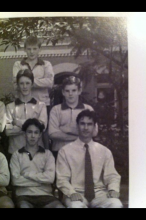 No, this isn't a filter. Yes, this is Stephen Moore, in what I am told is Grade 6. All together now? Aaaawwwww!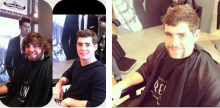 In other growth-related news, Liam Gill aged in reverse: from the indeterminate-aged Higgers-hopeful to the fresh-faced young man cursed by cuteness and dimples. He should be commended on his homage to the leather subculture along the way.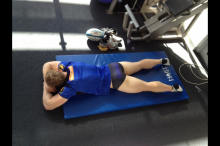 And I've saved the best for last. Saint David of the Onside was doing stuff on a mat during the week and an unknown angel of awesomeness posted this pic. Actually, we think the angel of awesomeness was Keiran Longbottom, but I can't confirm. I don't know why he was in budgy smugglers and socks on a stretching mat, I don't know where his shorts are, and quite frankly, I don't care. 
Homework
For the Social Pages Awards, what categories do you think should be included? Any standout tweets for the Hall of Fame?