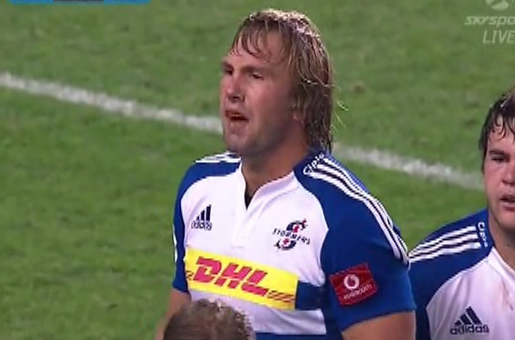 In last weekend's match against the Crusaders the Stormers managed to win only 56% of their lineouts. Why?
Key Points:
The Stormers won 56% of their lineouts
Only 2 losses were due to throwing errors
50% of their throws were to Andries Bekker
Well, they actually won 11 of 18 (61%) but those numbers include two where they chose not to throw the ball into the line and instead threw it to the prop standing in the front position. That worked really well with a 100% success rate!
Why did they perform so poorly? It must have been Deon Fourie's throwing – it's always the thower's fault, isn't it?
No – of the 16 lineouts thrown into the line I rated 14 throws as good (88%) and he was 100% accurate with the throws to his prop so he actually had 16 good throws from 18 (89%) and that's a pretty good number by professional standards. Looking at it another way the Stormers lost both of the lineouts where his throws were poor so those throws caused 29% of the losses, which is not as good.
The biggest problem is that the Stormers rely so heavily on Andries Bekker to win their lineout ball, that they have become very predictable. In this match they threw to Bekker in 50% of lineouts, to De Kock Steenkamp in 38% and to Duane Vermeulen the remaining 12%. The Crusaders' job was made easy for them – mark Bekker and Steenkamp hard and you're in with a very good chance of winning or disrupting the Stormers' lineout ball – and the Crusaders did it well.
Having just two jumpers makes it too easy for the opposition to spoil vital lineout ball. Who should those jumpers be for the Wallabies, against the Lions?
For a more detailed discussion on this whole topic of how many jumpers you need and who they should be for the Wallabies, click here.
[youtube id="y5R1cfmnb3o" width="600″ height="480″]