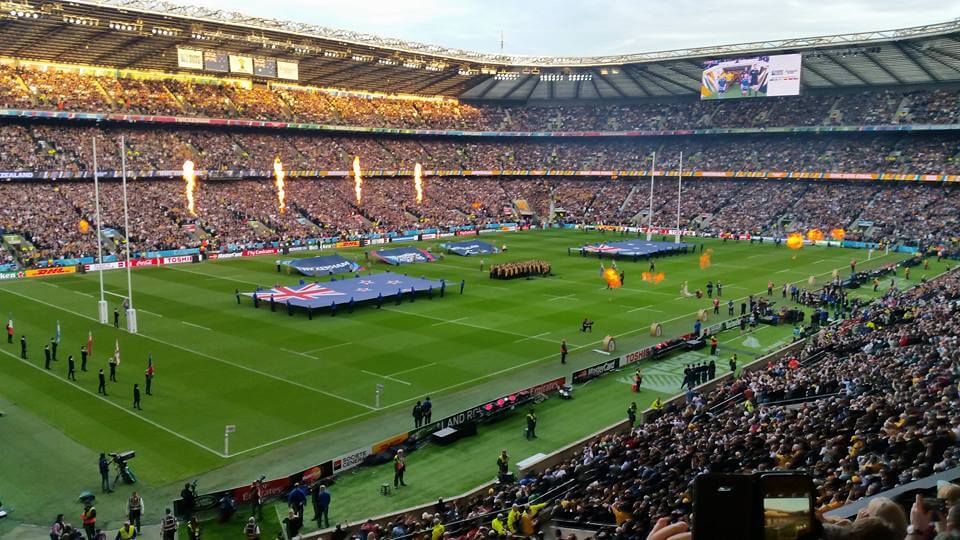 Anyone else been to a RWC final when the Wallabies were in it?
OMG OMG OMG OMG OH. MY. GOD. We were in the final. Playing New Zealand. AND. I. WAS. THERE. (Gulp)
(Sorry for the capitals and full stops fellas but I was EXCITED.)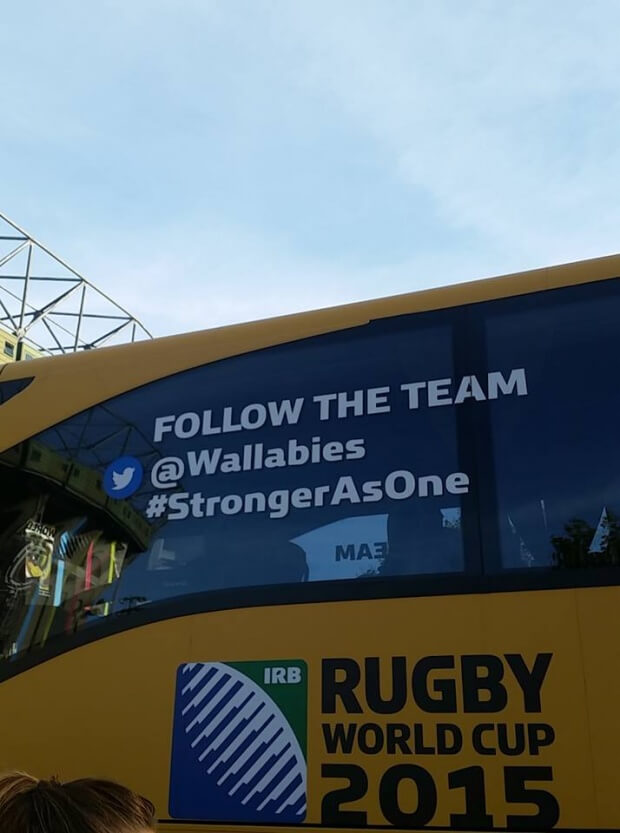 Support of the neutrals seemed pretty split. Mainly along the lines of nationality of spouse/partner I think. But deep down the under dog got some cheers. Some may have been silent so as not to cause domestics but still they were there…….
I wake up this morning wondering if it was all a dream…….. but alas the Wallabies were beaten by the better team and the All Blacks became the first team to go back to back and lift the William Webb-Ellis cup for the third time. Congratulations to the NZRU.
We had a function yesterday morning with Clarkie, Kaf, Swainy and Sharpie. Those watching from home may have seen the "colour piece" that was filmed. It has been great over the last few weeks to see these guys (and Kernsy), and get some inside perspective on what happens on a World Cup campaign. We also got to see various members of the current squad at times and from the perspective of someone who has been to a few of these shindigs, it was good to see, and hear the differences in the squad.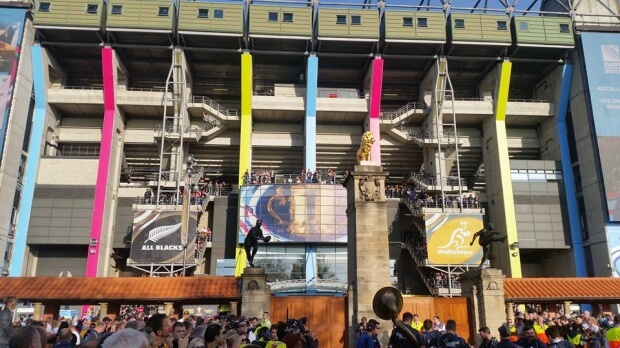 Confidence was high but certainly not over the top.
On the bus to Twickenham we were kept busy with trying to see how many waves we could get. Thumbs up counted double. And we got a few. We may or may not have had a few nerve settlers by this point……
Once we got out to the ground the reality of the task at hand suddenly kicked in. There was black everywhere! I started to think that we were going to be decidedly out numbered. Once the crowd had settled inside you could see the scatter of gold but black still dominated.
How good was that game? I for one am very proud of our boys. They played well but I got the feeling we were going to be in some strife when Douglas & Gits were forced from the field in the first half. The boys kept playing though, and throwing themselves into everything.
You could see at the end that they were all shattered. Some of the guys could hardly make it onto the stage to accept their silver medal. And I am also sure I am not the only one who shed a tear when Cheika was presented with his.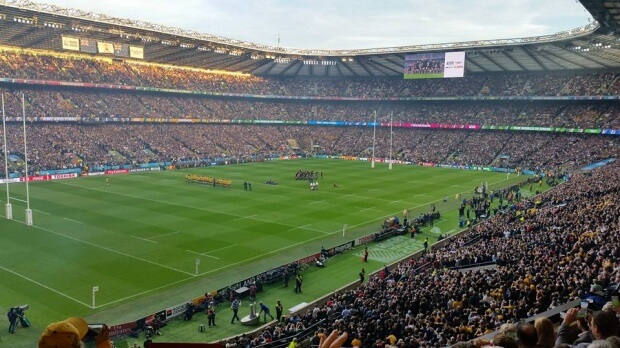 I need to make some more thanks here. I have been on this odyssey with a mob called 'We Love Rugby'. Thanks have to go to all the staff who make these trips possible as I am sure herding cats would be much easier. If you are looking for an organised tour with like minded people I can heartily recommend them. In my case Ryan, Chanelle and Brad need a lot of credit for getting me through yet another RWC, if not entirely in one piece, alive.
Well. That is it for another four years. (Yes All Blacks supporters, I know it is 4 more years. To Mr Gregan, Can you please appologise for that sledge. It keeps coming back at us…..)