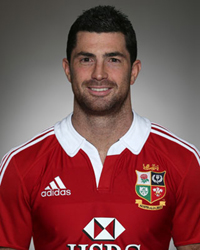 In the first four parts of this series I've talked a lot about the performances of those 2013 Lions players who also played in the 2009 series against South Africa and how the coaches would favour their experience when making selections for this series.
In the first test of the 2009 series Lee Byrne (Wales) started at fullback with Rob Kearney (Ireland) coming off the bench. Byrne played reasonably but when Kearney came on he gave an absolute master class in fullback play. He retained the starting position for the second and third tests. There is a very good case for starting with him at fullback again in Australia.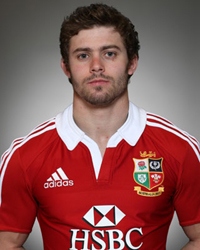 However that would mean ignoring the brilliant play of Leigh Halfpenny (Wales) over the last few years. Halfpenny was selected for the 2009 tour, then had to withdraw due to injury but since that time has been superb for Wales. He was voted the player of the Six Nations tournament in 2013 – he is very good under the high ball, in defence and provides a good link in attack. His goal kicking is also a great asset, particularly from long range so I expect he will start at fullback.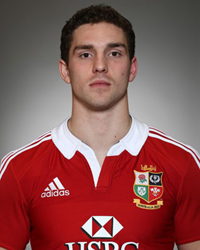 On one wing I expect George North (Wales) will be a definite starter – he is a constant threat in attack and is good under the high ball. He comes infield looking for work in attack and will be a handful when running as an alternative direct runner to Jamie Roberts.
There are three other wingers in the Lions squad – Tommy Bowe (Ireland), Alex Cuthbert (Wales) and Sean Maitland (Scotland). If Halfpenny starts at fullback I think you can add Kearney to the list as a potential wing candidate.
I think this spot is one that is really up for grabs and form in the lead up matches will be the determining factor.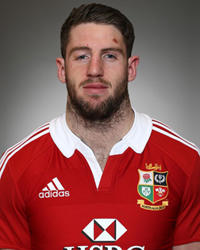 There is an expectation that Cuthbert will start on the other wing to provide two big ball runners out wide but I'm not so sure. In my opinion he and North are very similar players and will be competing for the one spot as the Lions will want a little more variety on the other wing.
I think Bowe could be the leading contender – he started in all three tests for the Lions in 2009 and was the leading try scorer in the 2012 Six Nations before suffering a knee injury that ruled him out for most of the 2013 season. He only started playing for Ulster a month or so before the squad was picked so he'll have to show he's returned to form if he's going to be selected.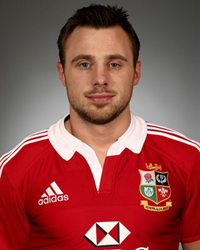 Without seeing any of the lead up matches it's a bit of a guess but I'll go with Bowe. If Bowe or Kearney don't start I expect they'll battle it out with Jonathan Davies for the last bench spot but I've already said I expect that Davies will get the nod so the remaining three spots in what I expect will be the Lions first test team are:
11. George North
14. Tommy Bowe
15. Leigh Halfpenny
Watch the video below for some examples of what I think we can expect from my predicted Lions back three, and then read how I think the Wallabies can counter these threats on page 2.