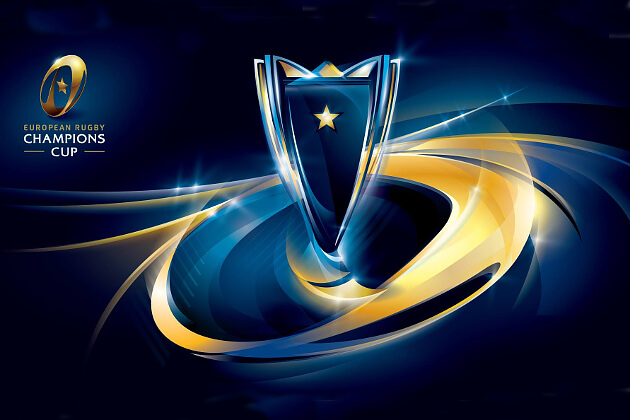 Two Irish teams stormed into the The European Rugby Champions Cup semis-finals as they had emphatic wins at Aviva Stadium and Thomond Park on the first day of the ERC finals series.
On Day 2 the 2016 Champions, Saracens, and French powerhouse, Clermont, also won their home quarter-finals by convincing margins.
Leinster 32 – Wasps 17
This was between the leaders of the Pro 12 and the Aviva Premiership. The Wasps weren't fazed about visiting Dublin: they brought some high rollers to town including lock Launchbury, fullback Beale, centre Daly, winger le Roux and flyhalf Cipriani.
Leinster were without injured internationals Heaslip, Kearney and Cronin but they hadn't lost a home game in 15 months and used the depth of their club to take the sting out of Wasps.
After flanker Leavy ran long for Leinster, fullback Carbery threw a delicious pass to old-stager Nacewa to score. They had all the possession and led 8-0 after 15 minutes.
Being five points ahead was not a good return for commanding most of the first half but Leinster scored two tries in the last six minutes before the break.
Carberry handled twice before no. 8 Conan got the duty of running in a try; then Leavy dove on loose maul ball for flanker O'Brien and flyhalf Sexton to get it to centre Henshaw to score.
Half time: Leinster 22 – Wasps 3
Rob Henshaw going in for his try
Wasps were embarrassing themselves but under the leadership of Gopperth who moved from 12 to 10 they played better and racked up the next two tries.
Winger Wade scored after a chip and chase for himself and Gopperth wrong-footed three defenders scooting from a ruck for another.
At 61 minutes Wasps were back in the game as Leinster led 25-17.
It took the Irish team a while to ice the result but with five minutes remaining replacement back McFadden went over from quick ball presented by lock Toner.
Final score: Leinster 32 – Wasps 17
Wasps fans must have been shocked by the early tepid performance of their team, but the home crowd would have been thrilled by the contributions of some of their lesser-known players.
The Game Changer – after Beale showed brilliant footwork he passed to Le Roux to finish a move off, but Willie dropped the ball, unassisted, diving for the line. It was only 24 minutes in, but it deflated Wasps.
Man of the match – the official award went to 21 year-old fullback Carberry, who is considered a future Leinster and Ireland no. 10 when Sexton retires. Indeed, there is some of an Irish Larkham in his bones, but the G&GR gong goes to THP Tadgh Furlong who has already got his Lions' plane ticket to NZ – for his scrummaging, tight work—and for stepping Cipriani.
Kurtley Beale passes the ball to Willie le Roux who dropped it over the line
---
Munster 41 – Toulouse 16
Munster were second in the Pro 12 and were firm favourites over Toulouse, tenth-placed in the Top 14.
The French team had shown no consistency domestically this season, nor evidence of being 80-minute players, but unaccountably had played their best rugby at the higher level of the European Rugby Championship.
Indeed, the visitors to Limerick wouldn't go away and stayed in touch deep into the game, but Munster finished with 17 unanswered points in the last six minutes
Toulouse started poorly with a yellow card to no.8 Cros, a minute in. Munster scored ten points after he sat down including a try to THP Ryan after a barge and charge through several test players.
When Munster led 7-0 at four minutes it looked like visitors had their pants down but they started playing some good footie and they swapped penalties as Munster couldn't find a way to score tries.
Just before the before the break it appeared that outhalf Bleyendaal had scored but he was denied after forensics spotted a microscopic knock on.
Half-time: Munster 13 – Toulouse 9
CJ Stander – scored early in the second half
Early in the second half Munster turned down a penalty goal attempt and no.8 Stander scored after a lineout maul, with an assist from flanker O'Mahony.
But although the home team slotted a couple of penalties Toulouse settled down and winger Perez scored a controversial try. The Top 14 team was down just 16-24 with a whopping 15 minutes remaining.
But the effect of the Munster reserves was telling. The Red Army crowd cheered after centre Taute smashed Doussain and Sweetnam kicked through to score, and more when reserve Conway dotted down from a miracle ball in the last minute.
Final score: Munster 41 – Toulouse 16
Key moment – not a game changer in the end, but the officials stuffed up awarding the try to Perez. There was evidence that the pass to Perez was forward because, in reference to the line of the grass cutting, parallel to the 22, it travelled at least two metres forward in about five metres of travel.
Man of the match – Munster THP John Ryan deserved the official award but a big shout should go to LHP Kilcoyne, who also ran and tackled hard. A nod to blindside flanker O'Mahony is required as well. LHP Baille (Toulouse) was also excellent and flyhalf Doussain was strangely adequate.
---
Saracens 38 – Glasgow 13
Saracens booked a place to play Munster in the semis in Dublin when they cruised past Glasgow in a home quarter-final. The easy leaders of the Aviva Premiership were always favourites to defeat the Glasgow Warriors who were sixth in the Pro 12, and the match went according to form.
Playing with the tempo of the Hurricanes or Chiefs, the European Rugby Champions looked likely to score often. Winger Ashton was denied twice in the first half by a grumpy TMO but got a thumbs up on the half-hour mark after showing good footwork and toughness.
Glasgow could barely get possession in Sarries' territory as they had to kick often to exit their own half. Moreover their forwards remained too close to the rucks and the backs had to defend inside frequently, which invited wide raids from Saracens.
But at least the Warriors had leaked only the Ashton try in the first period.
Half-time: Saracens 14 – Glasgow 3
Schalk Brits – ran for 45 metres to change the game
Glasgow shocked the Champions in the 48th minute when outhalf Russell kicked from a scrum in a planned move. Winger Jones collected the kick and eluded the tackles of his two winger opponents, Maitland and Ashton, who were defending close together.
At 14-8 it was tight but Glasgow still had trouble getting out of their own half and after they made a serious error Saracens' centre Bosch scored
Sarries were cruising after a penalty goal, leading 24-8, and they snuffed out any fond hopes the 5,000 visiting Warrior's fans in the crowd had, by racking up two home tries in five minutes near the end.
Reserve Brits hooked tighthead ball from a straight scrum feed on the Glasgow 5-metre line and Barritt scored. Then Ashton nabbed his second from a good passing movement.
But at least the visitors deflated the home crowd somewhat when flanker Wilson, went over after the buzzer.
Final score: Saracens 38 – Glasgow 13
The game changer – At 55 minutes when Russell was too greedy with a long penalty kick to the corner, Brits got the ball on his 5-metre line and threaded a path to halfway as though covered with snakes and spiders. Just minutes later Bosch scored and it was case closed.
Man of the match – Owen Farrell may play 12 for his country but at 10 for his club he was a commanding presence running the show and kicking for goal.
Chris Ashton – was denied a try for this effort
---
Clermont 29 – Toulon 9
On the hour mark Clermont winger Noah Nacaitaki got a hard-earned overlap to score the first try of a game that had been a dire exhibition of rugby. It broke the deadlock and afterwards six points from goals, plus a try to reserve Damien Penaud, cemented the win.
Clermont, runners-up to date in the Top 14, were expected to beat fourth-placed Toulon at home, but "The Yellow Army" in the crowd wanted to see blood.  Why?  In the ERC Final of 2013 and 2015 the visitors had denied Clermont a trophy they had never won.
It was an arm-wrestle in the first half as wet conditions blunted the attacking abilities of Clermont and suited the abrasive Toulon better.
The most remarkable thing before the break was that Toulouse fullback Leigh Halfpenny missed two penalty goals – it was that exciting. The score was 6-6 at oranges and at least the crowd could entertain themselves.
Nick Abendanon passed the ball for the final try
It was just as thrilling in the third quarter of the match as referee Wayne Barnes was having trouble with the scrums. He was talking French in the game – even to the South Africans. But when he had to speak to old-stager hookers Guirado and Kayser, they must have asked him to speak English because he switched.
Game Changer – After an hour of rubbish, rugby broke out from a Clermont lineout 35 metres from the Toulon line. Centre Lamerat handled twice, his midfield partner Rougerie charged for the line, and no. 8 Lee waved the ball on to flyhalf Lopez for winger Nacaitaci to score.
It was Clermont ensemble rugby at its best on a wet day, and almost worth waiting for.
The score was now 16-9 to Clermont and they clinched a semi-final appearance with a Lopez dropped goal and a Parra penalty in the last ten minutes. The second Clermont try was a runaway when Penaud scored in extra time from a Lee strip and an Abendanon pass 65 metres out.
Final score: Clermont 29 – Toulon 9
Man of the Match – Backrower South Africans Juan Smith and Duane Vermeullen were mighty for Toulon. Scrum half general Morgan Parra bossed the game in the French way for Clermont, and rising star lock Anthony Itturia was strong and athletic for them also. But the award goes to Clermont inside centre Remi Lamerat for his influence in the game-changing try and at other key moments.
Man of the match Remi Lamerat moves into tackle
---
The wrap-up
Once giants of European Rugby, Ireland clubs had been inconsequential in the Championship in recent years. In 2016 they didn't have a side in the quarter-finals, but in 2017 they will have two teams in the semis for the first time since 2011.
Clermont will be the sole representative from the Top 14 in the semi-finals as will 2016 Champions Saracens be for the Aviva Premiership.
Semi-final draw
(Subject to confirmation by the host broadcasters)
April 22nd – Clermont v Leinster – Stade de Gerland, Lyon
April 23rd – Munster v Saracens – Aviva Stadium, Dublin