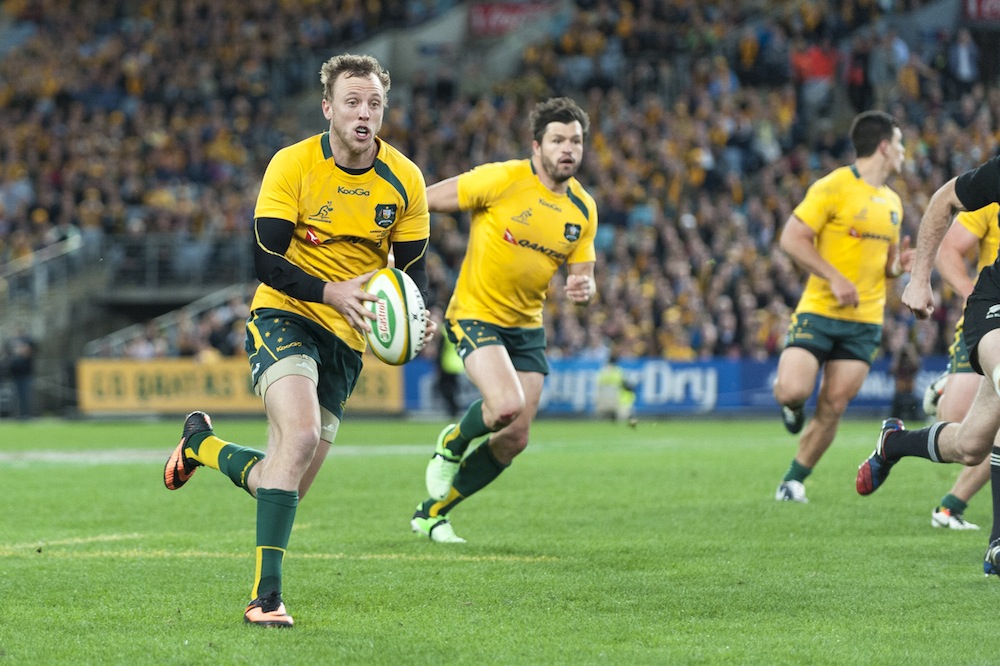 This week it was my job to write the Bledisloe II match review. In the rush to get things out quickly after a game you need to rely on your gut feeling a lot and frankly you can get it wrong. So taking my cue from Hugh Cavill's follow-up post last weekend I decided to take another look at Bledisloe II to see if I had drifted to far off course in the heat of the moment. Below is an expansion of the notes I took during my second viewing.
1. No one is straightening the attack.
So much of our backline play drifted towards the touchline it was embarrassing. New Zealand simply drifted across in front of us and let our support get crowded out. No one straightened and no one cut inside to support. When no one is straightening and we rarely cut inside it makes it very easy for the defence to slide and pick the moment to shut down the play.
2. Hips below shoulders!
It's like watching a train wreck about to happen in slow motion. A prop must set up at scrum time with his hips slightly below his shoulders. Ben Alexander didn't.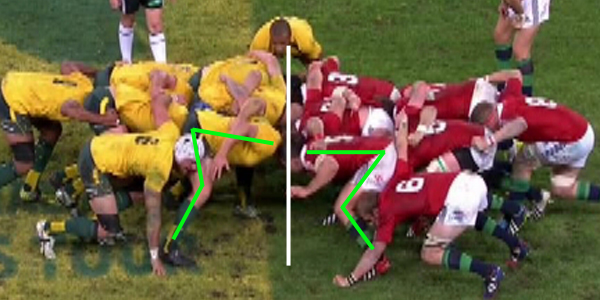 3. Too many easy targets.
We seem to make the decision to pass or run four or five metres from the line. If I can see it in my lounge room you can bet your team mates know it and certainly the opposition know it. And there is rarely an in between. Pass or run! No pop pass, no draw and pass just take the tackle and set up another phase. It's been my gripe with Adam Ashley-Cooper for years but now it seems to have spread to the rest of the team.
4. Best kick of the night
For Australia it had to be the grubber off Scott Fardy's boot in the 29th minute. Will Genia's effort was good too but the real question is… is it wrong for your No. 6 to put in a better punt than nearly everything our backs managed on the night?
5. How often do the Wallabies give up easy points on half time?
All you need to do is think back and there's a hell of a lot of times you see Australia watching a penalty or conversion being kicked and then running off for half time. I did a couple of minutes research and found that in six of their last 10 Tests the Wallabies have given away points within two minutes of half time. Why are we shutting up shop two minutes early? How do we stop it?
6. The short ball worked!
So why did we use it so sparingly? Inside and outside. You saw the breaks from them. So why did we put it away and hardly use it?
7. Why can't the backs have the ball close to the line?
We've seen it time and time again. We work the ball to within five metres of the opposition's goal line and all of a sudden it's static ball and pick and go, pick and go, pick and f'ing go! Hey I'm not saying don't let the big guys have a trundle. But surely four or five trundles is enough! Teach the backs a tricky move and let them have a go. It could even be entertaining.
8. Jesse Mogg wasn't as poor as I thought.
But he was still poor.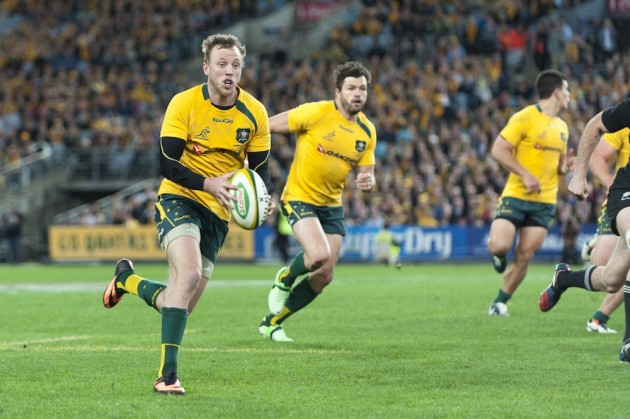 ---
The real Question?
You'll notice that I haven't mentioned the referee and barely mentioned New Zealand. Simply put what the referee and the opposition does is out of our control. All we can do is look at what we did and find ways to do it better. After my second look I can see lots of things Australia can do better and I know there are better rugby brains than mine looking a lot closer than I did at the footage.
So a challenge to you.
Without saying XXX was crap and should be replaced with YYY.
Without bitching about the ref.
Without complaining about the other side.
Without singling out any player.
What can the Wallabies do better?