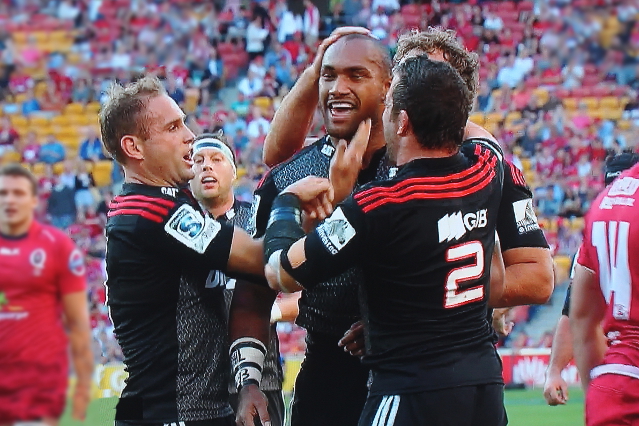 Australian Sevens so close in London
The Australian Sevens team wanted to give retiring coach Michael O'Connor the best send-off they could at the London Sevens. They had won the London tournament 2010 and hoped they could do it again when they made the final, but it wasn't to be.
In the pool games Australia beat Fiji 24-12 after being down 12-7 at halftime, and accounted for Spain 36-0 and Japan 28-0.
Australia won the semi against England after dominating the Poms technically and individually in the first half. England couldn't keep the ball and Australia scored three tries.
They couldn't convert any of them however and led 15-0 at the break.
England were better in the second half and earned a converted try but as the clock ticked down they seemed to be running out of time to score twice more to win.
They scored a try just before time ran out and Australia won 15-12.
New Zealand was beaten 12-15 in the pool games by England and had to beat South Africa (32-5) in the quarter-finals to play Fiji in the semi.
In a lung busting game Fiji took the lead 10-7 with three minutes to go and time was up when NZ made their final charge. As usual they pulled a try out of their backsides in typical Kiwi fashion, and won 12-10 one minute after the bell.
New Zealand – scary in the second half
NZ looked jaded when they ran on in the final and Australia scored three tries to get to 21-0 in six minutes, in front of a crowd of 74,969.
But it was like the opening part of a horror movie and you waited for the scary part. Sure enough the Kiwis came out of their graves to even up the score at half time 21-21
The champions scored after the break and although the Aussies had one more try in them to level up, the walking dead men in black devoured them and won 52-33.
Michael O'Connor took the defeat well:
We had a great tournament, I can't ask for more. The six years I've been coaching this team have been special, I've enjoyed every moment of it.

They're still babies and I do believe they can go to the next level. We have seven starting players injured at the moment, we've got good depth. In the next couple of years Australia can get up there.