Cranbrook on the rise
Cranbrook are not powerhouses of the Combined Associated Schools rugby competition in Sydney and haven't been champions for 20 years, but there is some delighted murmuring going on at the bottom of Bellevue Hill because "The Brook" is causing a bit of cheek.
The First XV beat St. Aloysius 37-17 in Round One and supporters, while not quietly confident, were at least quietly hopeful when their boys met Barker College on Saturday.
People at the ground were not sure when they had beaten Barker last, nor even when they had won two games in a row.
They were not expected to beat the 2013 champions and after all, the Henry Plume Shield was named after the founder of Barker College.
But they won, and easily too: 29-7.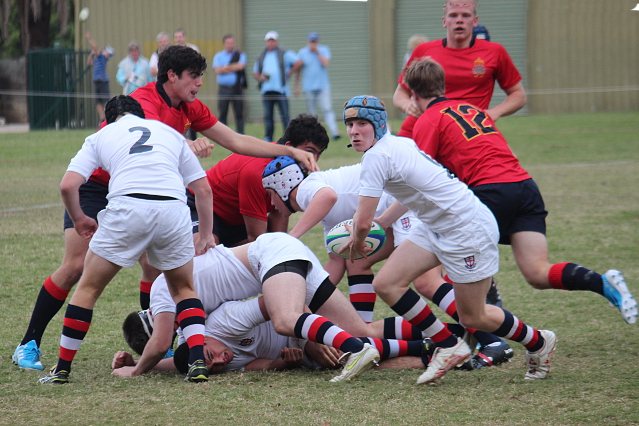 Barker tried their best but were not the team they were in 2013 and were missing two of their star halves: scrumhalf Kirkby and flyhalf Smerdon.
The Cranbrook lads were a credit to their coaches as they played basic rugby and forsook low percentage manoeuvres not suited to them.
But the turning point came with a brilliancy when their excellent flyhalf Sam Renton fielded a long kick in his own half and threaded through tacklers to score under the posts.
Having tallied 24 points for the match and setting up the try for the other five, young Sam had a good day—and so did "The Brook" faithful in the stand.