I'd like to start by saying that after my son's soccer in the morning, then playing and watching rugby in the afternoon with my club,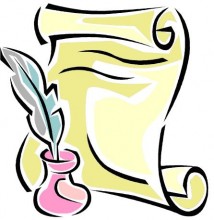 the mighty and beloved Renegades, I went to the SCG with my brother to see the Sydney Swans take on the Brisbane Lions.
As someone whose parents were raised in Australian Rules Football in South Australia, I always had an appreciation for the game; as a kid growing up in a league-dominated town (my parents moved to NSW when I was very young), my Dad always taught me that rugby league was a slow, limited-skill game played by thugs. He's a pretty smart bloke.
At school our moderately successful league side played the occasional game of union. The teacher who explained the rules to them was seen as a snob and a dandy, a fop if you will, who was completely up himself. Inevitably, our school would lose these union games and I would go on, under peer pressure, to believe it was much like league but not as good a game. I would carry on believing Australian Rules Football was the superior brand of football, because its a well-known fact that soccer is for poofs mate
As years went by the concept of rugby union reached out me further. It came to a head at University where I got to see it live for the first time, played by people who knew what they were doing. I have remained a fanatic ever since.
Where am I going with this ramble? Well this fanaticism obviously led me to play the game, and continue to observe and grow my knowledge of it despite what some of you may think
When I moved to Sydney and found other people at work who were into the sport I attended Waratahs matches and loved the flair on the field, the roar of the crowd, and the joy of the win. I never had anything like this in my little hick town and besides childhood memories of one day cricket at the MCG and a game of SANFL at Football Park in Adelaide (when the Crows and Power weren't even on the radar), this amazed me.
I noticed over time that the level of noise would depend directly on who was in attendance. The crowd figures would rise and fall dramatically depending on the opponent. I knew there were a lot of Kiwis living in Sydney, but surely at least 20,000 Waratahs fans could drag themselves along each week? Apparently not.
This was fully realised at Bledisloe 2000 where Stadium Australia was packed to capacity and nearly half the crowd were Kiwis. When I went back to a Waratahs game the next year, I couldn't help but feel it wasn't quite the same when only 15,000 turn out to see the Tahs lay waste to a visiting South African franchise. But tickets were decently priced, it was a night out with my wife and friends, and as a result I could put up with the long queues for food and facilities, even if the Tahs didn't win as much as I'd like. They still played like they wanted to win.
So back to the point: I attended the SCG last weekend, and with a crowd of a mere 30,957 on a large, round field, they made more noise in three hours than I hear
out of Waratahs supporters in a whole season. Say what you think about the game itself, but the fact is the AFL is well-administered, knows its fans, and caters for their needs and wants. We got to the game late due to traffic issues, but this isn't the AFL's fault as evidenced by the amount of time I've spent in the Eastern Distributor on the way to the SFS.
When I got into the ground and my brother offered to go get pies and drinks at the quarter break AND see someone in the crowd he wanted to catch up with, I settled in, expecting him to miss the bounce for the second quarter and most of the action until halftime. He was back in 10 minutes. Not achievable at the rugby during a break when the ground is 80% full.
Later in the game I was still feeling peckish (half a game of rugby and no dinner at this point) and decided to go get some more food. No lineup anywhere despite a large group of people in flux between seats and other business. Nothing like the SFS.
At the rugby, you don't get a whole section of 60+ ladies – and well-spoken ones at that – yelling at the players by their first name, telling them what they did wrong and how much they hate umpires. You might call that a lack of class, but I was right there shouting with them, and caught up in the passion they and the crowd around me displayed. They loved the game. They loved their team. They loved the fact that everyone around them felt the same, even the Lions fans.
When the crowd fell too quiet, the chants went up. When a goal was scored, or the home side needed a lift, a few individuals would start a chant and the crowd would join in. I got a glimpse that maybe I'd just been to the first sporting event in Sydney in a long time where the people in the crowd actually gave a damn about helping their team, rather than worrying whether yelling out loud made them look like fools.
Thinking back, and comparing the crowd noise in live feeds of S14, NRL, AFL, and A-League, its becoming quite clear that not only are we 4th on the ladder in terms of presence, but we're also there on crowd ability to support their team by attendance and behaviour.
So, there is a healthy chance I may be in attendance at Waratahs v Hurricanes. There is a good chance yet that we'll be playing for a finals spot. I urge you all, if you see a fat bald bastard start a chant, or anyone for that matter, join in. Don't go quiet when they're packing a scrum, fire up and show the boys that we want this shot at the title as bad as any of the overpaid blokes on the pitch. Get into the ref when he fucks us over. Get into their kicker when he's taking a shot. Scream for a yellow card when one of those dirty Kiwi bastards kills the ball, takes a player high, or infringes 5 metres out.
If you're a Kiwi reading this – make sure you go to town on those Aussie bastards too!
I know I will, and I also know that if the crowd doesn't meet my expectations in numbers or passion, that will be, without doubt, the last Waratahs match I attend. Its not bad enough that the team continues to disappoint with the on-field performances and off-field management debacles, but the fans are as wet as an Invercargill night and don't inspire me to be among them.
The AFL has one team in Sydney, and it has 29,000 members. Even when they establish a second team those numbers will stay healthy because the AFL wants it so. I will continue to love rugby. I will continue to play it for as long as the body holds up (and the wife lets me). But at this point in time, I'm giving serious consideration to signing up with the GWS franchise as a member and getting what I want out of a sporting event, not just a bunch of people who can't get behind their team
Its up to you, rugby fans.
Regards,
NTA